Turkey Hall, Gloucestershire, England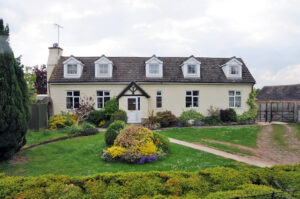 In the region of Herefordshire's southern border with Gloucestershire, is a home once known as Turkey Hall. Its owner, Benjamin Hill, was baptized by Elder Wilford Woodruff at nearby Hawcross on April 9, 1840. On that occasion, a mob threw stones at Wilford Woodruff and those he baptized. Brother Hill's wife was baptized a week earlier. Benjamin Hill and his family emigrated to the United States in May 1841 in a company organized and led by Thomas Kington.
Traveling missionaries including Brigham Young, Wilford Woodruff, and Willard Richards, sometimes stayed and preached at Turkey Hall. At times they were on their way to or from the Gadfield Elm chapel. Mary Pochin, a local researcher, lists some specific dates that those apostles stayed, preached, and baptized at Turkey Hall during various months in 1840. These include days in April, May, June, and July 1840.
The following year, Elder Wilford Woodruff experienced some tender but poignant moments at Turkey Hall when he stayed there for the final time on March 15, 1841, prior to returning to the United States the following month.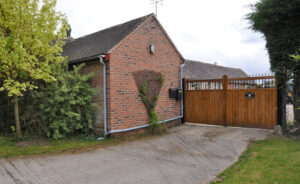 The home has since been occupied by people who are not members of The Church of Jesus Christ of Latter-day Saints. At times there have been occupants who had a keen interest in the history associated with this home. Even though there is a pool of water on the property, some residents of the property belief that it was not the site for baptisms in 1840. More likely the baptism site would have been on another site on the property where a brick structure is now situated.
Map and Directions
To avoid an invasion of the privacy of the current residents of the home, only a general area of the home is given here. The site is near the villages of Dymock, Redmarly D'Abitot, and Hawcross in Gloucestershire.
Ownership Status
The home once known as Turkey Hall is privately owned and not available for tours. The privacy of the owners must be respected.
Photos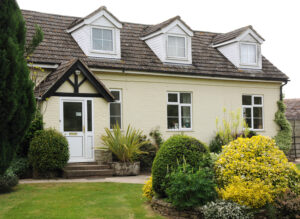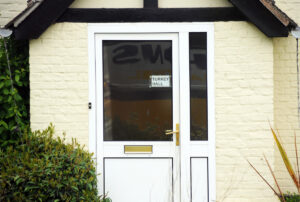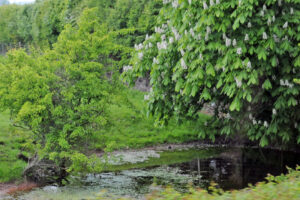 Articles & Resources
Resources
Kenneth Mays, Pioneer, 2010 Vol. 57, No. 3, 25.