Michael L. Hutchings, Secretary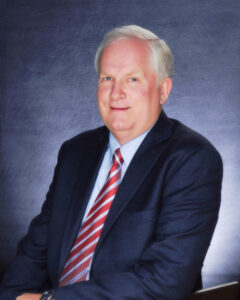 Michael L. Hutchings has served as a trustee of the Ensign Peak Foundation since 1993.  Michael has been involved in many historic preservation projects including Ensign Peak, Kirtland Flats, the Quincy City of Refuge 1838-39 project and many others.  Michael also serves on the board overseeing the Joseph Smith Legal Papers Project.  Additionally, Michael also serves on the Board of Directors of Scripture Central fka Book of Mormon Central.
Michael is a retired real estate developer, lawyer and judge. Michael was involved in many Utah land developments and previously served for 15 years as a Utah district court judge. Michael graduated from the J. Reuben Clark Law School in 1979 where he served as a member of the BYU Law Review.
Aside from his interests in Latter-day Saint history and the restoration of the gospel, he has 6 children and a growing posterity of grandchildren.