A Divine Providence: The Wreck and Rescue of the Julia Ann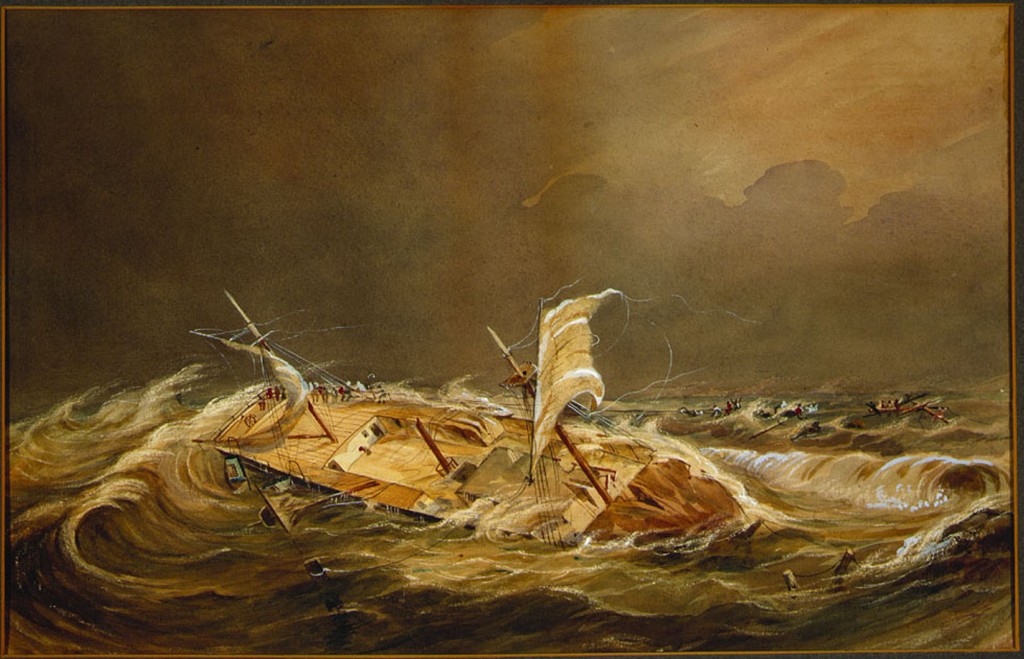 On October 3, 1855, after twenty-six days at sea in the Pacific, a ship carrying 56 passengers and crew ran into a submerged coral reef near Tahiti destroying the ship. Of the twenty-eight Saints on board, five lives were lost.  The survivors remained in the water for two days and nights before salvaging enough from the destroyed boat to make landfall ten miles away.  After another two months on this uninhabited island, they were rescued by daringly following a missionaries dream, and through the providence of God.  Their captivating story is now being dramatically told in the documentary, A DIVINE PROVIDENCE: The Wreck and Rescue of the Julia Ann.
Most LDS Church members and historians are well acquainted with the thousands of Church members traveling east to west from Europe to America.  Shipwrecks were a steady occurrence in the nineteenth century, yet no Atlantic ship went down carrying Latter-day Saint converts.  Between 1840-1890, 543 oceanic voyages brought some 90,000 Saints to America, but little is known of the ships bringing converts west to east across the Pacific.
The ship Julia Ann is one such story, the only vessel with Mormon passengers where lives were lost due to a shipwreck.  Under the command of Captain Benjamin F. Pond, the Julia Ann left Sydney, Australia on September 7, 1855 and after three weeks hit an unseen and incorrectly charted coral reef.  As the ship was breaking apart, members of the crew swam with a rope to the safety of a rock in the reef. Many of the passengers made the dangerous escape hanging on to the rope with five drowning in the process, two women and three children.  From there the surviors made their way to a series of uninhabited islands where they obtained brackish but drinkable water and fed themselves on crabs and sea turtles.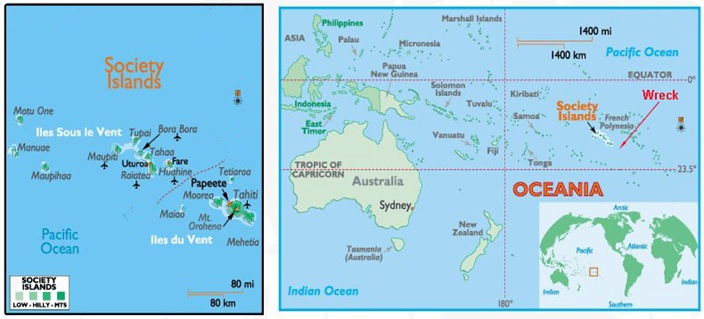 With the aid of some salvaged nautical tools, a daring attempt for rescue was made in a small quarter-boat by Captain Pond and nine crew members.  After three days and nights of rowing rowing into what should have been a westerly wind,  they made it to Bora Bora, 217 miles away.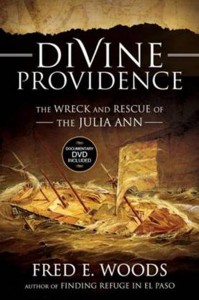 The documentary was co-produced by filmmaker Martin L. Andersen of Pullman, Washington and BYU Professor Fred E. Woods and was release in May 2014.  A book by the same name was also written by Professor Woods (Cedar Fort publication) and released on the same date.
Movie Trailer
"A Divine Providence: The Wreck and Rescue of the Julia Ann"
BYU TV Link
Photos
Articles & Resources
The Wreck of the Julia Ann
Shipwrecked In The South Pacific – 3 Oct 1855
Museum finds underwater relics from 1855 shipwreck
Researchers Float Exhibit of Shipwreck Artifacts
The Pioneer Story You've Never Heard: The Wreck and Rescue of the Julia Ann