Atlas, Pike County, Illinois
The 1834 march of the Camp of Israel, otherwise known as Zion's Camp, passed through Atlas, Illinois on June 3 of that year. There they were able to procure some needed supplies, but those goods were insufficient for the needs of the group. Zion's Camp stopped for the night about a mile west of Atlas. The next morning they continued west to the town of Pike, where they began crossing the Mississippi River to present-day Louisiana, Missouri.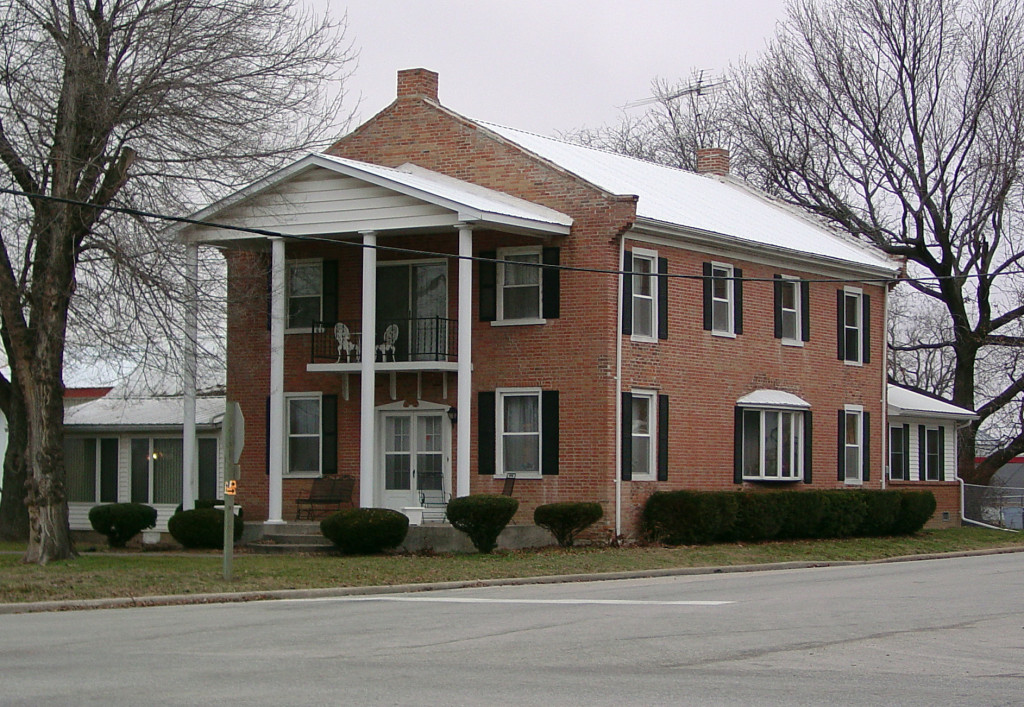 The updated brick home seen here was standing at Atlas at the time but, according to tradition, it was being used as a warehouse. Five years later, the structure would serve as a temporary place of residence for Brigham Young while he coordinated the exodus of the Latter-day Saints from the state of Missouri. At that time, members of the First Presidency were in Liberty Jail. Thomas B. Marsh had left the Church and David W. Patten had been killed at Crooked River, Missouri. This left Brigham Young as senior member of the Quorum of the Twelve Apostles.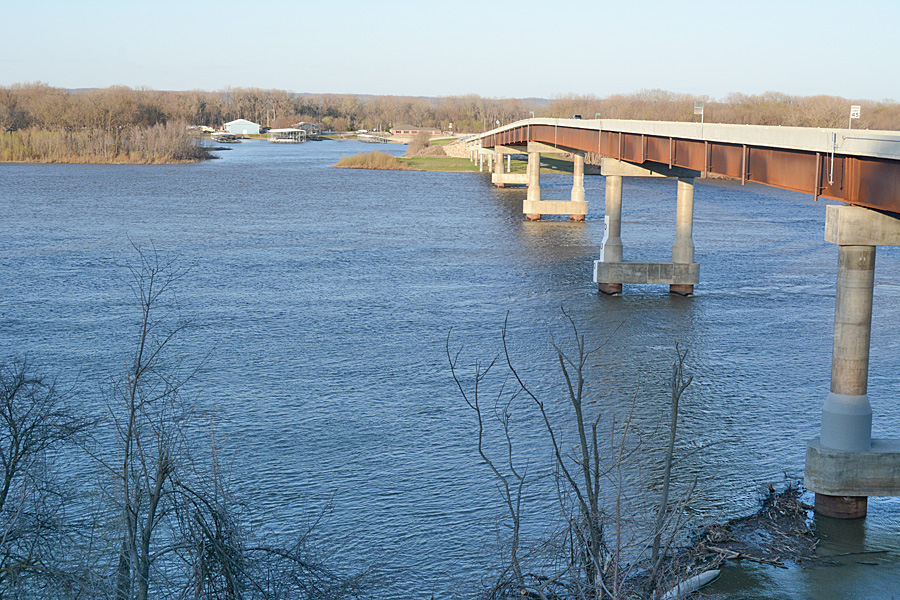 Map & Directions
Atlas, Illinois is located five miles east of the Mississippi River where U.S. 54 intersects with S.R. 96. The large brick home is located on the northwest corner of the intersection. The gps coordinates are: 39°30'48.07″ N; 90°58″10″ W.
Ownership Status
The Atlas, Illinois home where Brigham Young once lived is now a private residence and not open for tours. The privacy of the owners must be respected. Visitors should not bother the occupants with personal inquiries of any nature.
Photos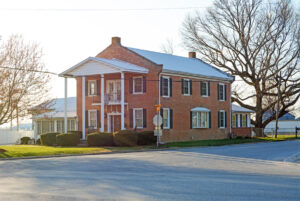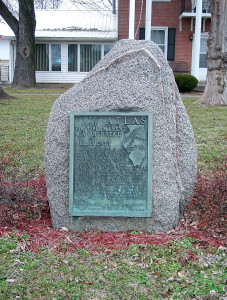 Articles & Resources
Sources
Keith W. Perkins and Donald Q. Cannon in LaMar C. Berrett, ed., Sacred Places, Vol. 3, 230-231.
James L. Bradley, The Eternal Perspective of Zion's Camp, 150-151.