Watrous (La Junta), Mora County, NM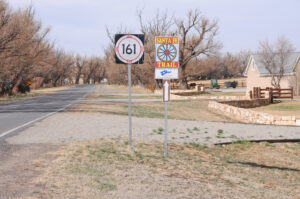 For much of the first part of their journey, the Mormon Battalion followed the Cimarron cutoff on the Santa Fe Trail rather than the Mountain Route, which had more favorable conditions but was longer. These two routes merged back into a single trail in the town of Watrous, Mora County, N.M.
Watrous was originally known as La Junta, the site of the confluence of the Mora and Sapello rivers. The site, La Junta, was later renamed Watrous after an influential settler. The Mormon Battalion passed through La Junta, later Watrous, on October 7, 1846.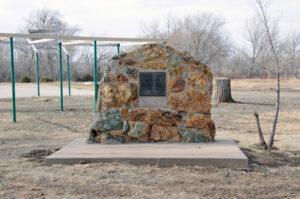 From this historic place, the now-single Santa Fe Trail continued southwestward on to Santa Fe, where it came to an end.
Mostly forgotten in history, the little town of Watrous still has historical signs and markers noting the coming together or coming apart of the two routes on the Santa Fe Trail, depending on which way one was going.
Map and Directions
Exit I-25 at exit 366. Follow highway 161 south (on the east side of I-25) a short distance to Watrous. You will first cross over the Mora River and then the Sapello River. Shortly after that, you will pass several blocks that constitute Watrous.
Ownership Status
There are no specific sites at Watrous on private property. The markers, plaques, interpretive panels and views of the two rivers are situated in public areas in this very small town.
Photos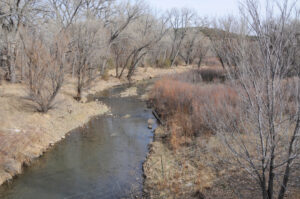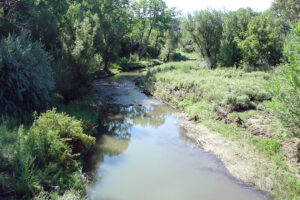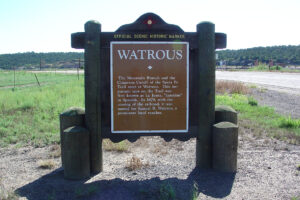 Articles & Resources
Resources and Articles
Norma Baldwin Ricketts, The Mormon Battalion: U. S. Army of the West, 1846-1848, 62.