Box Canyon, Anza-Borrego Desert State Park, CA - Mormon Battalion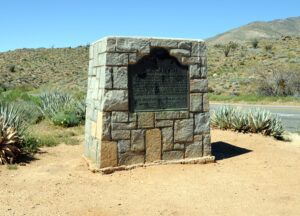 On Jan. 19, 1847, members of the Mormon Battalion still found themselves on the California-Sonora Trail of the Mexican Era in what is. now San Diego County. Sherman Fleek writes: "It was a difficult grade that took hours to climb across. Following the sandy dry creek bed, the rout climbed up and up through a narrow defile, now famous in Mormon Battalion folklore as Box Canyon." The sand, heat, and lack of water made their journey extremely difficult as they blazed a trail that would become the Butterfield Overland Stage route, opening Southern California to the United States. At one point the soldiers were in a narrow canyon in which there was not enough room for a wagon to pass. The solid rock walls were about a foot too narrow.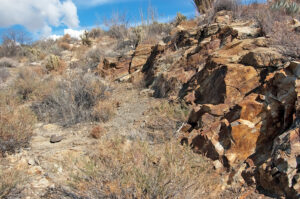 Rather than reroute, members of the battalion used crowbars, picks and axes to hew a passage through the rock. Still, according to Norma Ricketts, "The wagons were emptied. One wagon was taken apart and carried through. Other wagon bodies were lifted and carried through sideways. Several wagons were pulled through without unloading them."
Box Canyon, thereby, became the first wagon road into southern California. Decades later, better routes were established to replace the one in Box Canyon. For the purposes of historical research, marks where the rock was hewn still serve to identify this site on the Mormon Battalion Trail with exactness. Often the route of the trail can only be approximated because of the effects of the passage of time. In any event, according to Stanley B. Kimball, Box Canyon has become one of the most famous sites on the entire Mormon Battalion Trail.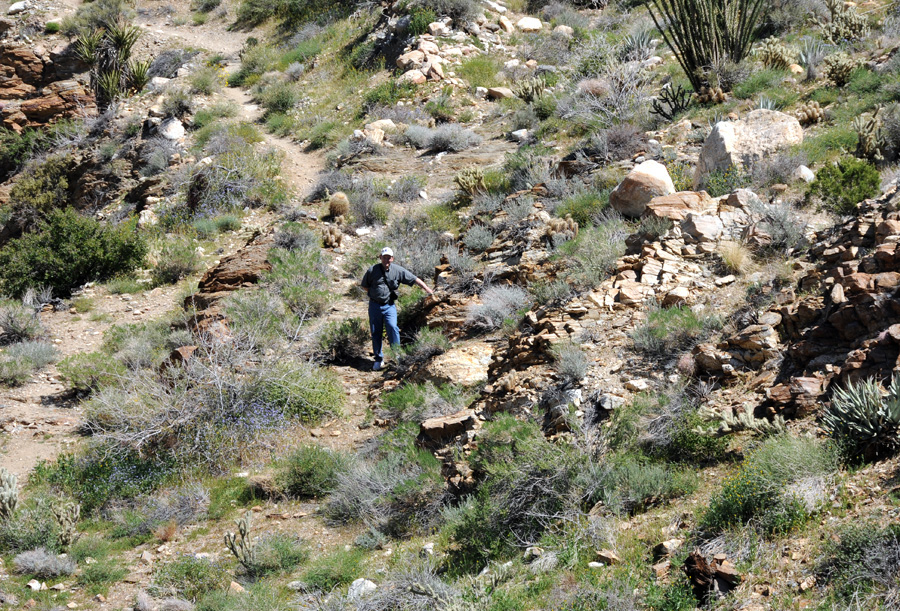 Map and Directions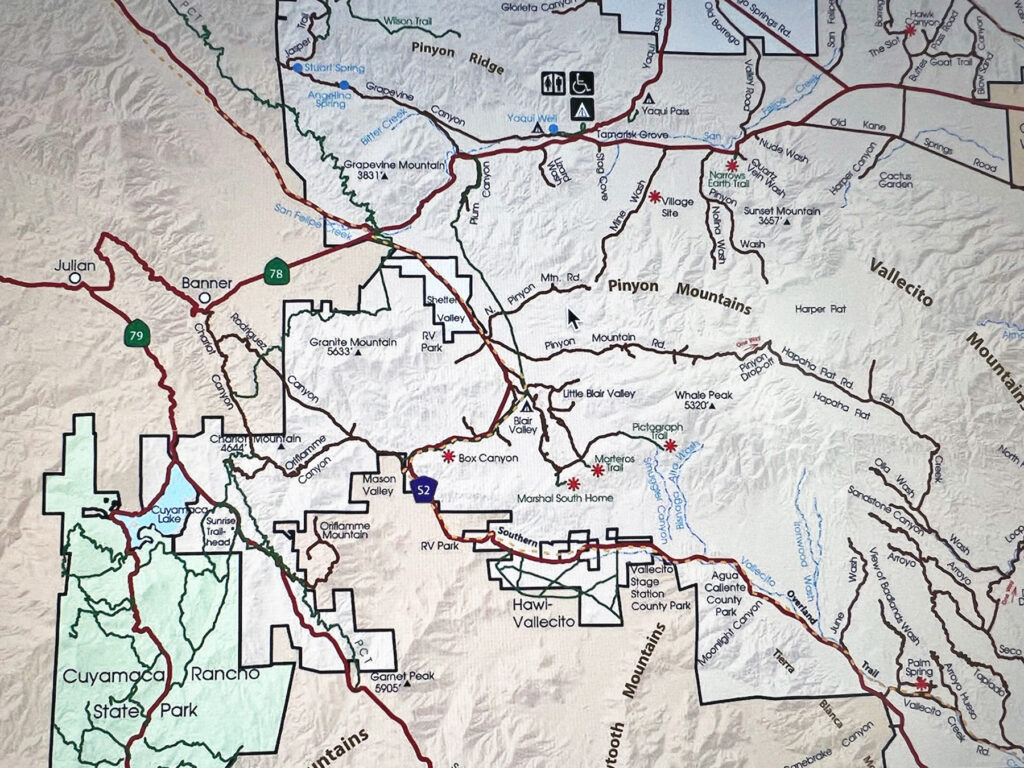 Take exit 89 off of I-8 in southern California. Driving from the village of Ocotillo, follow County Road S2 heading northwest. It will merge with the old Overland Stage Trail and continue past the rebuilt Vallecito stage station. Soon after, the road will make a sharp turn to the east. Keep an eye out for a stone monument on the right side of the road–Box Canyon.
Ownership Status
Several interpretive plaques at the site of Box Canyon are situated within the Anza-Borrego Desert State Park, San Diego County, CA. The park is open to the public, but admission is subject to park hours and fees, which can vary at times.
Photos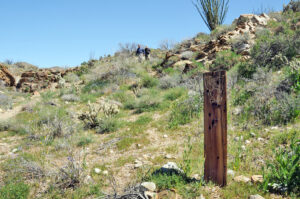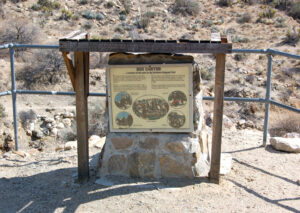 Articles & Resources
Articles and Resources
Stanley B. Kimball, Historic Sites and Markers Along the Mormon and Other Great Western Trails, 229.
Sherman L. Fleek, History May Be Searched in Vain: A Military History of the Mormon Battalion, 311.
Norma Baldwin Ricketts, The Mormon Battalion: U. S. Army of the West, 1846-1848, 114.
Kenneth Mays, "Picturing History," https://www.deseret.com/2015/11/25/20577589/picturing-history-box-canyon-san-diego-county-california