Fort Limhi Site, Lemhi County, Idaho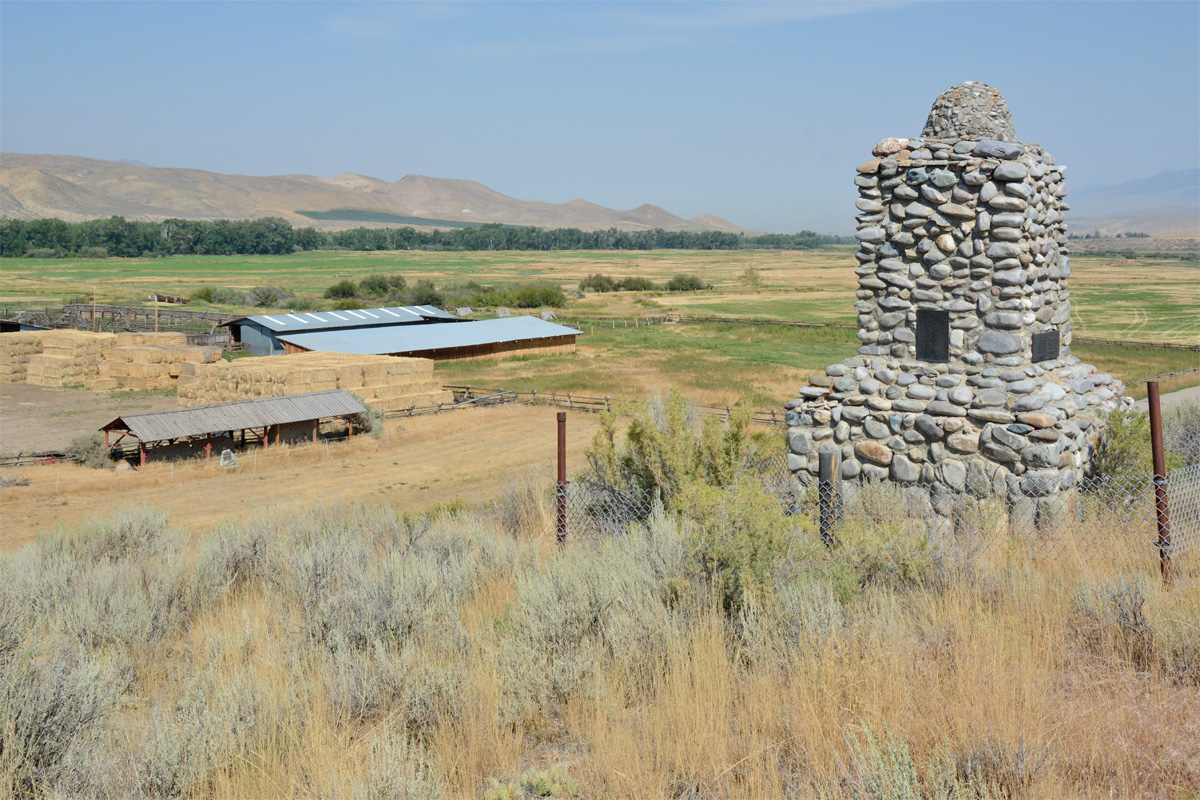 During the short period of 1855-1858, President Brigham Young sent a small number of men to establish a settlement and the Salmon River Mission in Oregon Territory some 380 miles north of Salt Lake City. They were to preach to the "remnants of the House of Jacob" who already inhabited the area. The small fort and crude dwellings came to be known as Fort Limhi, named after Limhi, son of King Noah, in the Book of Mormon. (See Mosiah 19:26-29.)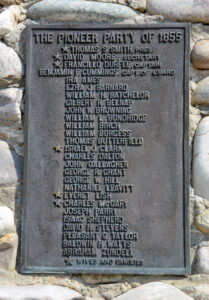 Thomas S. Smith was appointed to preside over the twenty-seven original elders who were called to this mission. The journey from Church headquarters took the group twenty-two days to complete. At one point, crop devastation caused by grasshoppers required that some of the group make the journey back to Salt Lake City for supplies needed to replace the lost crops.
The name "Limhi" was later changed to "Lemhi." The fort, the county in which the fort was situated, and a branch of the Salmon River also adopted the name Lemhi as did a nearby mountain pass through which Lewis and Clark and their company crossed the Continental Divide in 1805. It is of interest to note that local tradition, including interpretive signage, claim that the famous Native American guide, Sacagawea, was born near the site where Fort Limhi would one day stand.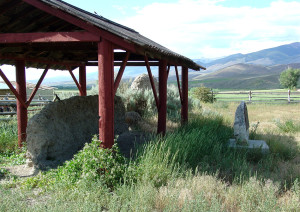 The Fort Limhi settlers faced monumental challenges while building the fort and trying to make a living off the land. Hauling trees, clearing the land, insects and conflicts with Native Americans were constant challenges. In 1857 President Brigham Young visited the fort. An interpretive panel in the local store at Tendoy, ID notes that the peak population at the fort was some 200 settlers. However, the site was abandoned in March 1858 following an attack by Native Americans the month before. Little remains today of what was once Fort Limhi. As noted, small sections of the fort's adobe wall survive from that day, but little else. In 2020 the Ensign Peak Foundation contributed to a service project which extended the protective roofing over the original adobe wall.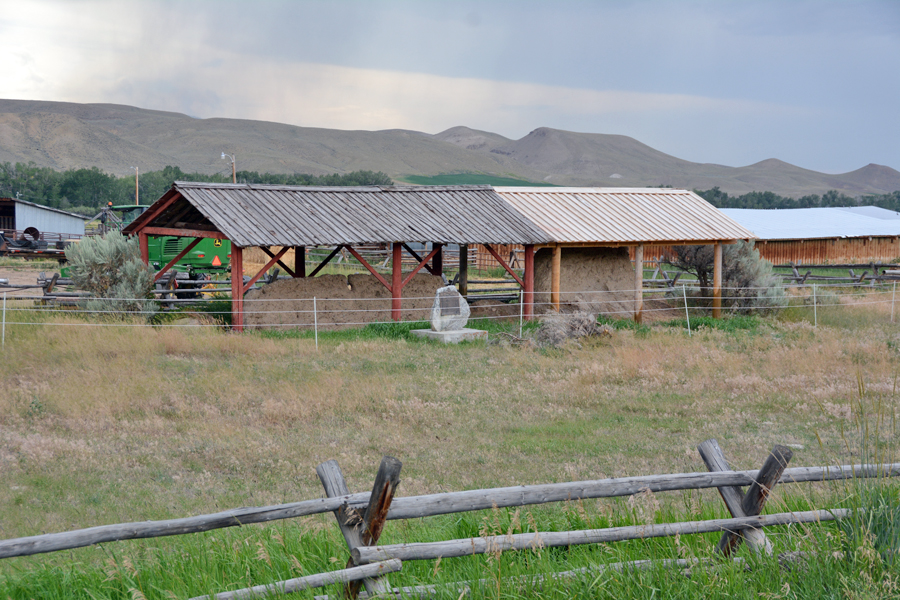 Map & Directions
The remnants of Fort Lemhi are about 18 miles south of Salmon, Idaho. Take County Road 28 to the Tendoy store. From the store, go east on Tendoy Road to Lemhi Road (both dirt roads). Turn left (north) and continue on the road for about a mile. The protective roofing covering the remnants of the original walls can be seen through the fence looking west. Several historical markers identify the site.
Ownership Status
The remaining remnants of the adobe walls of Fort Limhi are situated on or adjacent to a privately owned ranch. Permission to view the walls, interpretive plaques and cemetery has been granted but the privacy of the land owners should be respected. They are not available for inquiries with regard to history or interpretation of the site. Visitors should not enter the ranch property.
Photos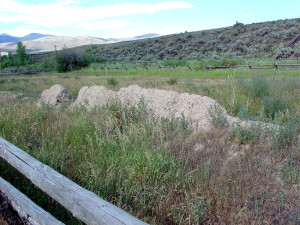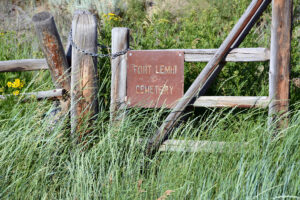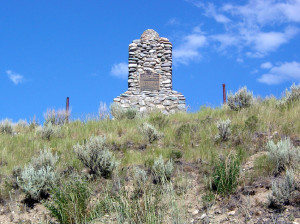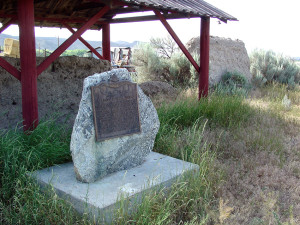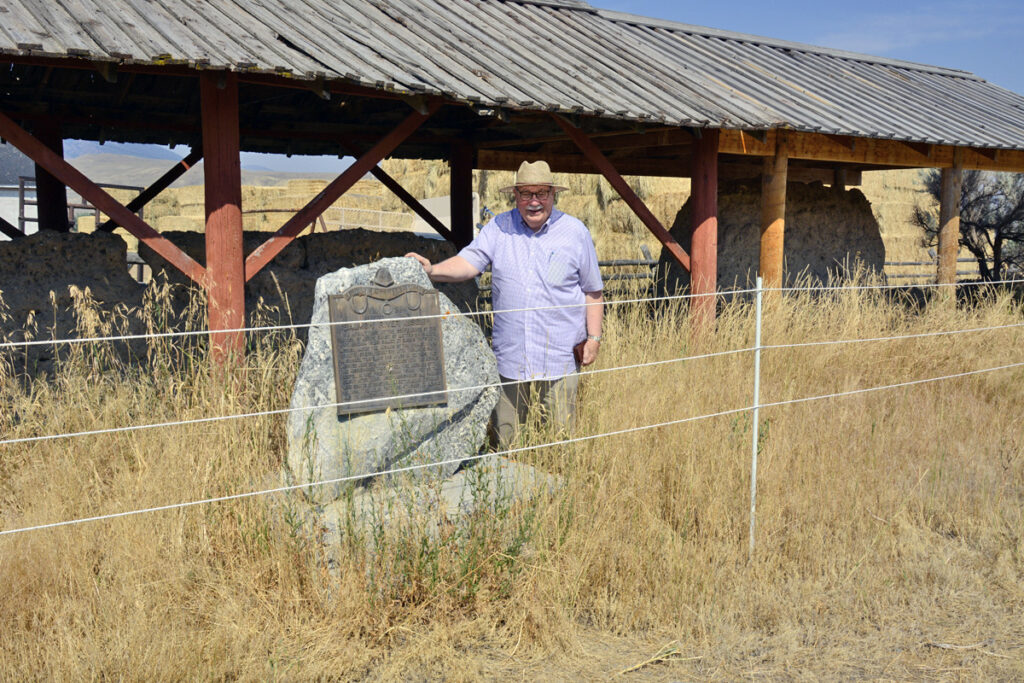 Articles & Resources
Books
David L. Bigler, Fort Limhi: The Mormon Adventure in Oregon Territory, 1855-1858.
William G. Hartley, Mormon Historical Studies, Vol. 2, No. 2, 135.