Standard Stone Quarry, Lake County, Ohio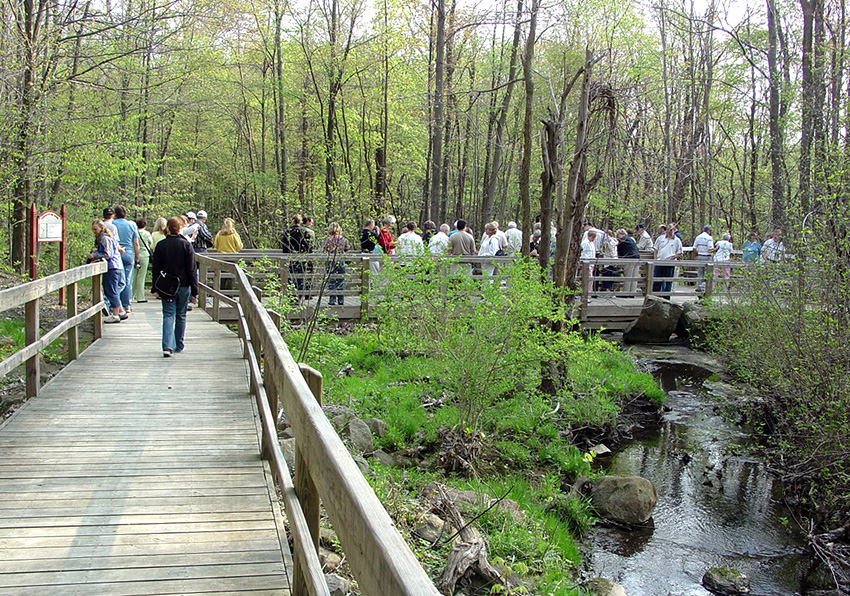 Several miles south of the Kirtland Temple is a 390 acre wooded park known as the Chapin Forest Reservation. Interpretive signage at the site notes that it was the location of one of several quarries from which stone was extracted for the Kirtland Temple.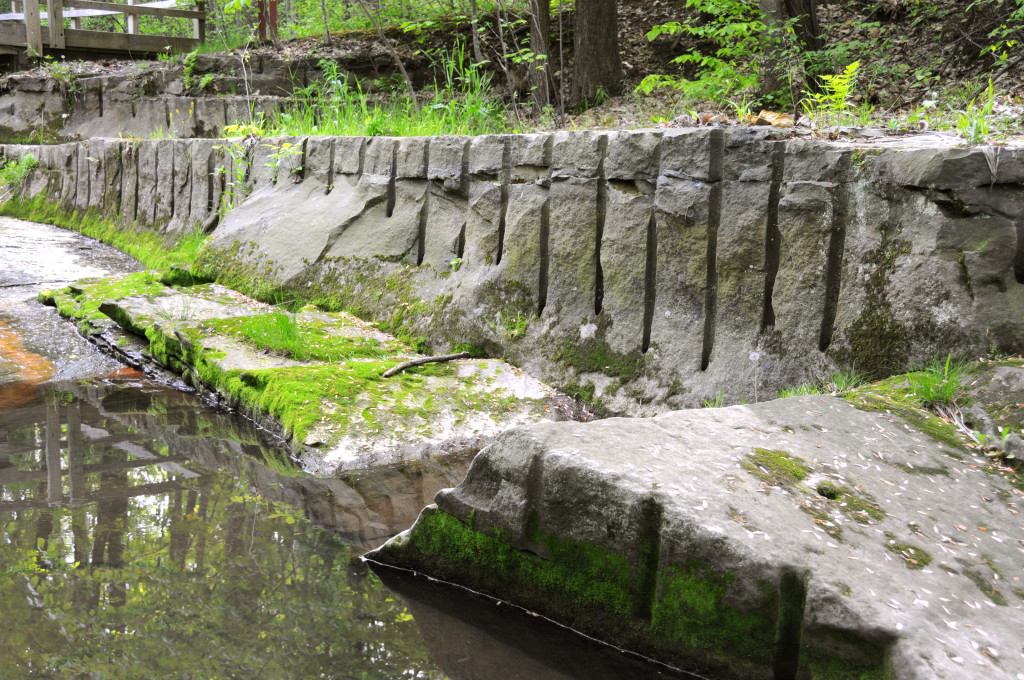 A little stream running through this tract shows the drill marks made as stone was excavated for one project or another.  Workmen would drill holes 10-12 inches apart and then use wedges to split the sandstone. On occasion, the Prophet Joseph Smith worked as quarry foreman alongside other men getting stone for the temple. It would then be hauled about two miles to the temple site. Architectural historian, Elwin Robison, notes that the marks visible today probably do not date back to the Mormon period. Moreover, Robison also suggests that other sites for excavating stone were used as well.
Local information sources say that a "square lake" (see image below) in the park is known as the Quarry Pond, because it was once part of the quarry out of which stone was hewn. Vast quantities or rock were taken out and groundwater later filled up the site.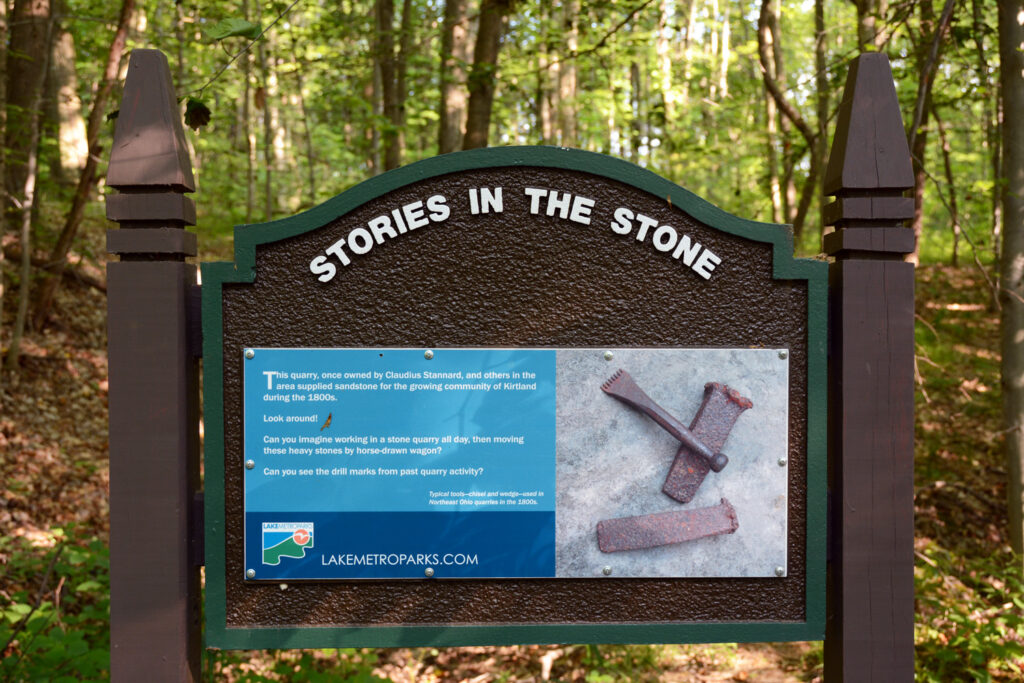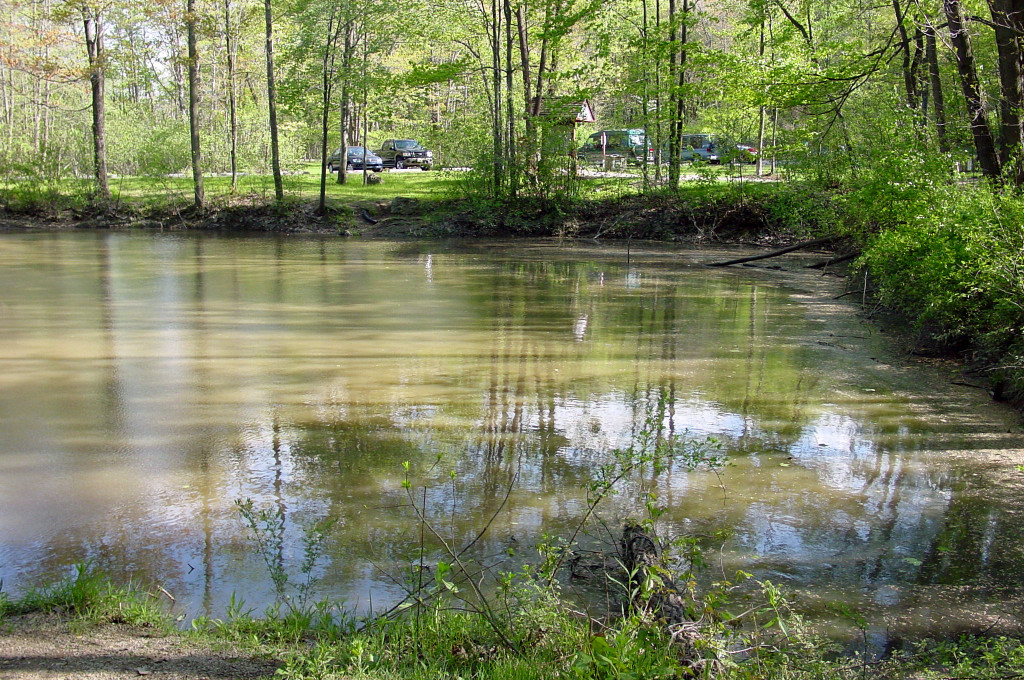 Map & Directions
The Chapin Forest Reservation, in which the Stannard Stone Quarry is located, is two miles south of the Kirtland Temple. From the temple, drive south on Chillicothe (SR 306) to address 9938 Chillicothe Road, Kirtland, Ohio 44094. The gps coordinates are: 41° 35'49.87″ N.; 81° 20'54.117″ W.
Photos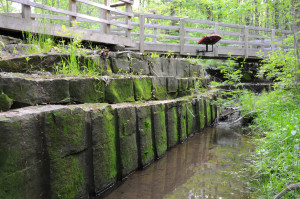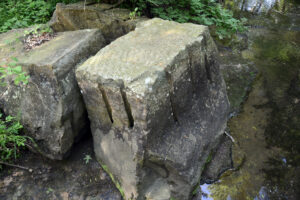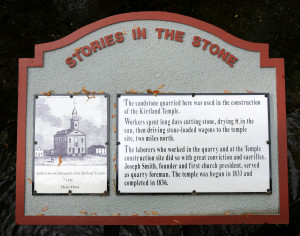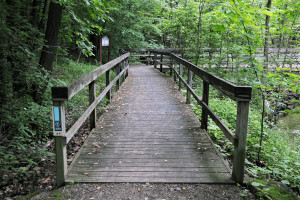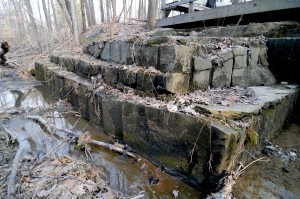 Articles & Resources
Sources
Elwin C. Robison, The First Mormon Temple, 29-34.
Milton V. Backman, Jr., The Heavens Resound, 147, 156-157.
Keith W. Perkins and Donald Q. Cannon, in LaMar C. Berrett, ed., Sacred Places, Vol. 3, 37-38.