Brigham Young Winter Home, St. George, Utah, USA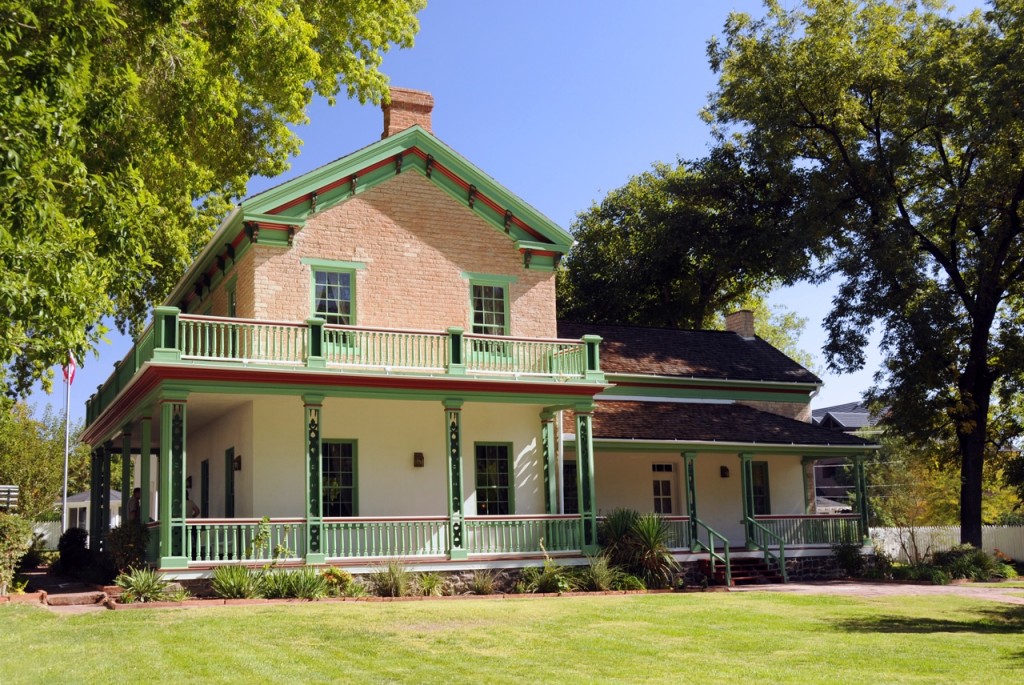 Brigham Young, second president of The Church of Jesus Christ of Latter-day Saints, and members of his family spent several winters in St. George because of the milder conditions in Southern Utah. Later in life, President Young suffered from rheumatism, and the warmer winters 300 miles south of Salt Lake City helped ease the effects of the illness. However, even in the many years before the home was built, President Young made several trips to the area.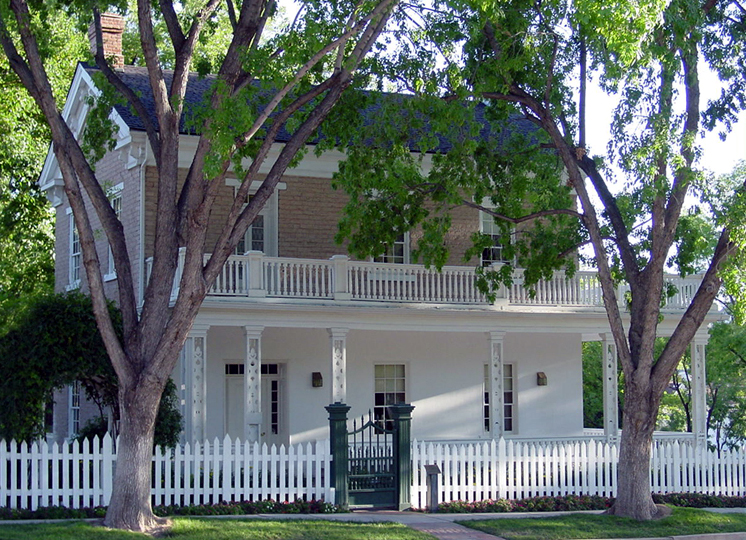 The original portion of the home was completed in 1871; the front addition was completed in 1873. He would spend between three and five months each year living in this home.
The first temple built and dedicated in the West was in St. George. President Young helped direct the construction of the temple and the St. George Tabernacle while he was here. He dedicated the St. George Temple on April 6, 1877, four months before he died in Salt Lake City.1
After President Young's death, the home passed through several owners before being acquired by The Church of Jesus Christ of Latter-day Saints in the 1970s and restored as a museum.
---
SOURCES
1 Janice F. DeMille, "St. George Temple," Encyclopedia of Latter-day Saints History, eds. Arnold K. Garr, Donald Q. Cannon, and Richard O. Cowan, (Deseret Book: Salt Lake City), 1179.
Map & Directions
Hours of Operation :
Winter – 9:00 A.M. to 5:00 P.M.
Summer – 9:00 A.M. to 6:00 P.M.
Phone Number: (435) 673-5181
Admission: Free
Ownership Status
The Brigham Young Winter Home is owned and operated as a Church Historic Site by the Church of Jesus Christ of Latter-day Saints. It is open to the public with no admission charge.
Photos