Rebuilt Edward Hunter Home, Nauvoo, Illinois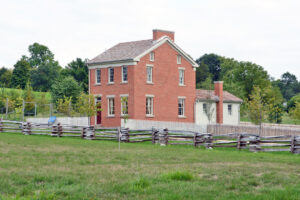 Edward Hunter was a wealthy land owner in the Brandywine Valley of Chester County, Pennsylvania. He joined The Church of Jesus Christ of Latter-day Saints in 1840. Edward and his wife, Ann, moved to Nauvoo, IL in 1842. Because of ongoing harassment, the Prophet Joseph Smith spent some time in hiding in the Edward Hunter Nauvoo home. This was the site where the Prophet Joseph Smith dictated the text of what is now section 128 of the Doctrine and Covenants. Some assert that section 127 also dictated there. According to LaRene Porter Gaunt, "When the Prophet was put on trial in Springfield, Illinois, Brother Hunter was there. After the Prophet's acquittal, Edward offered his home to the Prophet as a place of safety. Loyal and devoted, Edward became one of Joseph's bodyguards. During this time, Brother Hunter enjoyed the confidence and friendship of the Prophet. . . . Of this time, Brother Hunter said, "The two years I was in Nauvoo with Joseph, it was one stream of revelations."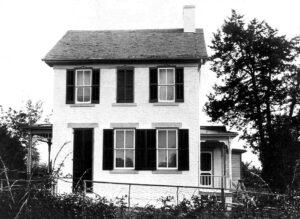 The original Hunter home survived more than a century, long enough to be photographed before it was torn down. In recent years, research was done on the site along with an archaeological dig. The home was then rebuilt on the original site with completion in 2020. The Hunter home is included in a "Temple District of Nauvoo" tour interpreted by site missionaries. Along with some other homes, the rebuilt Hunter home was dedicated as part of the Temple District of Nauvoo" by Elder Quentin L. Cook on May 29, 2021. Elder Cook commented on his reflections on the "devoted service and exceptional sacrifices" of early Latter-day Saints during a "tender but turbulent" time in Church history.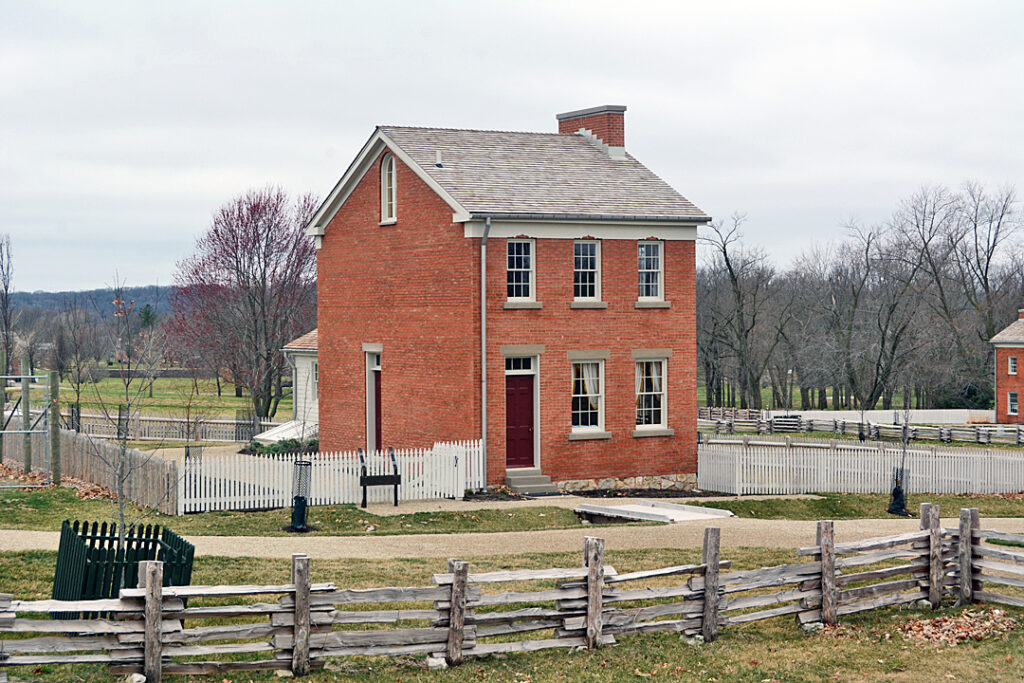 Ownership Status
The Rebuilt Edward Hunter home, Nauvoo, IL is owned and maintained by The Church of Jesus Christ of Latter-day Saints. Interested persons may visit the exterior from dawn to dusk. Tours of the interior are available at no charge. These tours are conducted by site missionary hosts. Virtual tours of the home and surrounding campus are also available at: https://www.nauvoohistoricsites.org
Map and Directions
The address of the rebuilt Edward Hunter home is 985 Knight St., Nauvoo, IL 62354. It is immediately west of the Nauvoo Temple.
Photos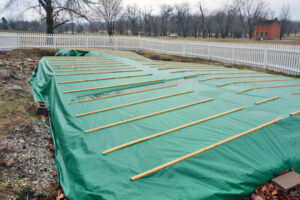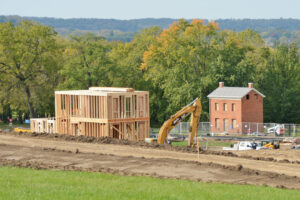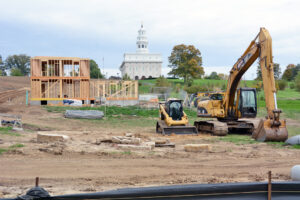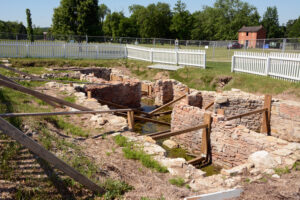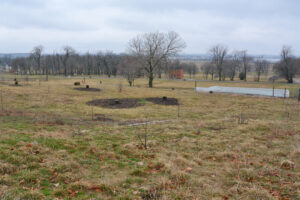 Articles & Resources
References
Sarah Jane Weaver, Church News, May 29, 2021.
LaRene Porter Gaunt, https://www.churchofjesuschrist.org/study/ensign/2004/07/edward-hunter-generous-pioneer-presiding-bishop?lang=eng.
Richard N. Holzapfel and T. Jeffery Cottle, Old Mormon Nauvoo: 1839-1846, 60-62.