Murray, Clarke County, Iowa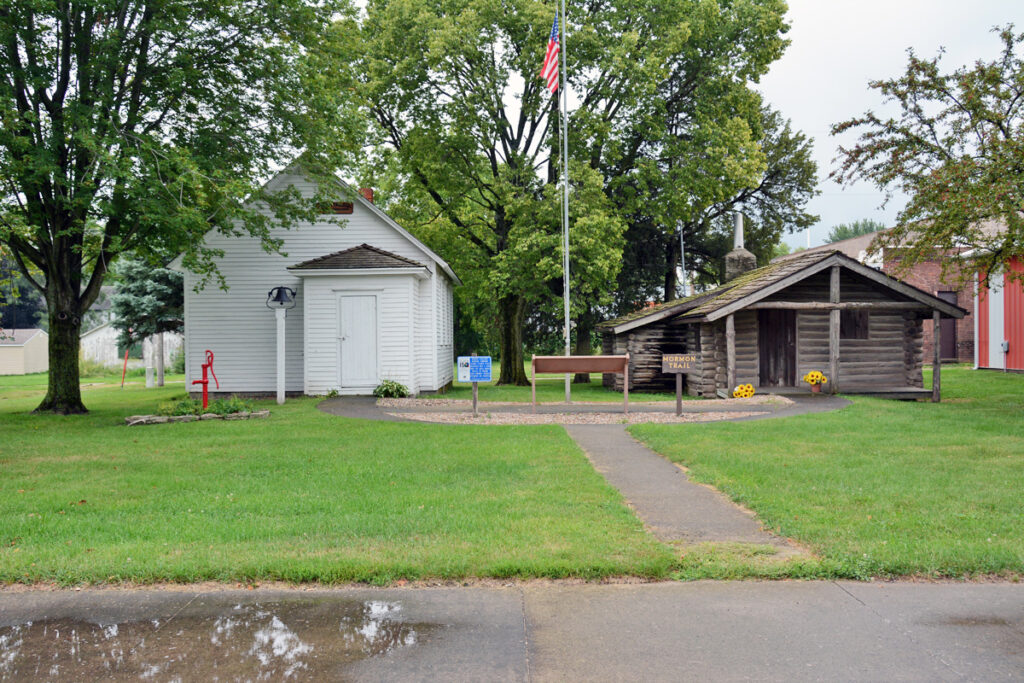 As Brigham Young and the Pioneer Company continued to cross Iowa Territory, they passed by the area that is now the little town of Murray in Clarke County on May 18, 1846. Established in 1868, Murray had a population 684 in 2020. This small city is located ten miles west of Osceola, the county seat. Of interest to students of Latter-day Saint history is a small historical complex formally called the Mormon Pioneer National Historic Trail exhibit. It consists of a restored log school, a NPS interpretive panel and a Mormon Pioneer Trail sign.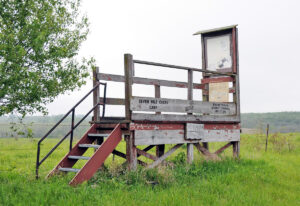 Two and a half miles west of the little complex at Murray are some pioneer ruts on a sloping hill that has never been tilled and not used by later travelers. These are called the SevenMile Creek Camp ruts. These original impressions have been well preserved over the years and are worth seeing when one is in the area. A wooden platform or observation stand has been erected to assist viewers in seeing the ruts. An interpretive sign provides insight into the story of the ruts.
Map and Directions

The small historical complex at Murray, Iowa is located on the south side of Fifth Street between Grant and Maple. The SevenMile Creek Camp ruts are found 2.5 west of the complex at the end of Fifth Street.
Ownership Status
The small historical complex at Murray is open to the public with no charge. The observation stand 2.5 miles west of the complex is on private land but open to interested persons also at no charge.
Photos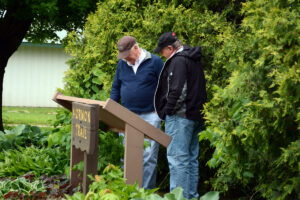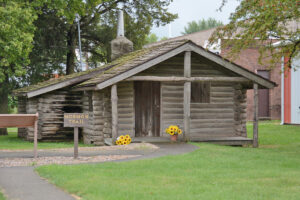 Articles & Resources
Resources
William G. Hartley and A. Gary Anderson, in LaMar C. Berrett, ed., Sacred Places Vol. 5: Iowa and Nebraska, 82-83.