DeWitt, Carroll County, Missouri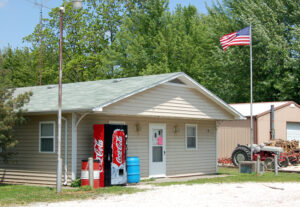 The little town of DeWitt, Carroll County, Missouri was originally nestled near the confluence of the Grand and Missouri Rivers. Because of time, as well as man-made and natural forces, these rivers are not now as close to the town as they once were.
DeWitt is a site where several significant stories from Latter-day Saint history unfolded. In 1834, Joseph Smith and the members of Zion's Camp passed by on their way to Jackson County. Several years later, new convert and future president of the Church, John Taylor, fell off his wagon which then rolled over him. He was hurt but, fortunately, not seriously injured.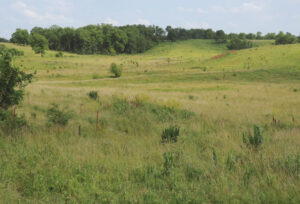 By September 1838, about 200 Latter-day Saints had moved to DeWitt living in tents and wagons on the bluff that overlooked the Missouri River. Local Missourians were angered by the ever increasing numbers of Saints moving in. The locals surrounded the Latter-day Saints at DeWitt, placed them under siege and demanded that they all leave.
Although they were relatively protected by their barricades, the Saints suffered because they couldn't safely go for help or needed supplies. Once the Saints realized that they would receive no help from the government, they reluctantly left.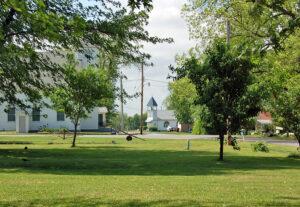 Map and Directions
Ownership Status
There are no specific sites or structures pertaining to Latter-day Saint history to visit in DeWitt. Anyone may drive through on public roads to see the town today.
Photos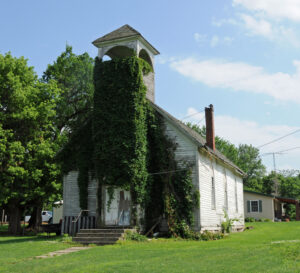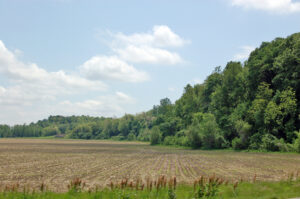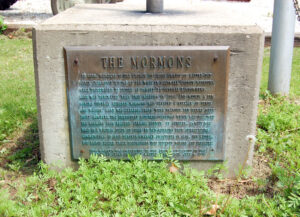 Articles & Resources
Articles and Resources
Stephen C. LeSueur, The 1838 Mormon War in Missouri, 101-110.
Max H Parkin, in LaMar C. Berrett, ed., Sacred Places Vol. 4: Missouri, 506-512.