Garway Hill in Southwestern Herefordshire
Little Garway Farm on Garway Hill, England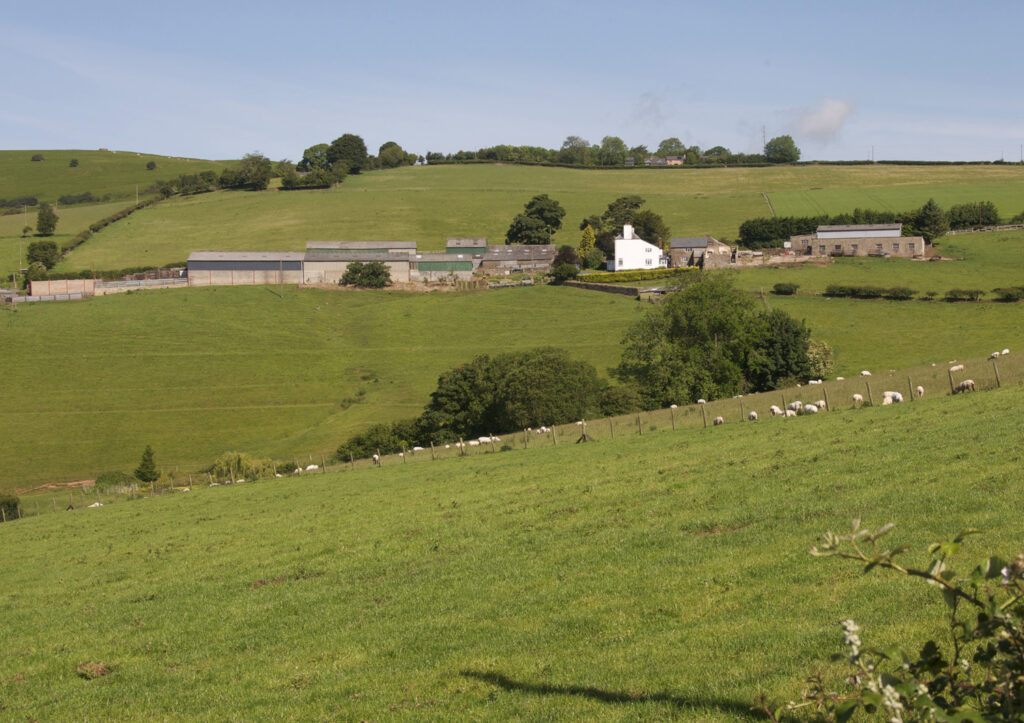 Garway Hill is a beautiful, pastoral site in southwestern Herefordshire County of England not far from the border of England and Wales. The hill is a 1200 foot landmark and the site where some rich Latter-day Saint history unfolded. The small village of the same name is the nucleus of approximately 150 families living in the area. In the 1840s, missionaries of The Church of Jesus Christ of Latter-day Saints brought a number of the residents of this region into the Church.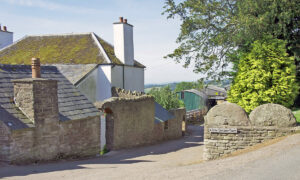 One of those early converts was James Morgan who, up to that point, had been associating with John Benbow and the United Brethren. Not only did the Morgan home on Garway Hill open its doors to LDS missionaries traveling back and forth, Brother Morgan himself baptized a number of new converts. His farm, the Little Garway Farm, became a base for missionaries in both England and Wales
Traveling missionaries passed by or stayed at the Morgan's Little Garway Farm on a number of occasions. One enthusiastic convert, James Palmer, kept a detailed journal of his time preaching in the region. His records give valuable insights into the Church's history of this area. Brother Palmer's journal notes that just six weeks into his own mission, he "preached at Garway." On another occasion, he put up for the night there after walking twenty miles. Brother Palmer baptized more than 100 people while serving on missions.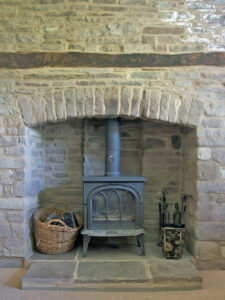 On March 5, 1841, Elder Wilford Woodruff arrived at Little Garway drenched from a soaking rain. His journal notes that he dried himself out by the large fireplace in the home. Elder Woodruff stayed there several days before continuing on. His journal notes the time he spent at Little Garway. There is a tradition that the fireplaces in the Little Garway home inspired Wilford Woodruff to put one in every room of his still-extant home at Nauvoo, Illinois.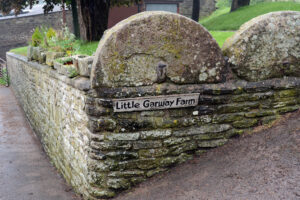 Another local convert, James Bevan, was later in the sick detachment of the Mormon Battalion. William Carter of nearby Ledbury plowed the first furrow in the dry Salt Lake Valley in July 1847. The Garway Conference was organized on April 6, 1841. The first brethren to be called as leaders of the conference were Live Richards, President, and James Morgan, Clerk. By 1842, the Garway Conference reported 197 members.
Address and Directions
Ownership Status
The roads on Garway Hill are public, but narrow and winding. Little Garway Farm is privately owned and not generally open to the public. The privacy of the owners should be observed.
Photos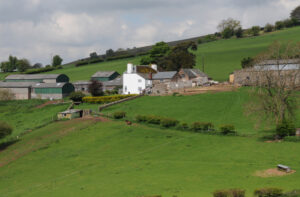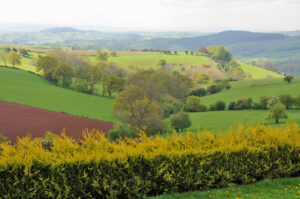 Articles & Resources
Resources
Sue Rice, "The Methodists and the Mormons," in Joan and Brian Thomas, eds., Garway Hill Through the Ages, 120-134.
Kenneth R. Mays, "Historical Sites in the United Kingdom," Pioneer, 2010 – Vol. 57, No. 3, 27.
Fannie Palmer Gleave, ed., James Palmer's Travels and Ministry in the Gospel (Journal of James Palmer), 7, 11.