Millstone, Breckenridge, Caldwell County, Missouri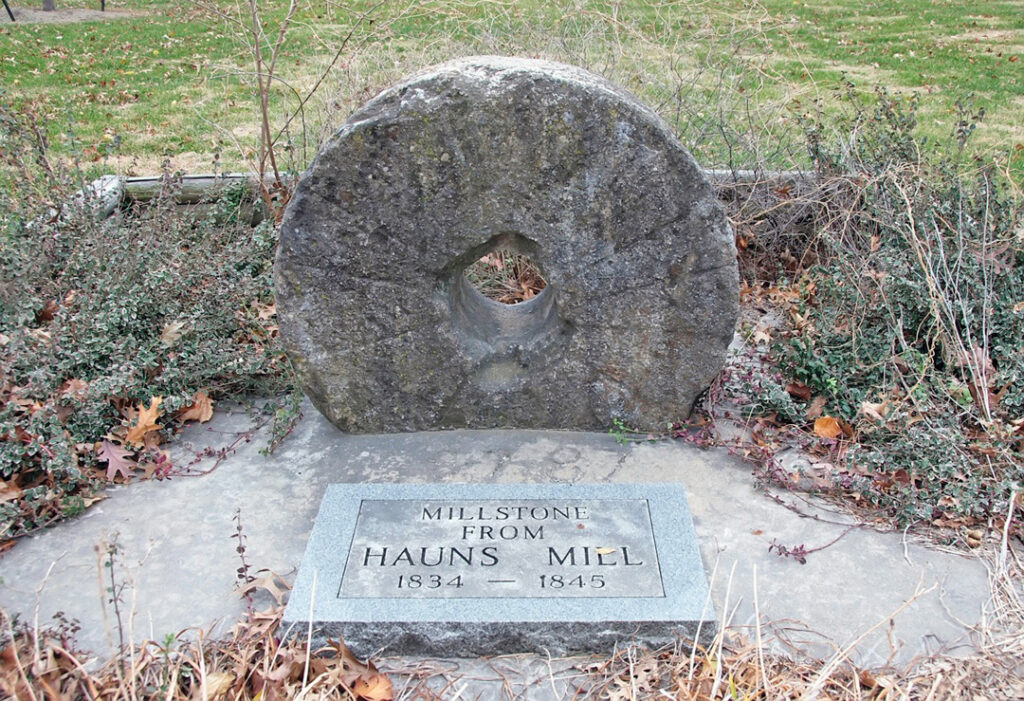 On October 30, 1838 a tragic chapter in the history of The Church of Jesus Christ of Latter-day Saints unfolded at Hawn's Mill, Caldwell County, Missouri. An armed mob of about 240 men attacked the small Latter-day Saint settlement at Hawn's Mill killing at least fourteen men and three boys. Others were wounded, some severely.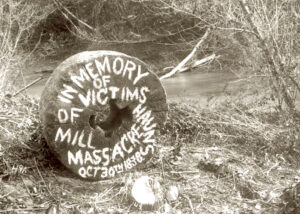 While visiting the site in 1907, photographer George Edward Anderson found a millstone on which he painted an inscription memorializing the tragedy. According to Max H Parkin, that stone was eventually moved some seven miles to the little town of Breckenridge. For many years the name of the Hawn's Mill settlement founder, Jacob "Hawn," was misspelled "Haun." Research by BYU professor Alexander Baugh revealed that the correct spelling is "Hawn." The exhibit at Breckenridge continues to use the spelling "Haun."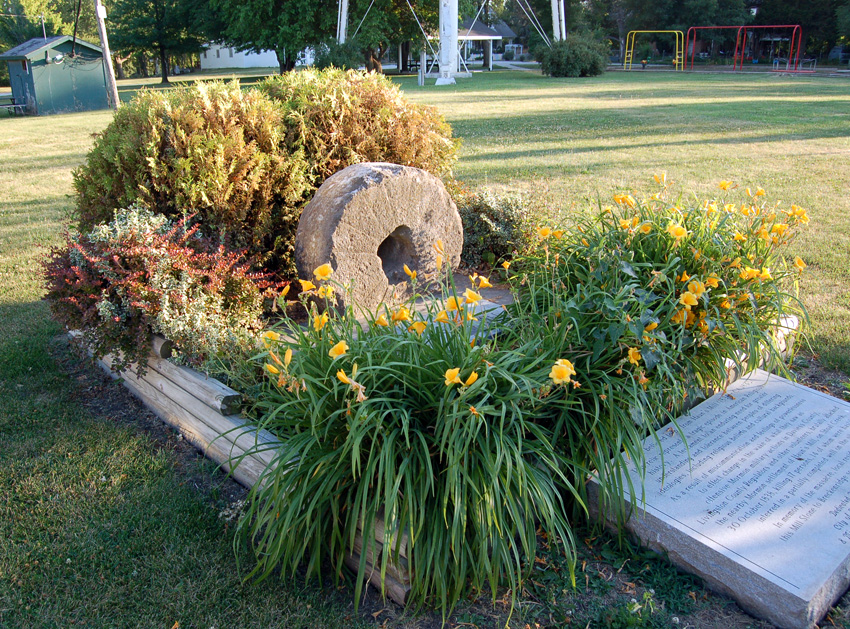 Map and Directions
From U.S. 36 in Caldwell County, go north on road M about 1-2 miles to Breckenridge. The millstone is in the public park in the center of this town.
Ownership Status
The stone from Hawn's Mill is located in the public park in the center of Breckenridge. It is owned and maintained by the town. The site is open to the public. There is no charge to visit the site.
Photos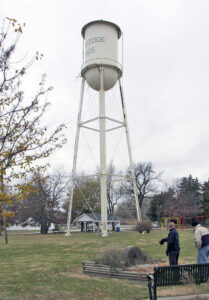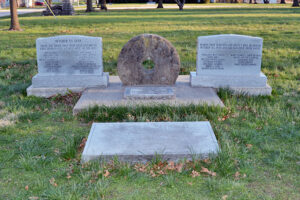 Articles & Resources
Resources
Max H Parkin, in LaMar C. Berrett, ed., Sacred Places Vol. 4, 341, 357.
Richard Neitzel Holzapfel, et al., Church History in Black and White: George Edward Anderson's Photographic Mission to Latter-day Saint Historical Sites, 95-104.
Alvin K. Benson, in Arnold K. Garr and Clark V. Johnson, eds., Regional Studies in Latter-day Saint History: Missouri, 105-117.
See also the page for "Hawn's Mill" under the state of Missouri in this sites registry.