North Union Shaker Site, Shaker Heights, Ohio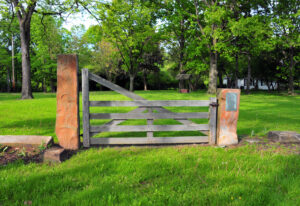 In 1822 a man named Ralph Russell and his family converted to the Shaker faith. He soon donated more than 1,000 acres of land to establish a Shaker settlement in an area east of Cleveland, Ohio known as Shaker Heights. The term "Shaker" is a nickname for the United Society of Believers in Christ's Second Appearing, a religion founded in England in the 1700s. Convert Ann Lee (1736-1784) became the leader and brought a group of believers from England to America in 1774. They settled at Niskayuna, renamed Watervliet, about eight miles northwest of Albany, NY.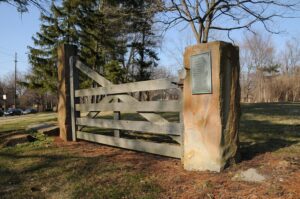 Later, the Shakers occupied the colony at North Union (seen here) from 1822-1889. Oliver Cowdery and the missionaries to the Lamanites stayed there for several nights on their way to Missouri and Kansas. Sidney Rigdon, Parley P. Pratt and Leman Copley visited the site in the spring 0f 1831. While there, they read the text of the revelation to Joseph Smith that is now section 49 of the Doctrine and Covenants. This section addresses several theological points that are key Shaker doctrines. The message was formally rejected by Ashbel Kitchell, the Shaker leader. Following the departure of the Shakers, a school and town hall occupied the site. Presently, the lot is vacant with a tablet noting its historical significance.
Map and Directions
Ownership Status
This former North Union Shaker Village with the monument/marker is located at a site that is open to the public from dawn to dusk. There is no charge to visit the property.
Photos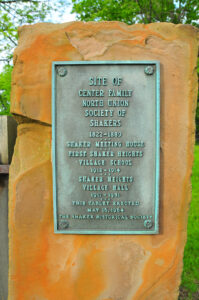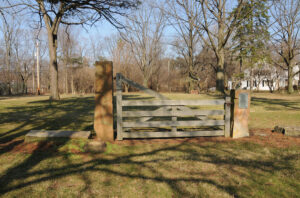 Articles & Resources
Sources
Keith W. Perkins and Donald Q. Cannon in LaMar C. Berrett, gen. ed., Sacred Places Vol. 3, 63.
The Church of Jesus Christ of Latter-day Saints, Revelations in Context, 117-121.