Winter Quarters, Nebraska Temple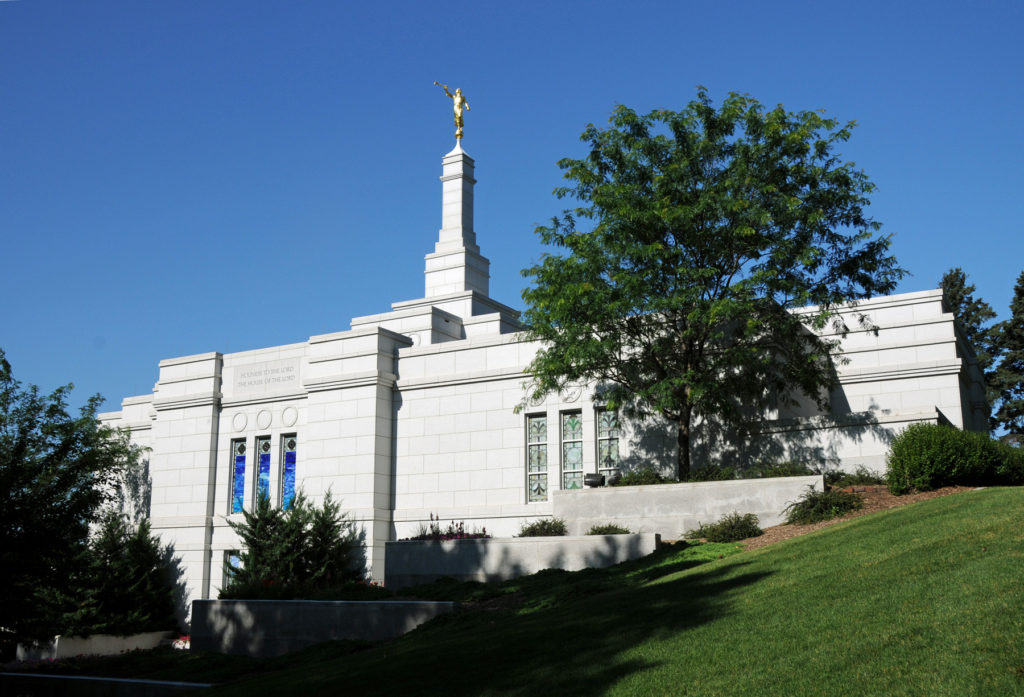 The Winter Quarters, Nebraska Temple is located adjacent to the Pioneer Cemetery in Florence, a district of Omaha, Nebraska. Immediately east is the Mormon Trail Center and a visitors' center owned and operated by the LDS Church. The temple is the 104th operating temple of the Church.
Like the temples at Nauvoo, Illinois and Palmyra, New York, the Winter Quarters Temple was constructed at a site of great historical significance. For this reason, it is listed on this sites registry. Many who come to this site want to make the temple a part of their visiting experience.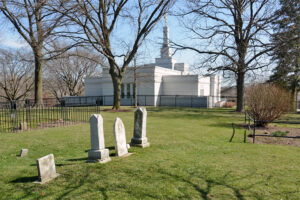 Winter Quarters was the site where Latter-day Saints traveling west spent the harsh winter of 1846-47 and 1847-48 enduring sickness, hunger and death. The property is considered by LDS Church members as hallowed ground due to the suffering that took place years ago.
The Winter Quarters Temple is the first temple in Nebraska.  The groundbreaking and site dedication for the temple was held November 28, 1999.  Elder Hugh Pinnock, of the Seventy,  presided at the service with Hal Daub, Mayor of Omaha, attending and speaking. The temple was dedicated April 22, 2001 by President Gordon B. Hinckley.
Map & Directions
The street address of the Winter Quarters Temple is 8283 North 34th Street, Omaha, Nebraska. The gps coordinates are: 41°20'01.49″ N; 95°57'59.63″ W.
Ownership Status
The Winter Quarters, Nebraska Temple is an operating temple of The Church of Jesus Christ of Latter-day Saints.   It is not open to the general public and for Church members, an ecclesiastical recommend is required for admission. Those wanting to participate in temple ordinances may call ahead for information at 402-453-3831.
Photos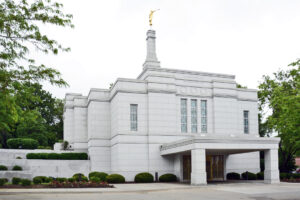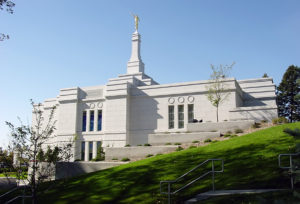 Articles & Resources