Montezuma Heritage Park, Cayuga County, NY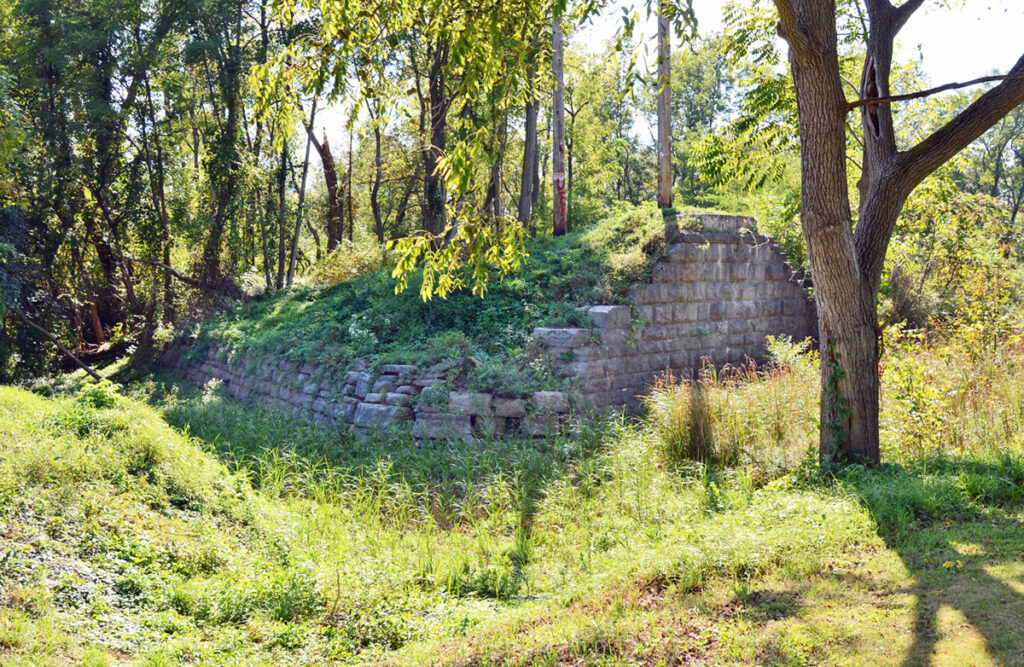 In early May 1831, some eighty members of the Church of Christ (later, The Church of Jesus Christ of Latter-day Saints) led by Lucy Mack Smith traveled from near Waterloo, New York to Kirtland, Ohio. The first segment of their journey began on the Cayuga and Seneca Canal. Beginning at Waterloo, they passed through Seneca Falls and continued "north through the Montezuma Swamps and into the Erie Canal." It was there that they turned west, eventually passing through Palmyra and on to Buffalo, NY. At Buffalo, they boarded a ship on Lake Erie and sailed to Fairport Harbor, Ohio. From Fairport Harbor, they traveled about twelve miles overland to Kirtland.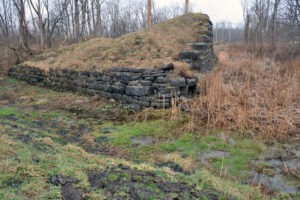 Led by Newel Knight, Church members from the area of Colesville, NY also utilized the Cayuga and Seneca Canal at the north neck of Cayuga Lake. Historian William G. Hartley wrote: "their boat, pulled by mules or horses, slowly glided along eleven miles of the Cayuga and Seneca Canal. When they arrived at the junction of the canals, they entered the Erie Canal and continued west . . . ."
The site of the junction of the Erie and Cayuga and Seneca Canals has been preserved at Montezuma Heritage Park, Montezuma, Cayuga County, NY. The park's website says: "The Montezuma Heritage Park consists of over 160 acres of parkland acquired by the Town of Montezuma in the 1960's to be preserved and protected. It holds many significant natural and historic resource sites along the Seneca River/Erie Canal that tell the story of New York State's Canal System from 1820 to today."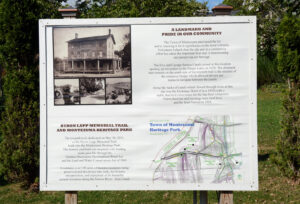 An interpretive panel on site notes that this junction opened up navigation on several of the Finger Lakes beginning in 1828. The local community has provided much to acquire the land and provided volunteer labor to make the junction site attractive as well as instructive. Many of the original stones lining the canal are still visible preserving the route of the two canals.
Students of the New York period of Latter-day Saint history have, at times, neglected the important role of the canal systems in western New York State. For example, Palmyra, NY boasted a bright future because it was a designated stop on the Erie Canal. Egbert B. Grandin, who published the first edition of the Book of Mormon, likely brought his printing press and heavy lead type in utilizing that waterway at a cost dramatically less than by overland freight.
Map and Directions
The address of Montezuma Heritage Park is 8098 High Street, Montezuma, NY 13117.
Ownership Status
Montezuma Heritage Park is owned and maintained by the town of Montezuma, Cayuga County, NY. It is open to the public daily during daylight hours. There is no fee to visit the park.
Photos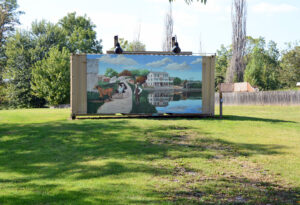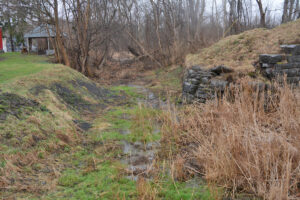 Articles & Resources
Resources
Larry C. Porter, in LaMar C. Berrett, ed., Sacred Places Vol. 2,147-148.
William G. Hartley, Stand By By Servant Joseph, 110-111.