Cultural & Masonic Hall, Nauvoo, Illinois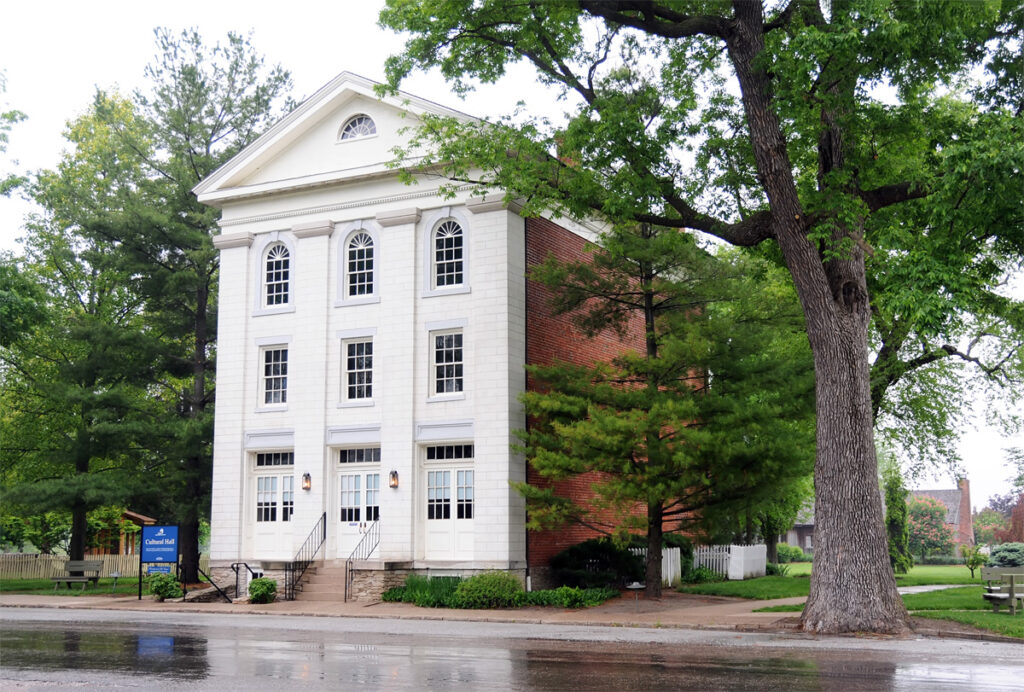 The three-story cultural and masonic hall was built in the early 1840s under the direction of Lucius Scovil and became the community cultural center of Nauvoo. It was dedicated by Hyrum Smith on April 5, 1844 with several hundred present.1 It was the tallest building in Nauvoo for some time and could be seen for miles around.
The hall served as the principal meeting location for the Nauvoo Masonic Lodge, although it was used for many additional purposes, including theatrical productions, funerals, and church meetings; it also served as a police office and the headquarters of the Nauvoo Legion. In all, the hall had at least 26 different uses while the Saints were in Nauvoo.2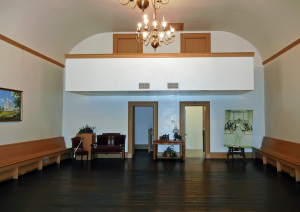 The third floor was where the lodge met for its meetings; it also served as the location for dances and banquets, while plays and theatrical productions were performed on the ground floor. Brigham Young performed in the first play there, Pizarro, a popular play of the time in England and the United States. Offices for the Nauvoo Legion and the city police were located on the second floor.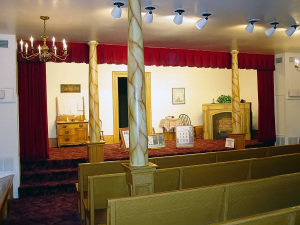 When the Saints were forced out of Illinois in 1846, the benches were removed from the hall and the space was used to construct wagon boxes for the trek west. It was sold at an auction for approximately $4.50. After that time, the third story was removed, although the floor was left intact.
The Church of Jesus Christ of Latter-day Saints purchased the building in 1967, and it has been restored to three stories so as to appear as it did originally. Rendezvous in Old Nauvoo, a musical comedy and drama about life in Nauvoo, is performed nightly by missionaries throughout the year.
---
SOURCES
1 Richard Neitzel Holzapfel and T. Jeffrey Cottle, Old Mormon Nauvoo and Southeastern Iowa, (Santa Ana, California: Fieldbrook Publishing, 1991), 108-109.
2 Larry C. Porter and Susan Easton Black, eds., The Prophet Joseph: Essays on the Life and Mission of Joseph Smith (Salt Lake City: Deseret Book Co., 1988), 254 – 255.
Map & Directions
Phone: 1-888-453-6434
Hours of Operation: 
May – August: Monday Through Saturday – 9:00 AM to 6:00 PM, Sunday 10:30 AM – 6:00 PM 
September – April: Monday Through Saturday – 9:00 AM to 5:00 PM, Sunday 12:30 AM – 5:00 PM
Admission: Free
Photos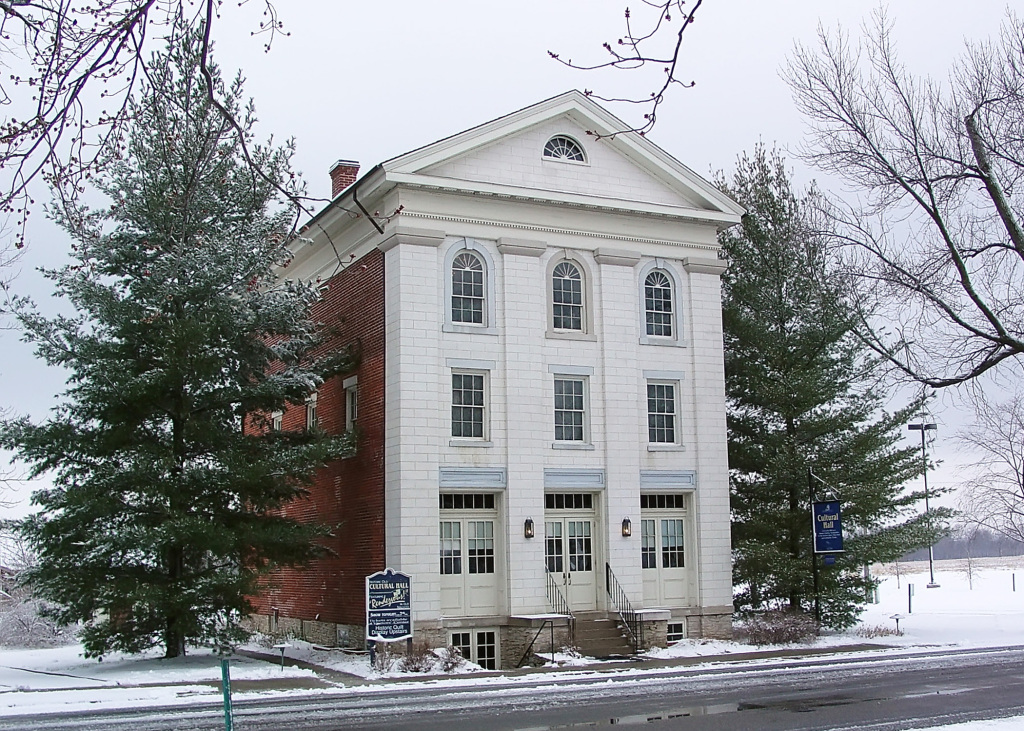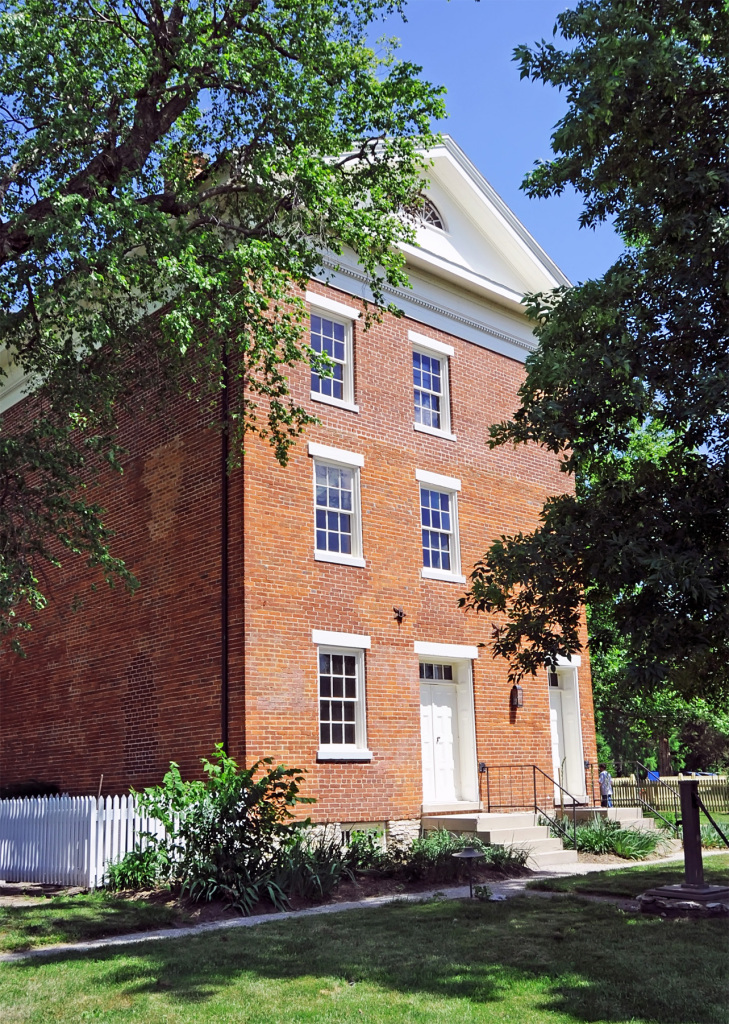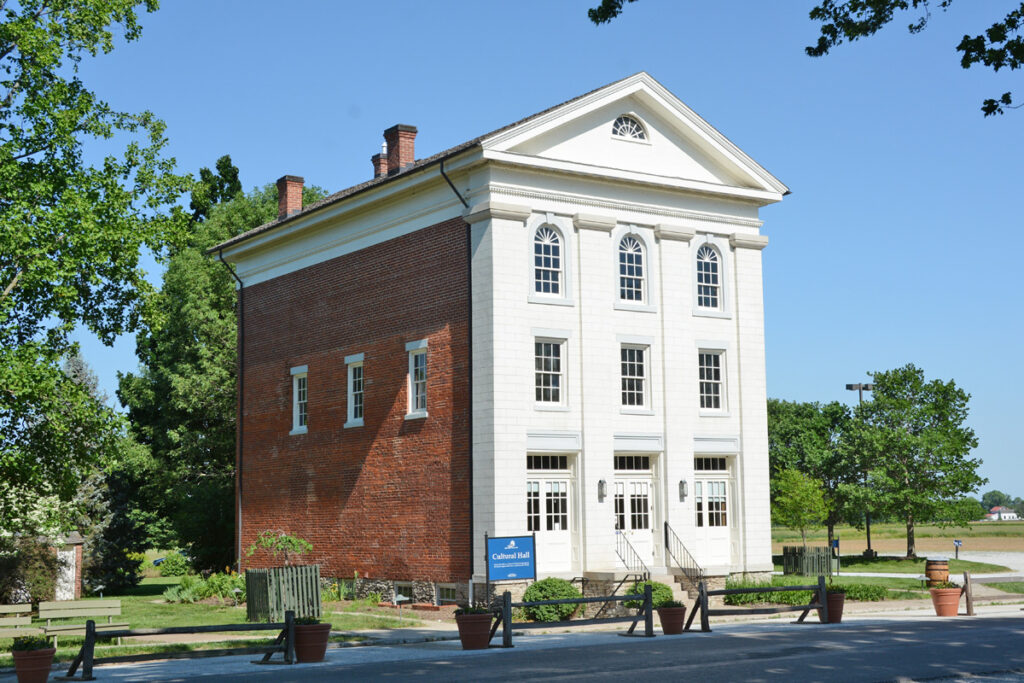 Articles & Resources
James B. Allen, "Nauvoo's Masonic Hall," John Whitmer Historical Association Journal, 1990, Vol. 10, 39-49.