Union Street, Salem, Massachusetts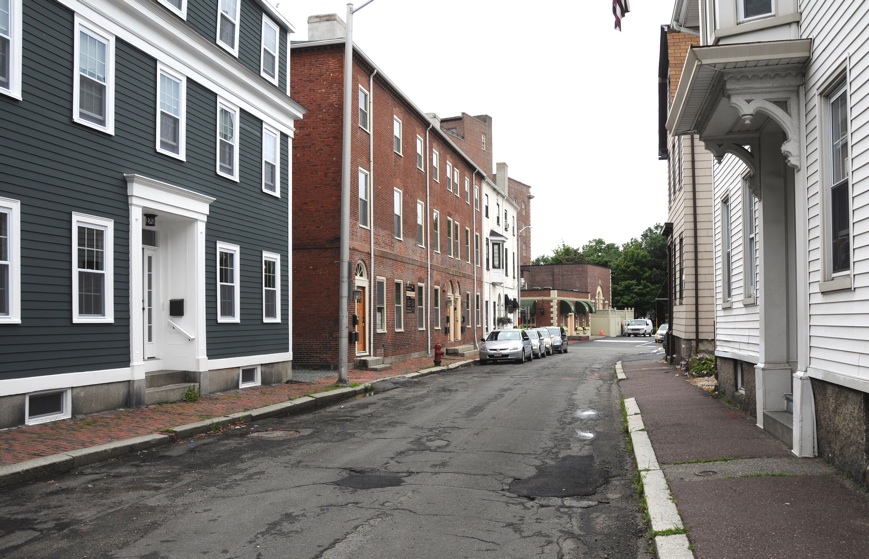 In the summer of 1836, Joseph Smith, Hyrum Smith, Sidney Rigdon, and Oliver Cowdery journeyed to Salem, Massachusetts, arriving in early August. While in Salem, the group rented a house on Union Street. It is believed that the group stayed in Salem about a month. They were to raise money and "preach the gospel door to door and in public meetings." Salem was a city of about 15,000 residents at the time.
The exact address of the house they stayed in is uncertain, but the street is only about a block long so the location of the site is narrowed down considerably. On August 6, 1836, perhaps while he was in the Union Street house, the Prophet received a revelation which is now section 111 of the Doctrine and Covenants. Sidney Rigdon, Oliver Cowdery, and Hyrum Smith were at a museum, allowing Joseph to possibly be alone in the rented house. The heading to section 111 explains that this group of brethren was there because they had heard from a man named Jonathan Burgess "that a large amount of money would be available to them in Salem." That resource was not obtained, but the Lord explained that "there are more treasures than one for you in this city." (D&C 111:10.) This insight was better understood, at least in part, in the subsequent conversions of many new members five years later as well as the discovery of valuable family history information in the area.
Ownership Status
Union Street is a public road in Salem, MA and open to all. However, all the homes and businesses are privately owned. Nothing is open for tours. It is not known where on this street the Joseph Smith stayed while in Salem. Consequently, there is no way to determine whether or not that structure is still extant. However, it is known that several of the structures on Union Street were standing in 1836 when the Prophet and his party stayed in Salem.
Map & Directions
Union Street is in downtown Salem near the Derby Waterfront District and Palmer Cove. It intersects with Essex Street on the north end and Derby Street on the south. The gps coordinates of that intersection are: 42°31'14.83″ N; 70°53'19.53″ W.
Photos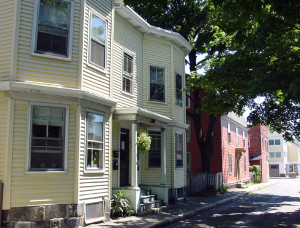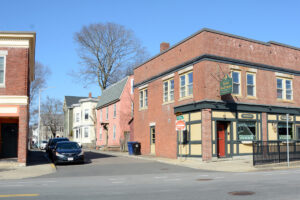 Articles & Resources
Sources
A. Gary Anderson, et al., in LaMar C. Berrett, ed., Sacred Places, Vol. 1, 24-25.
History of the Church, 4:464-466.
Joseph Fielding McConkie and Craig J. Ostler, Revelations of the Restoration, 895-897.