Merthyr Tydfil, Wales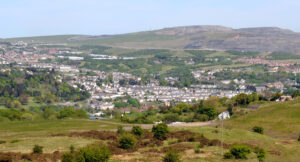 Missionaries of The Church of Jesus Christ of Latter-day Saints first began proselyting in Wales in 1843. Those efforts began a remarkable period of conversions to the Church, eventually numbering in the thousands. Two missionaries serving in the burgeoning Merthyr Tydfil region were William Henshaw and Dan Jones. A native of Wales, Dan Jones who could speak, read and write the language, was extremely effective with his preaching and publishing skills. Elder Jones served several missions to Wales between 1845 and 1856. Beginning in 1845 at Merthyr Tydfil, he organized just two members, himself and his wife, into the Welsh District. One year later, on May 31, 1846, there were 28 branches and 687 members in that district! The second half of the 1840s saw between twenty and 150 Welsh converts baptized each month. Dan Jones is traditionally considered to be one of the most successful missionaries in the history of The  Church of Jesus Christ of Latter-day Saints.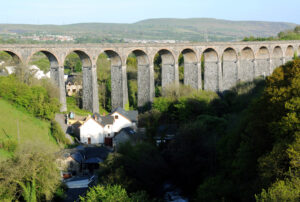 Another person effective in building the Merthyr Tydfil area was Thomas Davis Giles. Brother Giles lost his eyesight in a coal mine accident, but continued to serve the Welsh Saints as a conference president, frequently traveling to Merthyr Tydfil. He eventually left for America and pulled a handcart from Iowa City, IA to the Salt Lake Valley while totally blind. He learned to play the harp and came to be known as the blind harpist of Zion.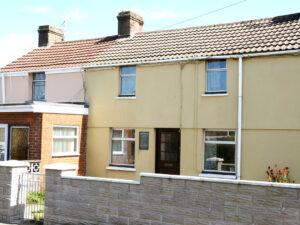 Merthyr Tydfil was the birthplace of Jennette Evans McKay, mother of President David O. McKay, ninth president of the Church. Her childhood home is still extant, but privately owned. It is not open for tours but can be easily seen from the outside. A historical plaque attached to the outer wall of the home helps to identify the structure.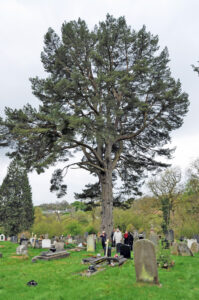 Abel Evans was a convert to the Church of Jesus Christ of Latter-day Saints. He was baptized in 1844 and spent much time laboring as a missionary. Abel subsequently married and came to Utah. His family settled in the town of Lehi where he was a member of the city council. He was later called on a mission to go back to his native Wales and again preach the restored gospel. While there, he became ill and passed away November 30, 1866. This makes him one of the first full-time missionaries to die while serving in the field. Abel Evans was buried at Merthyr Tydfil.
In August 1963 a new LDS chapel was dedicated by President David O. McKay who was 89 years old. This structure had been constructed in record time with thousands of hours of donated labor to ensure that it would be built in a timely manner–the concern being the age and general wellbeing of President McKay.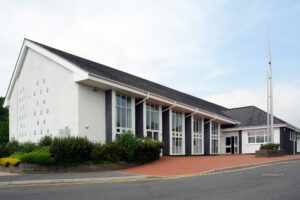 Map and Directions
The address of the chapel at Merthyr Tydfil is Cyfarthfa, Swansea Road, Merthyr Tydfil.
Ownership Status
The chapel at Merthyr Tydfil is owned and maintained by The Church of Jesus Christ of Latter-day Saints. It is open to the public when meetings are held on Sundays and at other times during the week.
The childhood home of Jennette Evans McKay is privately owned and not open for tours.
Photos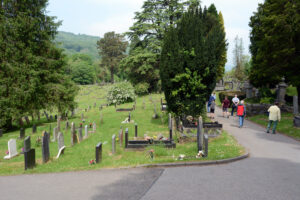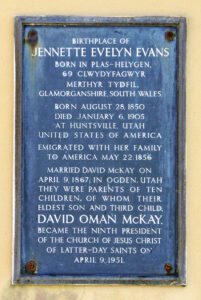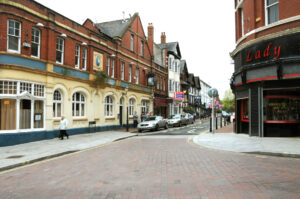 Articles & Resources
Resources
Richard L. Evans, A Century of "Mormonism" in Great Britain, 190-200.
Ronald Dennis, in V. Ben Bloxham, James R. Moss, Larry C. Porter, Truth Will Prevail: The Rise of The Church of Jesus Christ of Latter-day Saints in the British Isles, 1837-1987, 245-253.
Kent Lott, Pioneer 2010, Vol. 57, No. 3, 30-31.