Mormon Battalion Historic Site, San Diego, CA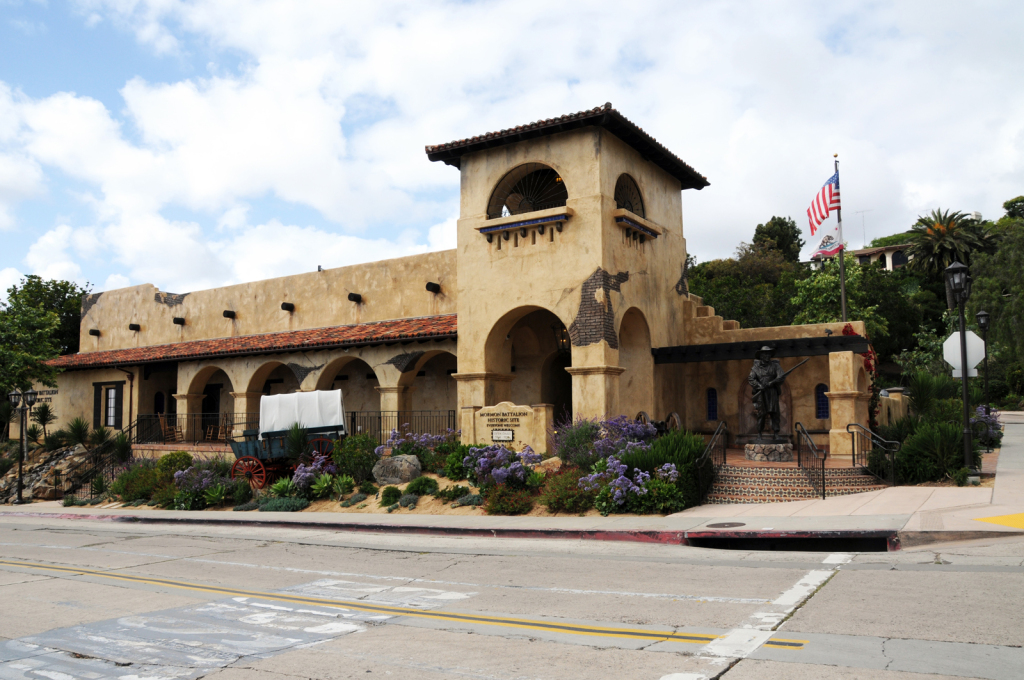 The Mormon Battalion played a significant role in the early settling of what is now San Diego, California. Having suffered much because of the arduous trek from Council Bluffs, Iowa, they could finally rest and try to regain their strength there on the shores of the Pacific Ocean. The entire battalion remained in San Diego only a short while before four companies were sent to San Luis Rey and Los Angeles. Company B remained in the San Diego area from late January to early July 1847.
Battalion members did not sit idly by during that time. They assisted the local community in multiple ways: building homes and other buildings, digging wells, assisting with crops and other valuable services. They built a tannery and a brick kiln. Members of Company B built the first courthouse in San Diego using bricks that they had shaped and fired.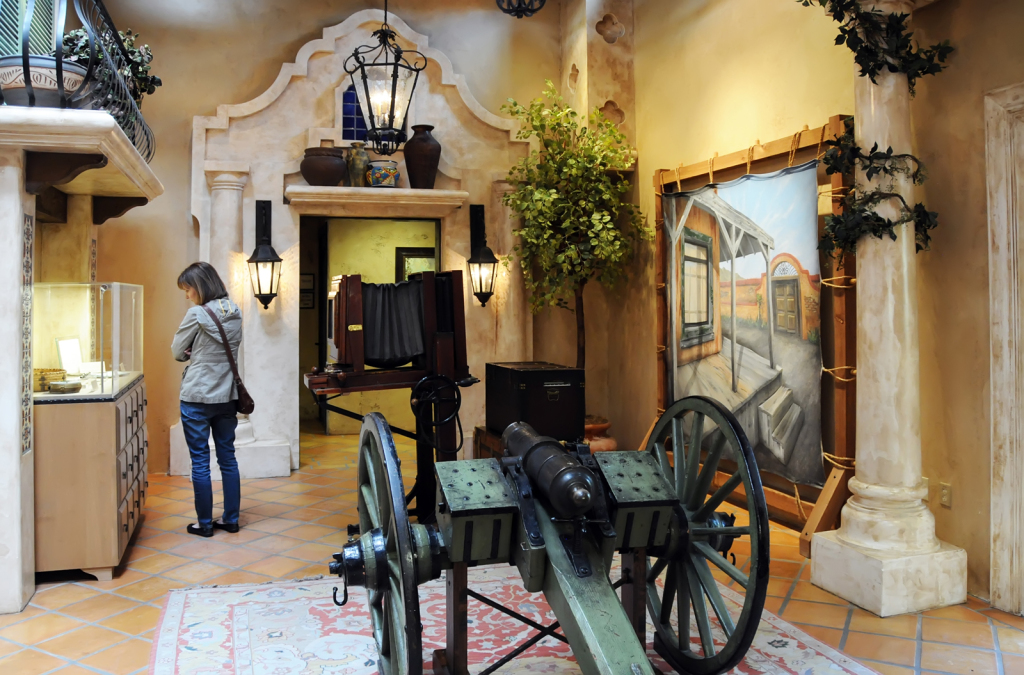 The visitors' center is a marvelous facility. It replaced an older visitors' center that had been utilized for decades. Dedicated on January 30, 2010, the new center offers tours for visitors featuring up-to-date technology in its interactive presentations. These are fun and informative for young and old alike. Tours, which are hosted by missionaries in period dress, generally last about forty-five minutes.
Map & Directions
Ownership Status
The Mormon Battalion Historic Site is owned and operated as a Church Historic Site by The Church of Jesus Christ of Latter-day Saints. It is open to the public with no charge for admission.
Photos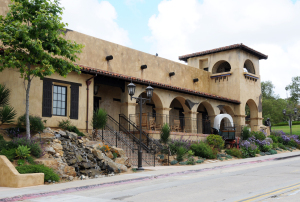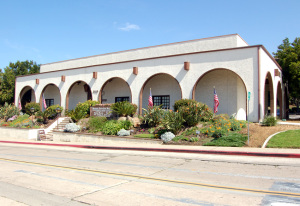 Articles & Resources
Readings
Michael Landon and Brandon Metcalf, The Remarkable Journey of the Mormon Battalion, 73-76.
Norma Baldwin Ricketts, The Mormon Battalion: U.S. Army of the West, 1846-1848, 131-141.
Sherman L. Fleek, History May Be Searched in Vain: A Military History of the Mormon Battalion, 320-348.
David L. Bigler and Will Bagley, eds., Army of Israel, chapters 5, 7.