John Johnson Inn, Kirtland, Ohio, USA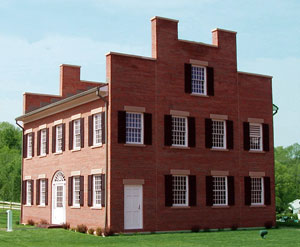 The original John Johnson Inn was built in 1813 by Peter French and was the first brick structure in the Kirtland area. The inn was purchased by The Church of Jesus Christ of Latter-day Saints in 1833.
The Inn served as a temporary printing office after the destruction of the press in Independence, Missouri by a mob in 1833. The Morning and Evening Star was published here between December 1833 and 1834.1
Other events occurring at the inn included displaying the Egyptian mummies Joseph purchased from Michael Chandler, the calling of Joseph Smith, Sr. as the first patriarch of the Church, and the giving of the first patriarchal blessings.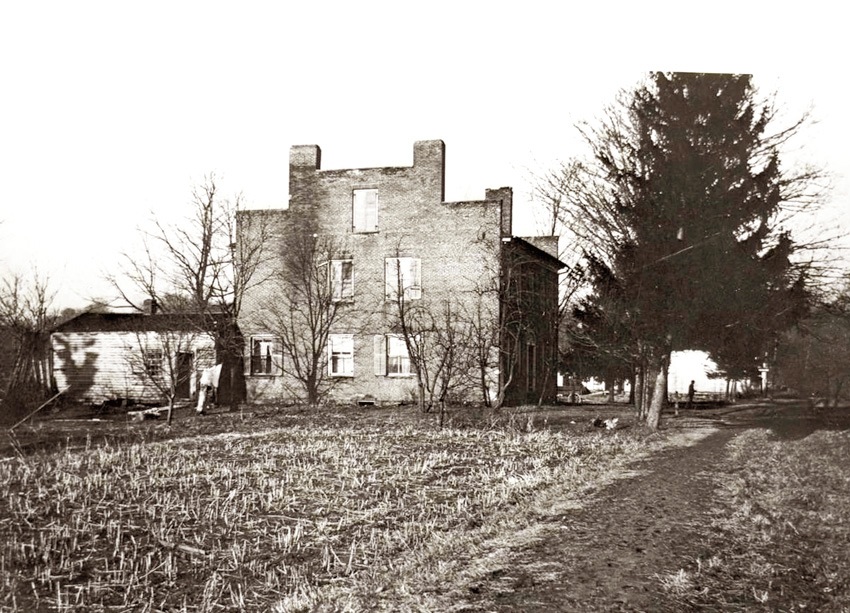 Lorenzo Snow described his experience with witnessing Joseph Smith, Sr. giving patriarchal blessings:
"I listened with astonishment to him telling the brethren and sisters their parentage, their lineage, and other things which I could not help but believe he knew nothing about, save as the Spirit manifested them unto him. After listening to several patriarchal blessings pronounced upon the heads of different individuals with whose history I was acquainted, and of whom I knew the Patriarch was entirely ignorant, I was struck with astonishment to hear the peculiarities of those persons positively and plainly referred to in their blessings. I was convinced that an influence, superior to human prescience, dictated his words." 2
In 2003, the John Johnson Inn was reconstructed on its original location by The Church of Jesus Christ of Latter-day Saints.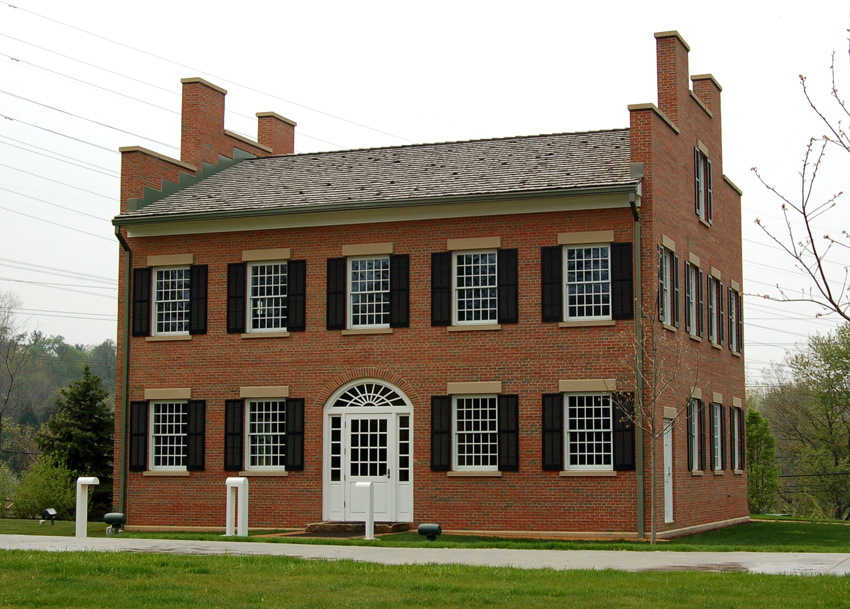 ---
SOURCES
1 Karl Ricks Anderson, Joseph Smith's Kirtland (Salt Lake City: Deseret Book Co., 1989), 122 – 123.
2 Ibid, 148.
Map & Directions
Ownership Status
The rebuilt John Johnson Inn is owned and maintained by The Church of Jesus Christ of Latter-day Saints. One may visit the site anytime from dawn to dusk. Tours showing the interior of the structure begin at the visitors' center there at Kirtland Village during regular hours. There is no charge to take the tour.
Virtual tours of the Johnson Inn may be scheduled at: https://www.churchofjesuschrist.org/learn/historic-sites/ohio/historic-kirtland-virtual-tours?lang=eng
Photos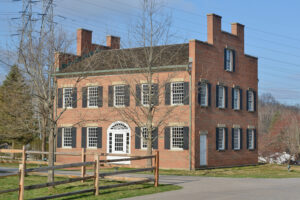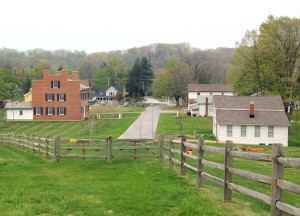 Articles & Resources
Keith Perkins, "A House Divided: The John Johnson Family,"
Ensign, February 1979, 54.