Ayres Natural Bridge, Wyoming
Just off the Mormon Pioneer and Oregon Trails in eastern Wyoming is a unique geographical feature known as Ayers Natural Bridge. Ayers is one of the few natural bridges with a stream flowing beneath it in the United States.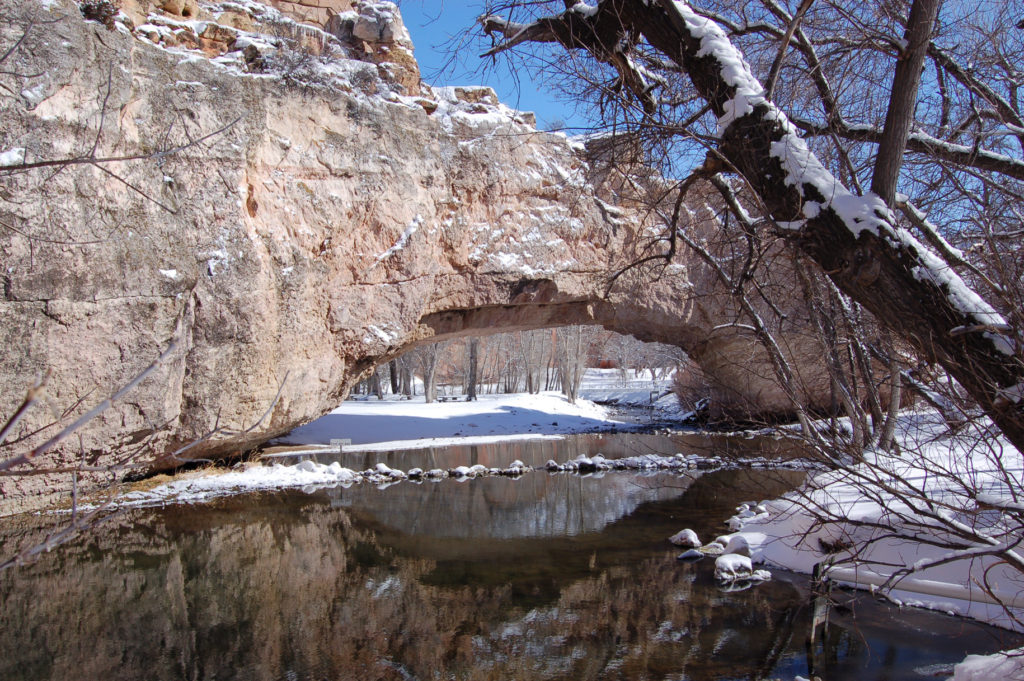 Many pioneers visited Ayers and waded in the stream during their journey. It is located in Converse County between Douglas and Glenrock, Wyoming. Brigham Young and the Pioneer Company camped near the bridge on June 9, 1847. Company member Tarlton Lewis noted that the LaPrele Creek on which they were camped "ran through a tunnel about 10 to 20 rods under the high rocky bluffs." The site of Ayers Natural Bridge was donated to the state of Wyoming by the Ayers family. The bridge had been part of their ranch. It is presently available to the public as a picnic and camping site during the months of favorable weather, generally April 1 – October 31.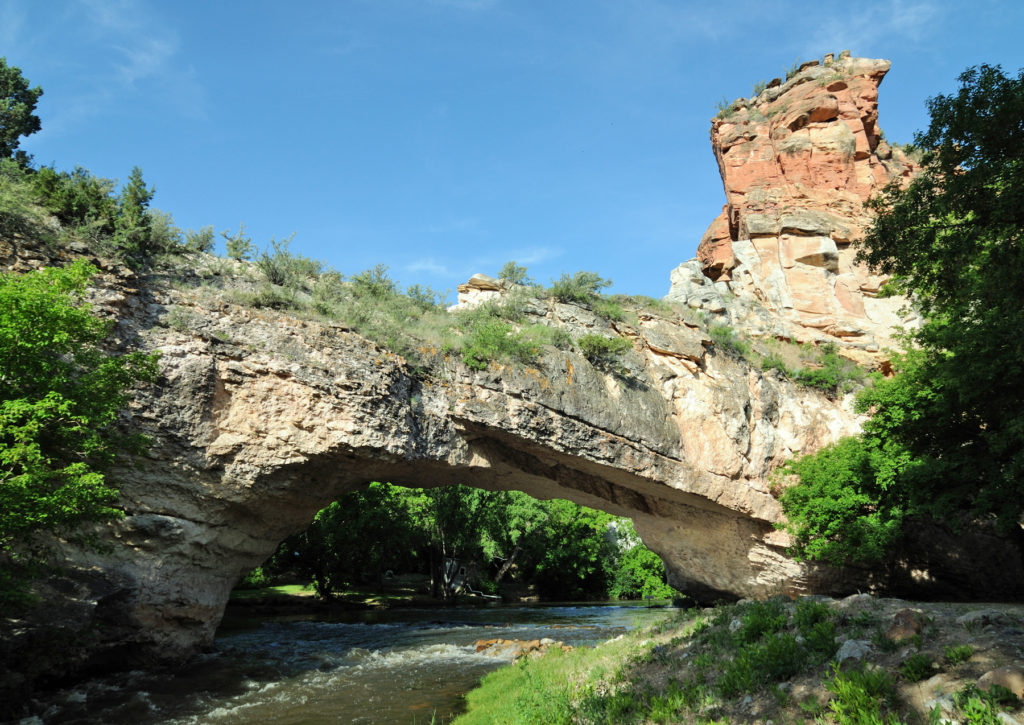 There is a tradition that a Native American brave was struck by lightning while walking on the stone arch. Consequently, there arose among the Native Americans a legend that evil spirits resided below the bridge. When in danger, white settlers would go to the site to avoid possible attacks from Native Americans who wouldn't go there.
Map & Directions
Ayres Natural Bridge Park is located in eastern Wyoming near the town of Douglas. The county website lists the address as: 448 County Road 13, Douglas, Wyoming. From Interstate 25 (U.S. 26), take exit 151 at CR 13 which is Natural Bridge Road. This exit is about twelve miles west of Douglas. Drive south on CR 13 for about five miles. The road will turn east before it ends at Ayres Natural Bridge Park. The gps coordinates for the park are: 42°44'01.28″ N; 105°36'41.3″ W.
Ownership Status
Ayres Natural Bridge Park is owned and operated by Converse County, Wyoming. It is open to the public from each year from April 1 to October 31. There are a few free campsites at the park. Pets are not allowed.
Photos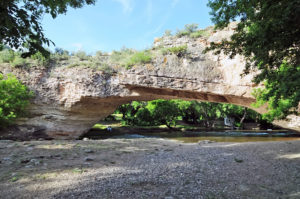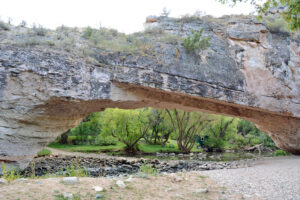 Articles & Resources
Sources
LaMar C. Berrett and A. Gary Anderson, Sacred Places, Vol. 6: Wyoming and Utah, 33.