John Young Home, Mendon, NY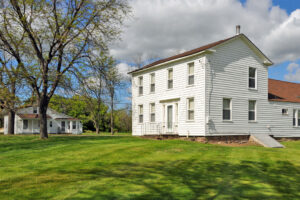 Brigham Young was born to John and Nabby Young at Whitingham, Vermont, in 1801. At about age 16, Brigham was told by his father that he was old enough to go out on his own and provide for himself. His mother had just passed away. In 1827 his father, John Young, moved to the area of Mendon, New York, eventually acquiring over fifty acres of land. Brigham and his ailing wife, Miriam, also moved to Mendon and settled on the back part of his father's property. The members of the Young family were all practicing members of the Reformed Methodist Church. In 1832, Brigham, Miriam, John and all of Brigham's immediate family joined the Church of Christ, later The Church of Jesus Christ of Latter-day Saints. All stayed active in the LDS Church throughout their lives.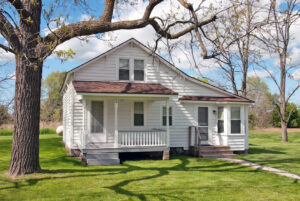 According to historian Larry C. Porter, Brigham built a house for his father on his father's property in Mendon. For some reason, that structure was subsequently divided in two. The front portion of the house was moved across the street (Cheese Factory Road). It then faced the remaining or back portion of the original house from the opposite side of the street. Over time, both portions were expanded, essentially creating two new homes. Both of those altered structures still stand. The houses are owned by The Church of Jesus Christ of Latter-day Saints, but they are used as private residences.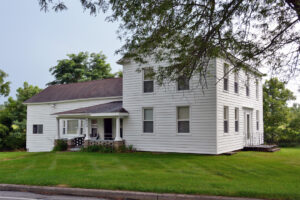 A barn was constructed at the site in the 1820s, presumably by John Young and his family. In recent years the barn was disassembled and moved to the site of the Joseph Smith Sr. family farm at Manchester, NY. According to Larry C. Porter, "portions of its superstructure have been utilized in the careful reconstruction of a handcrafted 19th century barn by Randy Nash, a historical restoration expert."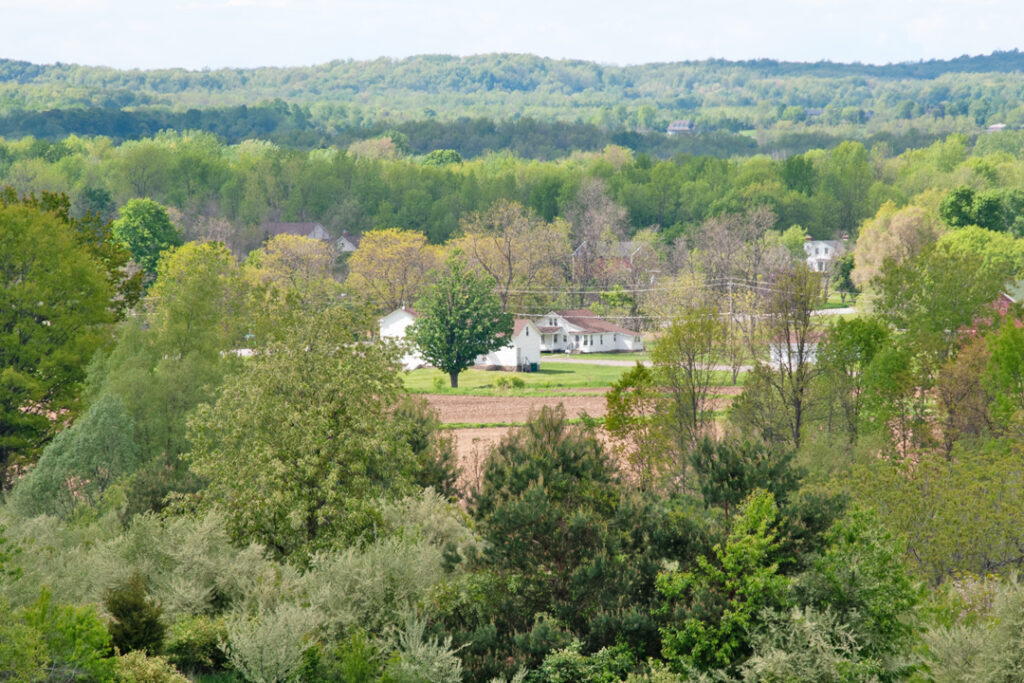 Map and Directions
From the center of Mendon (US 251 and US 64), take the Mendon-Ionia Road (route 64) south to its intersection with Cheese Factory Road. The John Young home(s) are on the east side of US 64 on either side of Cheese Factory Road.
Ownership Status
The two homes that were once part of the John Young Mendon, NY home are owned by The Church of Jesus Christ of Latter-day Saints. However, they are used as private residences and the privacy of the residents should be respected. They may be viewed from the outside during daylight hours.
Photos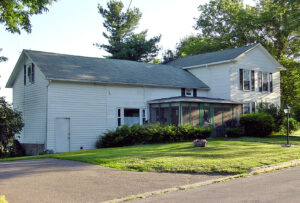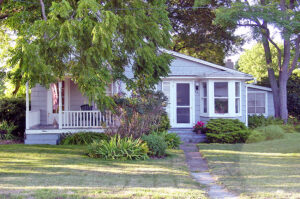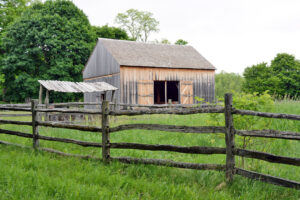 Articles & Resources
Resources
Larry C. Porter, in LaMar C. Berrett, Sacred Places, Vol 2: New York and Pennsylvania, 223-224.
Leonard J. Arrington, Brigham Young: American Moses, 19-23.
Larry C. Porter, "Brigham Young: The Man for the Hour Will Be Ready Whenever the Hour Strikes," BYU Speeches, Jan. 27, 1998.