Henry Grow House, Penn Valley, PA
[The following text about Henry Grow was provided by Jonathan Bari, in "Henry Grow Jr., The Pioneer Builder & Unsung Hero Biographical Timeline: 1817-1891."]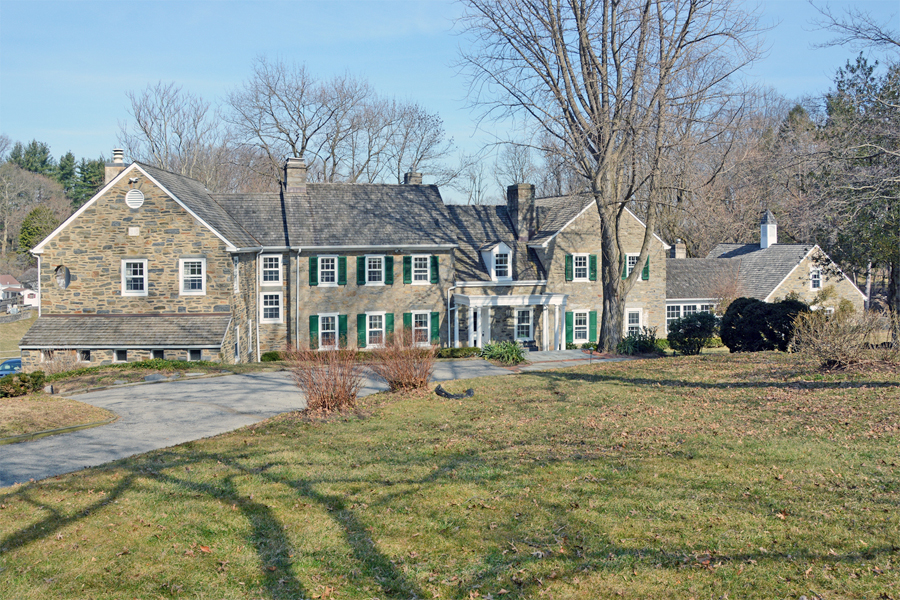 "Henry Grow Jr. was born in the Philadelphia suburbs to Henry Grow Sr. and Mary Righter Grow. Henry Grow, Jr. was the seventh and youngest child in his family with five girls and two boys. Henry Grow grew up in the 1400 block of Flat Rock Road in Narberth (Penn Valley), Pennsylvania, which later became known as Fairview Summit Farm. This area is in suburban Philadelphia (around 10 miles away from the new LDS Temple). Henry Grow's father, Henry Grow Sr., spearheaded the construction of the Flat Rock Bridge across the Schuylkill River connecting Flat Rock Road in Lower Merion (Montgomery County, Pennsylvania) with Domino Lane in Manayunk (Philadelphia County). Henry Jr. 'grew up on both the farm and around the Flat Rock Hotel, which was very near the railroad. Henry's interest was in things other than farming. He moved to nearby Norristown, Pennsylvania and became an apprentice for the railroad. He became skillful in the design of bridges and the attendant use of carpentry while an apprentice.'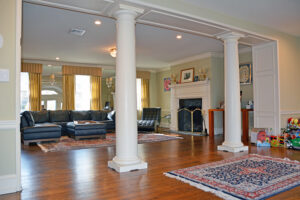 Henry Grow Jr. was the architect and engineer who served as a pioneer builder of The Church of Jesus Christ of Latter-day Saints. He learned bridge building techniques from his family, and eventually became Superintendent of all bridge construction for the Philadelphia, Germantown and Norristown Rail Road Company before traveling out West. Initially, Henry went to Nauvoo, Illinois where he worked on the Nauvoo Temple, and then he moved to Salt Lake City where he served as the Superintendent of Temple Block (Square) and designed and built many significant buildings, including the Salt Lake City Tabernacle for Brigham Young."
"According to Frank Esshom's 'Pioneers and Prominent Men of Utah,' Henry Grow Jr. was described as follows: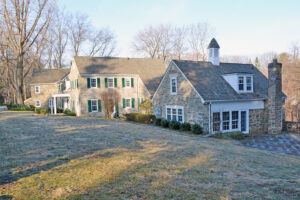 'Served as bishop of 19th ward, Salt Lake City. Prominent architect and builder. Among the buildings he erected in Salt Lake City were Social Hall, Mormon Tabernacle 1865-1867, Salt Lake Theater, Z. C. M. I. 1868, Assembly Hall 1877; also built first suspension bridge in Utah, 1853, across Ogden river; the first sugar factory in Utah, 1854, at Sugar House; built several saw mills for President [Brigham] Young in 1855; the first woolen mills, 1859; the first suspension bridges over the Jordan and Weber rivers, 1861; and completed the New Deseret Paper Mills, the first in Utah, in 1883. Missionary to Pennsylvania 1876. City Councilman Salt Lake City 1870-76. Played in the first martial band in Salt Lake City. Died Nov. 4, 1891.'"
Map and Directions
Because of privacy concerns, only the general area of the Henry Grow boyhood home is given. The exact address can lead to many visitors disrupting the lifestyle and privacy of the home owners and neighbors.
Ownership Status
The boyhood home of Henry Grow is privately owned and not open for tours. Interested persons are requested not to enter the property and/or disturb the homeowners.
Photos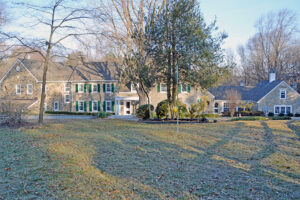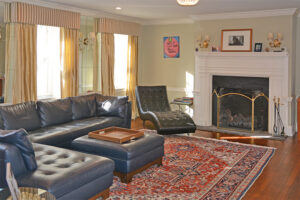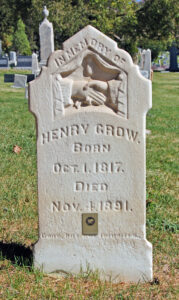 Articles & Resources
Resources
Jonathan Bari, https://www.theconstitutional.com/sites/drupal.theconstitutional.com/files/HenryGrowJr-TimelineforPosting2010-27-161.pdf