Hyde Park Chapel, London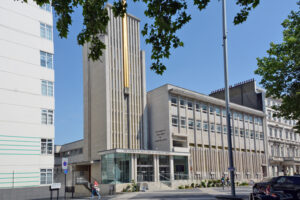 In 1954, Clifton Kerr, president of the British Mission, received directions from President David O. McKay to find property for a chapel in the center of London. The Church bought land on a site that had been bombed during World War II and not restored. This property for the Hyde Park building was acquired when not a single member lived within a seven-mile radius. The structure was originally dedicated by President David O. McKay in 1961. After being refurbished, it was rededicated by President Gordon B. Hinckley 34 years later.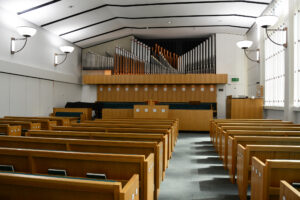 Because of its location and history, the Hyde Park chapel is regarded as one of the most well-known meetinghouses in the Church. The diversity of its members comes the many who flock to London from all over the world.
The structure is presently a multi-use facility, serving as a chapel, family history center, and a visitors' center. The building houses two wards and a branch. This complex is also the center for the London England Hyde Park Stake, comprising seven wards and 2,000 members from 115 countries.
The facility was again refurbished and rededicated in 2012.
Map and Directions
The address of the Hyde Park Chapel is:
64-68 Princes Gate
Exhibition Road, South Kensington, London SW7 2PA
Ownership Status
The Hyde Park Chapel is a multi-use facility owned and maintained by The Church of Jesus Christ of Latter-day Saints. Its various uses include that of a visitors' center. It is open daily from 9:00 am to 9:00 pm. There is no charge to visit the inside of the building.
Photos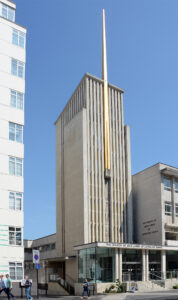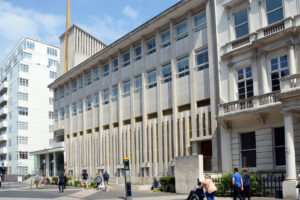 Articles & Resources
Resources
https://www.churchofjesuschrist.org/locations/hyde-park-chapel?lang=eng
https://newsroom.churchofjesuschrist.org/article/london's-historic-hyde-park-chapel-inspires-hearts