Wyandot Mission Church, Upper Sandusky, Ohio
In section 32 of the Doctrine and Covenants, four missionaries were called to labor in the wilderness among the Lamanites: Parley P. Pratt, Oliver Cowdery, Peter Whitmer Jr. and Ziba Peterson. Frederick G. Williams joined the group at Kirtland, Ohio. According to Parley P. Pratt, he and the missionaries stopped in "Sandusky, in the western part of Ohio. Here resided a tribe, or nation of Indians, called Wyandots, on whom we called and with whom we spent several days."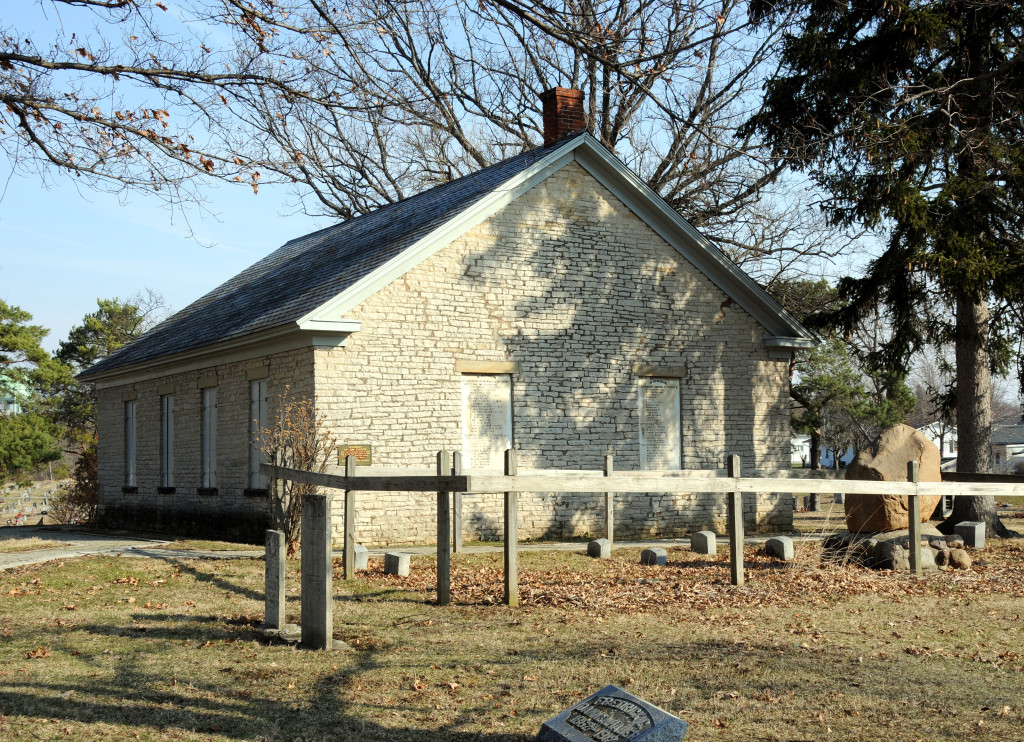 The structure seen here served the Wyandot Tribe. Built in 1816, it was the first Methodist Mission in America and would have been standing when the missionaries to the Lamanites spent several days in the area. According to historian Karl Anderson, Parley and his associates would have undoubtedly spent time in this mission church. The site is located in present-day Upper Sandusky, Ohio. The church, which is sometimes referred to as a fort, was used by the Wyandot Tribe until 1843. After falling into disrepair, it was restored in 1889 and still stands.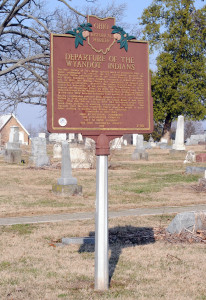 Map & Directions
The Wyandot Mission Church is located in the town of Upper Sandusky, Ohio, about 22 miles south of Tiffin. Drive to a cemetery found at the northeast corner of Church and 5th Streets. The old mission church is situated at the east end of the cemetery. It is easiest to enter by turning north from Church Street on the second cemetery road east of 5th Street. The gps coordinates are: 40°50'10.36″ N; 83°16'41.64″ W.
Photos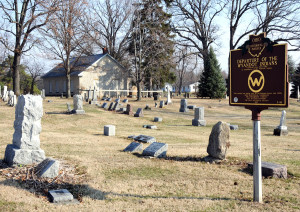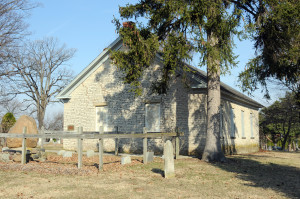 Articles & Resources
Resources
Parley P. Pratt, Autobiography of Parley P. Pratt, 39.
Keith W. Perkins and Donald Q. Cannon, in LaMar C. Berrett, Sacred Places Vol. 3, 74.