Painted Rock Petroglyph Site, Maricopa County, AZ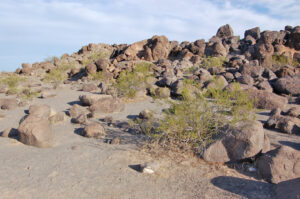 In late December 1846, the Mormon Battalion continued westward in southern Arizona. The company passed by an ancient archaeological site where they viewed hundreds of symbolic and artistic rock etchings, or "petroglyphs." These etchings were produced centuries ago by prehistoric people. The Battalion arrived at Painted Rocks, as it is referred to, on December 29, 1846. The weather was cold. They saw "huge rocks covered with pictures of men, animals, birds and snakes" as noted by Norma Baldwin Ricketts. Moreover, she reports that battalion passed a coal black rock bluff and trudged through sand, rocks, and hills and that they camped in a river bottom among brambly willows and cottonwoods. Battalion member William Coray described the route they followed simply as "a very rough road." Because of the poor road conditions, orders were given that no private possessions were to be transported in the wagons.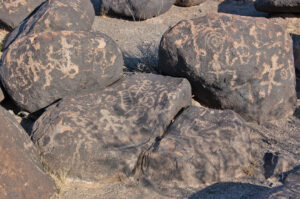 Known today as Painted Rock Petroglyph Site, this fascinating place is located near the town of Theba in Maricopa County about 90 miles southwest of Phoenix. Numerous petroglyphs can still be easily seen. Painted Rock Petroglyph Site is a park with interpretive walks with a number of interpretive panels to assist visitors. There is also an improved campground. It was placed on the National Register of Historic Places in 1977 and is operated and maintained by the Bureau of Land Management.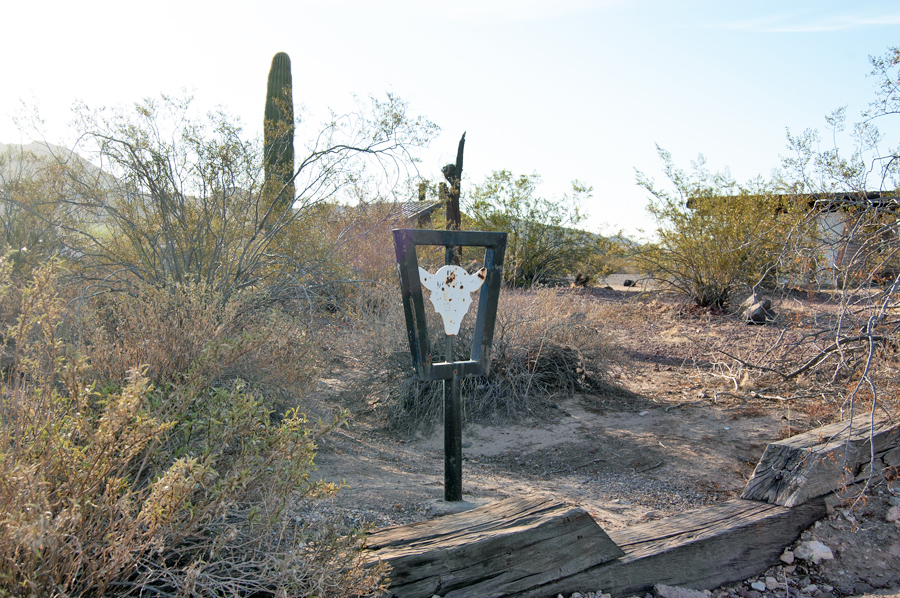 Map and Directions
The street address of Painted Rock Petroglyph Site is: 46101 Rocky Point Road, Gila Bend, AZ 85337.
According to the website, https://www.blm.gov/visit/painted-rock-petroglyph-campground:
Exit Interstate 8 at Painted Rock Dam Road/Exit 102, about 12.5 miles west of Gila Bend. Travel north on Painted Rocks Dam Road 10.7 miles to Rocky Point Road. Painted Rocks Petroglyph Site is 0.6 miles west of Painted Rock Dam Road on Rocky Point Road.
Ownership Status
Painted Rock Petroglyph Site is owned and maintained by the United States Bureau of Land Management. It is open to the public, but at certain times during the year a seasonal fee is charged to those wishing to visit the site.
Photos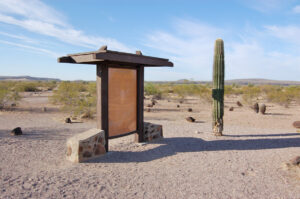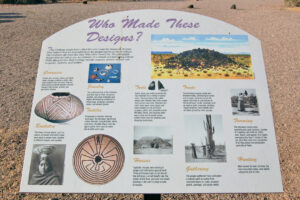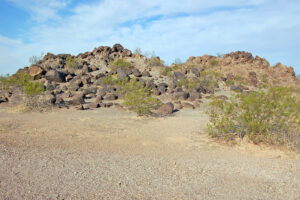 Articles & Resources
Articles and Resources
William Coray, cited in Norma Baldwin Ricketts, The Mormon Battalion: U. S. Army of the West, 1846-1848, 106.
David L. Bigler and Will Bagley, eds., Army of Israel: Mormon Battalion Narratives, 164.
Sherman L. Fleek, History May Be Searched in Vain: A Military History of the Mormon Battalion, 298.
https://www.blm.gov/visit/painted-rock-petroglyph-campground.