Sarah Granger Kimball House, Nauvoo, IL
Sarah Melissa Granger was born on December 29, 1818. She was one of eight children born to Oliver and Lydia Dibble Granger. The Granger family joined The Church of Jesus Christ of Latter-day Saints in the early days of the Restoration. Following her family's arrival in Nauvoo, Sarah met and fell in love with local landowner and prominent businessman, Hiram Kimball. The two married in 1840 and lived in the extant 1 1/2-story home seen above. Hiram was not a member of the Church until his baptism in 1843.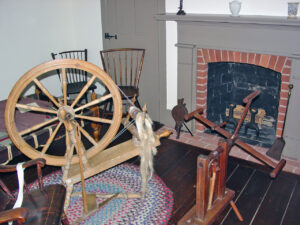 Sarah and Hiram comprised one of the relatively few Nauvoo families of some financial means. Sarah offered to furnish the material to make clothes for men laboring on the Nauvoo Temple if some of the other sisters would help her sew them. Meeting in Sarah's home, that group of charitable women organized a ladies' society complete with written bylaws. This group of sisters was later formally organized into the Nauvoo Female Relief Society, now Relief Society, by the Prophet Joseph Smith. He stated that "The Church was never perfectly organized until the women were thus organized."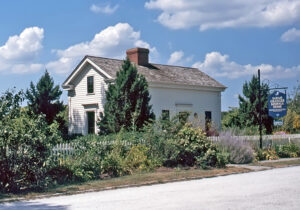 Sarah and her family moved west to Utah in 1851. Her husband, Hiram, was killed in 1863 when a steamship boiler exploded while he was traveling to his mission field, the Sandwich Islands (now Hawaii). Sarah served as president of the Fifteenth Ward Relief Society from 1857 until her passing in 1898. She also served on the Relief Society central (now general) board in various capacities. One writer said that Sarah possessed a "tall, commanding figure, a face of remarkable dignity and sincerity in expression. Her manner of speaking was original in its strength of reason, rare in its eloquence, precise and delicate in selection of words and tone of voice." Another writer characterized Sarah saying that "Confidence and self-assurance magnified her natural interests and abilities."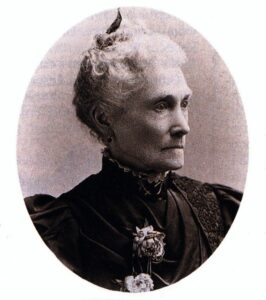 Map and Directions
From Main Street in Nauvoo, drive west on Young Street for about three blocks. Turn right where the road divides into the parking lot by the Kimball home.
Ownership Status
The Sarah Granger Kimball home in Nauvoo is owned and maintained by The Church of Jesus Christ of Latter-day Saints. Tours are available at no cost, both in person and virtually. For information, go to the website https://www.nauvoohistoricsites.org/buildings/sarah-kimball/
Photos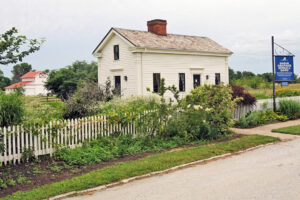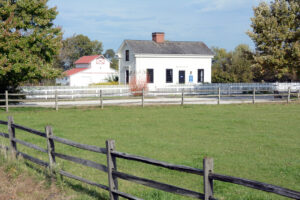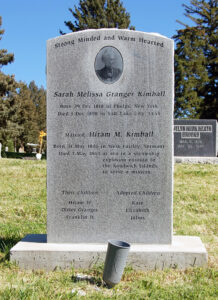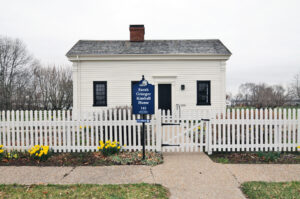 Articles & Resources
Resources
Virgina H. Pearce, in Richard E. Turley Jr. and Brittany A. Chapman, eds., Women of Faith in the Latter Days, Vol. 1, 1775-1820, 115-128.
Richard N. Holzapfel and T. Jeffery Cottle, Old Mormon Nauvoo, 1839-1846, 70-71.
Keith W. Perkins and Donald Q. Cannon, in LaMar C. Berrett, ed., Sacred Places Vol. 2, Ohio and Illinois, 114-115.