Mormon Trail Park, Bridgewater, Iowa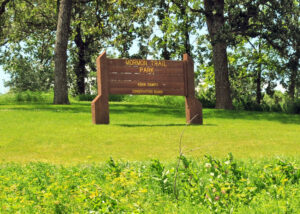 Near the town of Bridgewater, Adair County, Iowa is a lovely park named after pioneer travelers of The Church of Jesus Christ of Latter-day Saints who made their way past the area beginning in 1846. The 170-acre park is named Mormon Trail Park. Included in the park is Mormon Trail Lake where one can fish or swim along with facilities for picnics and camping. There is an National Park Service historical marker/panel in the park titled "The Iowa Prairie–How the Mormons Saw It."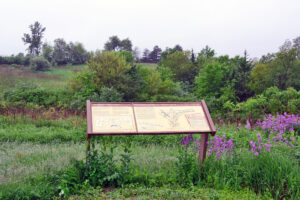 This panel gives insights into the entire Mormon Trail as well as the landscape and different types of vegetation the pioneers would have seen as they passed by with their wagons. Brigham Young's company passed by this site on June 5, 1846.
About a half mile from the park's lake is a site whereon surviving wagon ruts from the Mormon Pioneer Trail of that period can be seen. Such a site is rare in Iowa. Stanley B. Kimball wrote that his "study of the original General Land Office survey of Iowa indicates" that the ruts are authentic. These ruts are better seen when the vegetation is dormant rather than when it is vibrant and growing.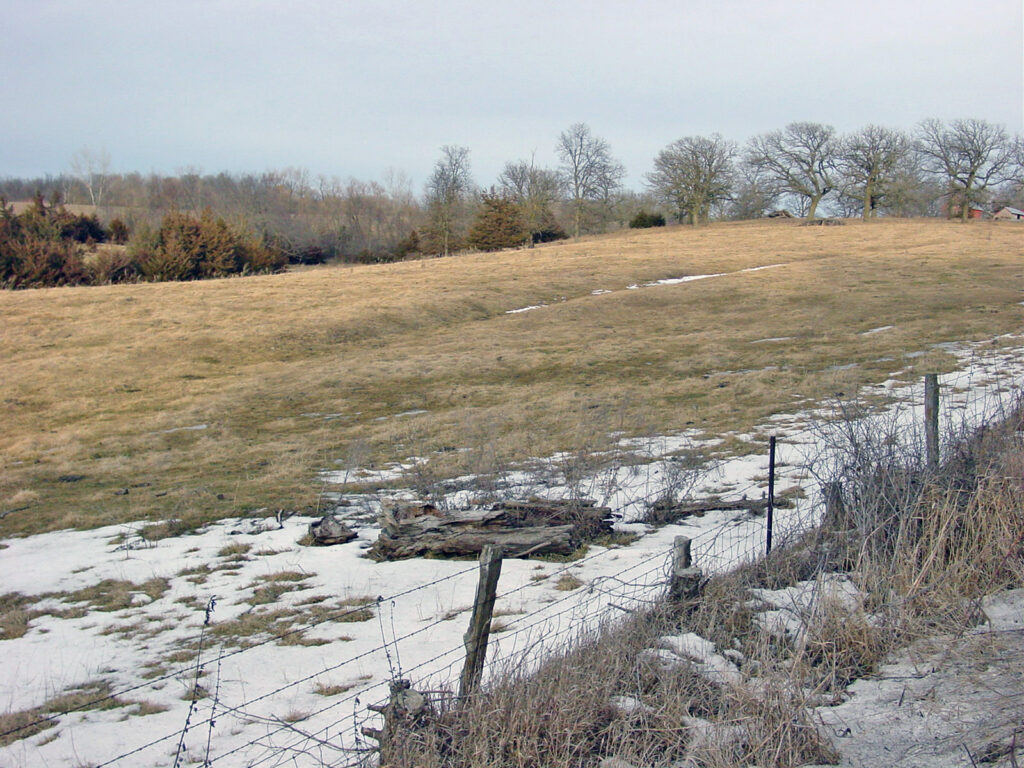 Map and Directions
The address of Mormon Trail Park is 2828 Delta Ave, Bridgewater, IA 50837.
Ownership Status
Mormon Trail Park is one of ten parks owned and maintained by the Adair County Conservation Board. The park is open year round, but camping and some other activities are seasonal and may have required fees.
Photos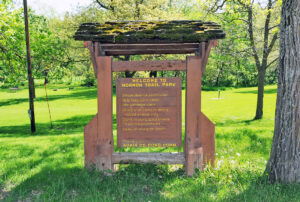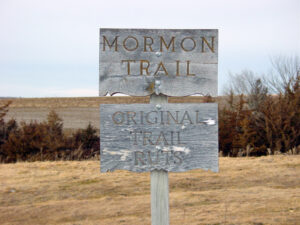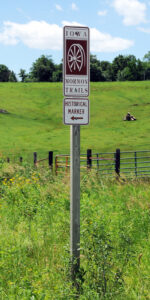 Articles & Resources
Sources
Stanley B. Kimball, Historic Sites and Markers Along the Mormon and Other Great Western Trails, 30.
William G. Hartley and A. Gary Anderson, in LaMar C. Berrett, ed., Sacred Places Vol. 5, 98-99.
https://www.mycountyparks.com/County/Adair.aspx