London England Temple
London England Temple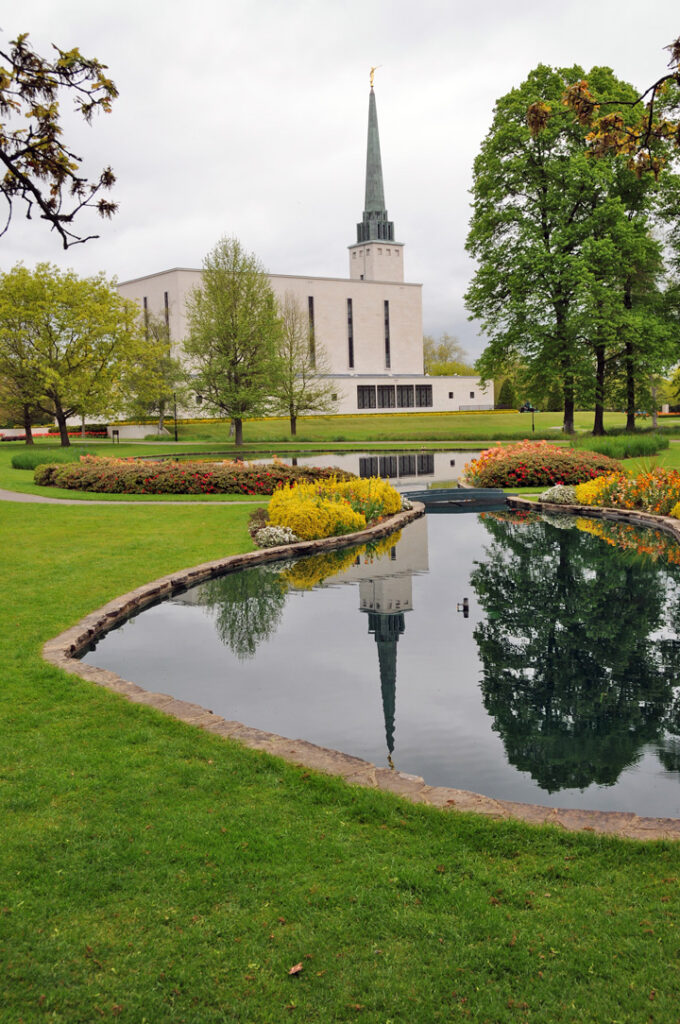 Originally known as the London Temple, the London England Temple of the Church of Jesus Christ of Latter-day Saints is situated about twenty-five miles south of London in the county of Surrey. It is just a few miles east of the London Gatwick Airport. It was the first LDS temple built in the United Kingdom and the second in Europe, following the temple in Bern, Switzerland. Dedications of the site and groundbreaking were offered by President David O. McKay in 1955. President McKay dedicated the temple itself on 7 September 1958. Following some extensive work decades later, the temple was rededicated on 18 October 1992 by President Gordon B. Hinckley. On the same site are additional structures that serve temple workers and patrons along with mission offices. A missionary training center was relocated to the Preston England Temple in Chorley, Lancashire. The Moroni statue seen in these views was placed on the spire using a helicopter in 2008, just a year before these images were taken.
The website https://churchofjesuschristtemples.org/london-england-temple/ shares the following insight in connection with this temple: "President David O. McKay, who took personal interest in every phase of development of the London England Temple, chose the exact location on the 32-acre site where it stands today.
He was particularly impressed with an ancient oak tree on site (at least 450 years old) and instructed that it be preserved. Workmen called the tree the "David O. McKay Oak" and attached a plaque in his honor. In his modesty, President McKay asked that his name be removed, but the name of tree persists out of esteem for this prophet of the Lord."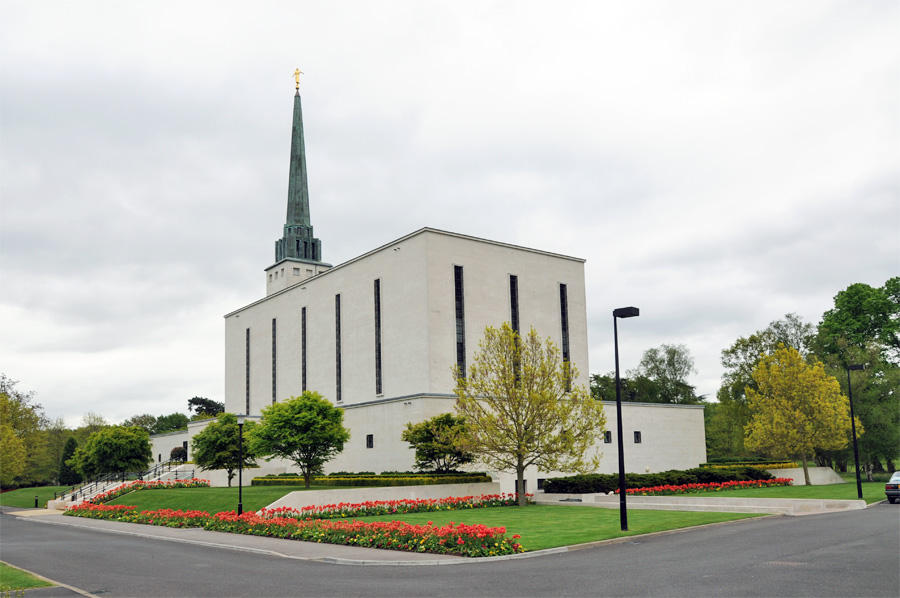 Map and Directions
The address of the London England Temple is W Park Rd, Newchapel, Lingfield RH7 6HW, UK.
Ownership Status
The London England Temple is operated and maintained by The Church of Jesus Christ of Latter-day Saints. The grounds are open to all during daylight hours but, as an operating temple, one must have a temple recommend (from ecclesiastical leaders) to enter and participate in temple services.
Photos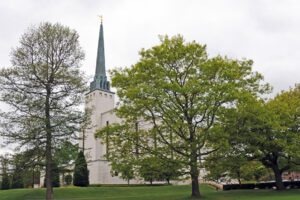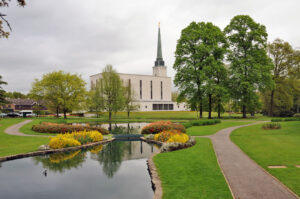 Articles & Resources
Resources
https://www.churchofjesuschrist.org/temples/details/london-england-temple?lang=eng
https://churchofjesuschristtemples.org/london-england-temple/