Wyoming, Otoe County, Nebraska
For the years 1864-1866, immigrants coming from Europe would travel from the east coast by rail while others went up the Mississippi and Missouri Rivers by boat. The travelers would begin their overland trip at an outfitting station in eastern Nebraska known as Wyoming or "Old Wyoming." Wagons from the Utah Territory would meet these travelers on the west bank of the Missouri River and load their possessions for the trip to Utah.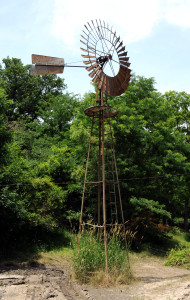 With poor communication, the need for hundreds of wagons, oxen, and supplies amidst the Civil War, the logistical challenges were great. Following the three seasons that the site of Wyoming was utilized, changing circumstances required a different method of getting the Saints west. In particular, the completion of the transcontinental railroad eventually led to the end of travel by covered wagon.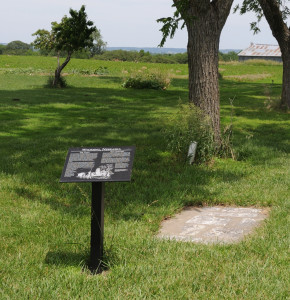 Today, the site of Wyoming, Nebraska is a privately owned farm. However, there are still some faint reminders of the days when the Saints were passing through on their way to Zion. In particular, there is a historical marker on the front lawn of the farm home giving insights to this little known period of Church history. An old windmill still shows the name "Wyoming" if one looks carefully.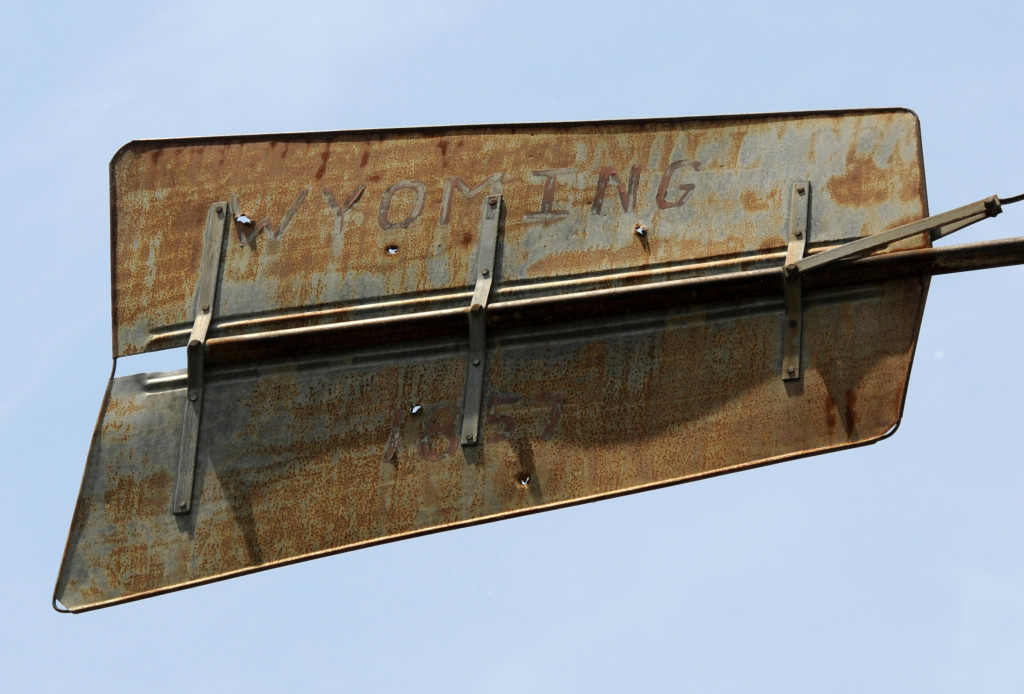 Map & Directions
The site that was once Wyoming, Nebraska can be reached by taking U.S. 75 south from Omaha for 44 miles or north from Nebraska City for 7 miles. Some maps show a Wyoming, Nebraska on the west side of highway 75. That is not the site. The turn off is 1.5 miles south of the Cass County line. Go east on that road which is County Road B2. After 1 mile there is a "Y" in the road. Take the left or north fork for .25 miles to the home on the east side of the road. The historical marker is located on that property. It will give further information. The gps coordinates of the home and sign are: 40°45'57.86″ N; 95°53'31.94″ W.
Ownership Status
The acreage that was once Wyoming, Nebraska is accessed by dirt roads that are public, but run between parcels of privately owned farmland. There is no problem driving on those roads as long as one stays on those roads and the privacy of landowners is respected.
Photos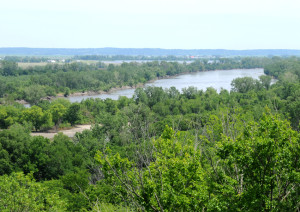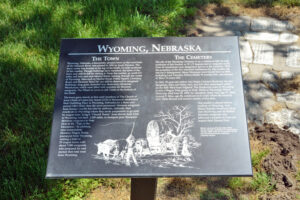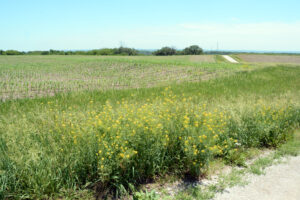 Articles & Resources
Sources
William G. Hartley and A. Gary Anderson, in LaMar C. Berrett, ed., Sacred Places, Vol. 5, 233-239.
Craig S. Smith, "Wyoming, Nebraska Territory: Joseph W. Young and the Mormon Emigration of 1864," BYU Studies, Vol. 39, No. 1, 2000, 30-51.