Printing Office Complex, Nauvoo, Illinois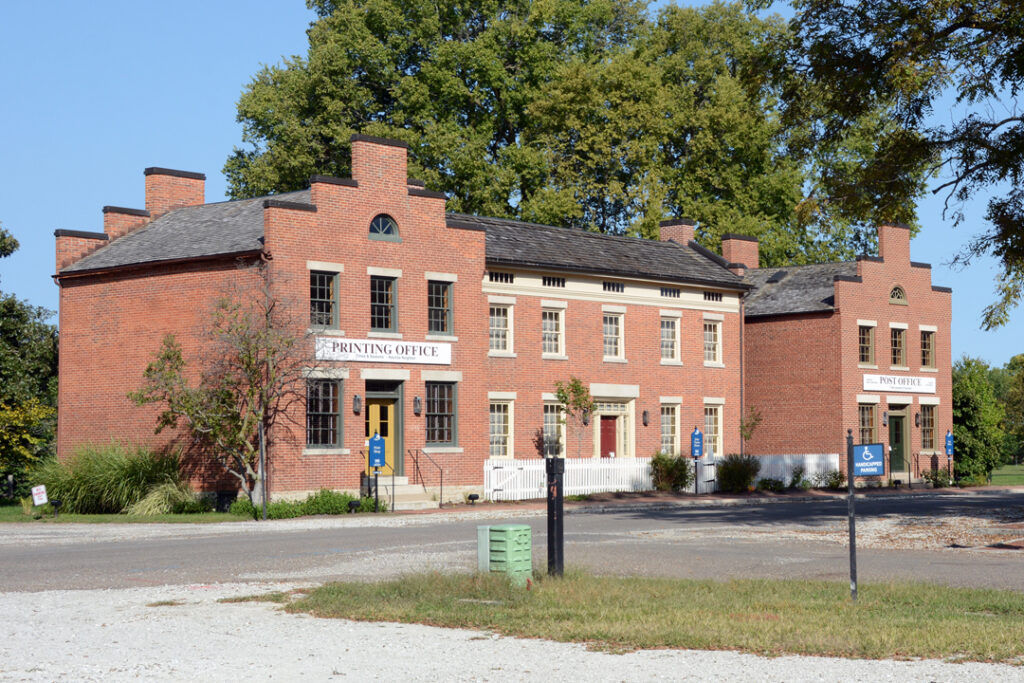 Upon completion of his mission to Great Britain in the summer of 1841, Elder John Taylor and his family established a home in Nauvoo near the house of Brigham Young. That first Taylor home was lost in a fire. A marker is now situated on the site where the home once stood. Following the service of some editors at several different sites, Elder John Taylor became editor of the Church's newspaper. It was published in a complex of three structures located at the northwest corner of the intersection of Main and Kimball Streets. Traditionally, it has been thought that the complex was once owned by James Ivins. The printing office occupied the building at the south end (left) of the three-building complex. John Taylor's home was in the center with the post office housed in the building on the north (far right).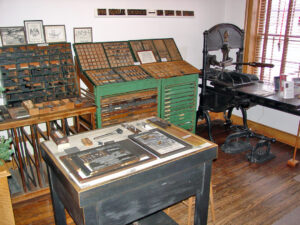 The printing office was sold to Joseph Smith in 1842 who then leased it to John Taylor and Wilford Woodruff in November of that year. Two editions of the Book of Mormon were published there along with other volumes of scripture, a hymnal, and three different newspapers. Meetings of the brethren were held there as well. In January 1844, John Taylor bought the building and later, at the insistence of Brigham Young, he moved his family into the home situated in the center of the complex. Elder Taylor operated the printing shop until operations were stopped in March 1846. Early photographs of the complex show all three buildings. Eventually the post office was torn down and rebuilt. The other two structures are original.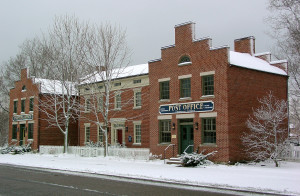 Map & Directions
The Printing Complex is located in the heart of old Nauvoo at the northwest corner of Kimball and Main Streets. The gps coordinates: 40°32'39.54″ N; 91°23'29.90″ W.
Ownership Status
The Printing Office Complex in Nauvoo is owned by The Church of Jesus Christ of Latter-day Saints. It is open for free tours seven days a week during traditional business hours.
Photos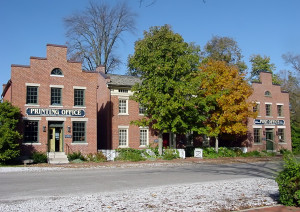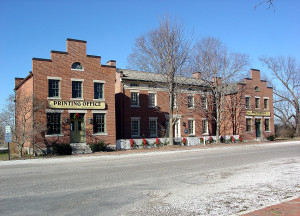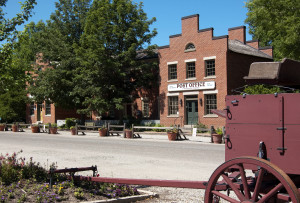 Articles & Resources
References
Keith W. Perkins and Donald Q. Cannon, in LaMar C. Berrett, ed., Sacred Places, Vol. 3, 152-153.
Richard N. Holzapfel and T. Jeffery Cottle, Old Mormon Nauvoo 1839-1846, 117-118.