West Lebanon, New Hampshire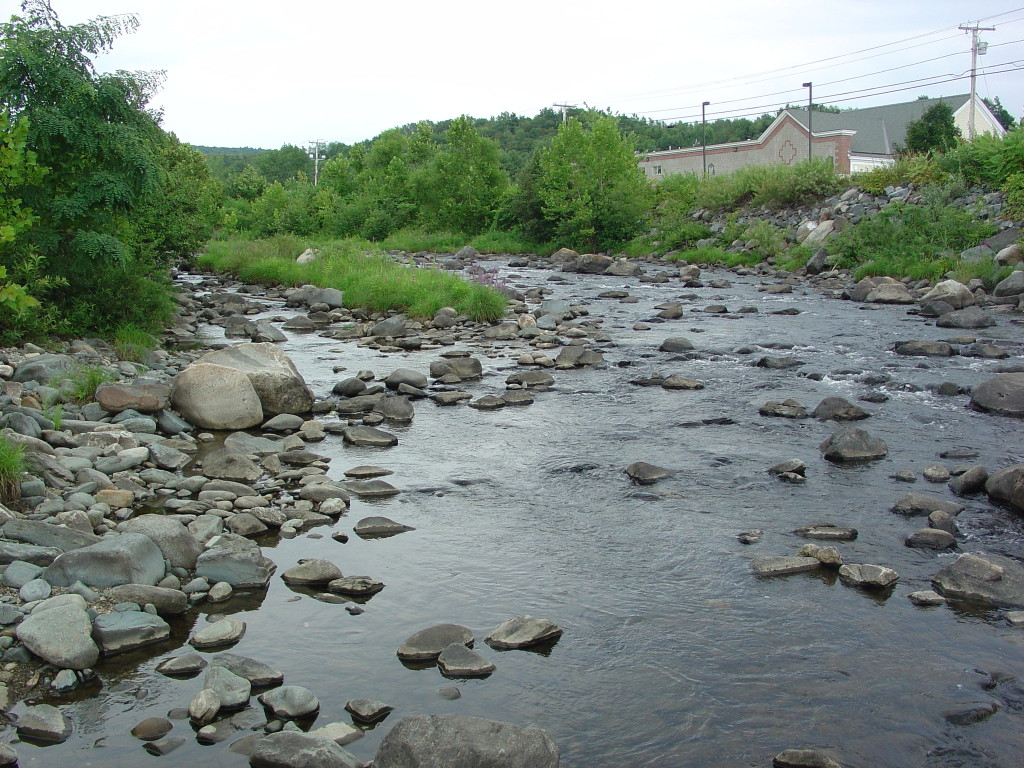 In 1811, when Joseph Smith was about 6 or 7 years old, he moved with his family to Lebanon, now West Lebanon, New Hampshire. The Smith family stayed there for about two years. Their rented home was situated close to the Mascoma River near the present-day intersection of Main and Benning Streets. The site is  just east of the Connecticut River separating New Hampshire from the state of Vermont. In 1812-1813, while the Smiths were living in West Lebanon, many people in the Connecticut River Valley were taken ill and a significant number of those died of Typhus Fever. Most in the Smith family were taken ill as well. Young Joseph suffered a number of puzzling and painful symptoms which subsequently morphed into an illness known as hematogenous osteomyelitis, a serious infection of the bone in his leg. Five miles away was Dr. Nathan Smith, founder of the Dartmouth Medical School at Hanover, NH. Dr. Smith was a recognized specialist, decades ahead of his time with regard to this particular ailment. He was able to save Joseph's leg that otherwise would have required amputation. That notwithstanding, young Joseph suffered greatly and required some three years to heal and walked with a limp the rest of his life.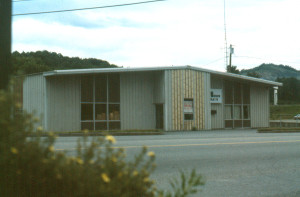 The rented home where the surgery and recovery took place no longer stands. It was torn down in 1967 and replaced by the business seen above. That structure was later torn down and replaced by a fast food business (red and white roof seen in the image below at the far right). The Mascoma River is seen in the foreground.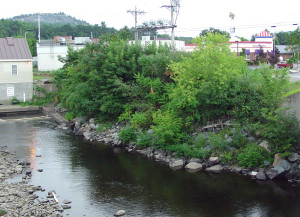 From West Lebanon, the Smiths moved to Norwich, Vermont, where they stayed during the years 1814-1816. Devastated financially because of medical bills, things got even worse for the Smiths because of three successive years of crop failure during that period.
Map & Directions
The site where the Smith rented home in West Lebanon, New Hampshire is located just east of the Connecticut River and just north of I-89 as it leaves New Hampshire and continues on to Vermont. From I-89, take exit 20 at West Lebanon and go north on highway 12A. Almost immediately will be the intersection of Main and Benning Streets. On the northeast corner of that intersection is a fast food restaurant (2016). That is the approximate site where the Smith home once stood. The gps coordinates are: 43°37'59" N; 72°19'04.75″ W.
Photos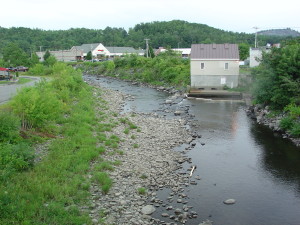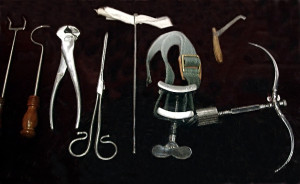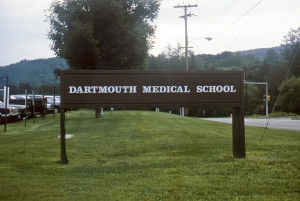 Articles & Resources
Sources
A. Gary Anderson, et al., in LaMar C. Berrett, ed., Sacred Places, Vol. 1, 69-73.
Lucy Mack Smith, in Scot Facer Proctor and Maurine Jensen Proctor, eds., The Revised and Enhanced History of Joseph Smith by His Mother, 72-77.