James and Nancy Smithies Home, Lancashire, England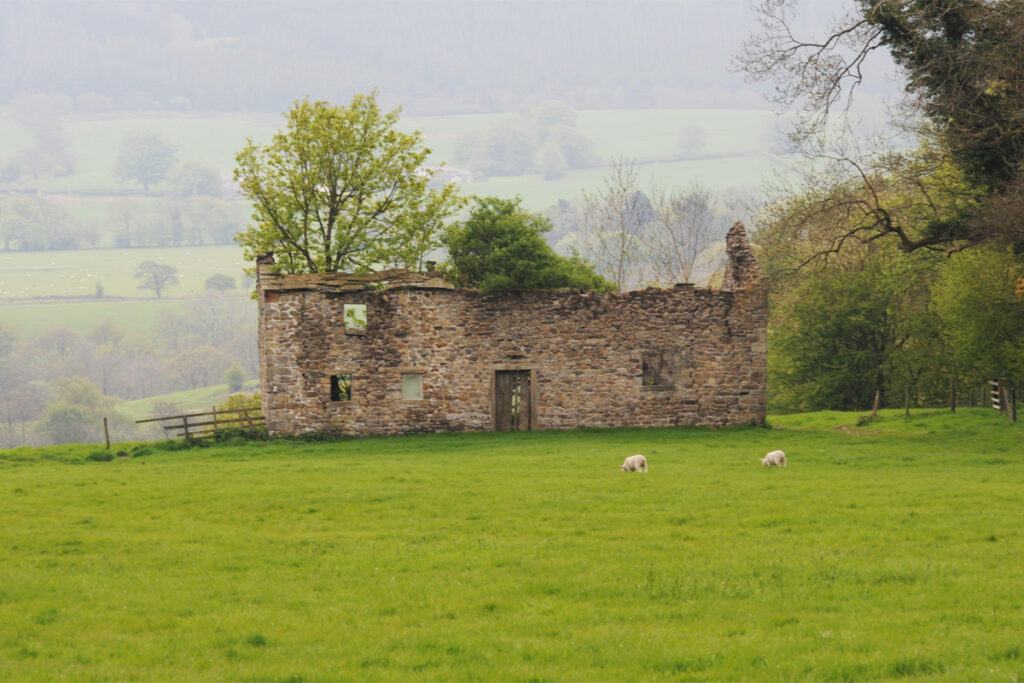 Near the village and civil parish in the Ribble Valley district of Bashall Eaves, Lancashire, England, are the remains of a home was once owned by James and Nancy Smithies. James and Nancy were two early converts to The Church of Jesus Christ of Latter-day Saints when the restored gospel was first preached in Great Britain beginning in the summer of 1837. The Smithies home became a center of religious activity for the Church in that area. Conferences, ordinations and confirmations took place there.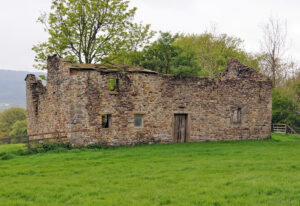 On one occasion, Elder Heber C. Kimball and his companion knocked on the door of the Smithies home at 2:00 in the morning looking for a place to stay. Shortly before, while crossing the frozen River Hodder in the dark, Elder Kimball felt the desire to pray and "give glory to God for we felt as though all heaven was pleased with what we had done that night." Brother Smithies was pleased to let the missionaries stay there.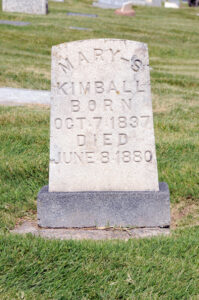 On another occasion, Elder Kimball was informed that Mary, the infant daughter of James and Nancy, was critically ill and not expected to live. The grieving parents debated whether or not to have her baptized in their former church so that she could be buried in the cemetery for "the saved" and not in the cemetery for those who had no chance of being saved. Elder Kimball gave the infant child a blessing, which was likely the first blessing of a child in Great Britain. Mary was healed, grew to adulthood and had a family. After passing away at age 42, she was buried next to her parents in the Salt Lake City Cemetery.
Map and Directions
Because that structure that was once the Smithies home is situated in the middle of private property, only the general area is given here. Visitors could not see the structure without invading the privacy of the owners. Specific directions to the site are withheld for that reason.

Ownership Status
The remains of the home that once belonged to James and Nancy Smithies are situated in the middle of a privately owned farm. Visitors are not to trespass by driving in and through the property. To do so would threaten crops, livestock, machinery and the general operations of the farm.
Photos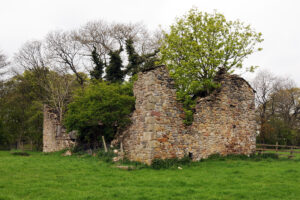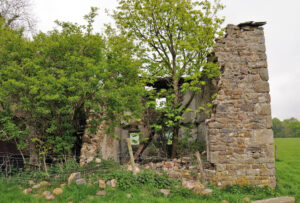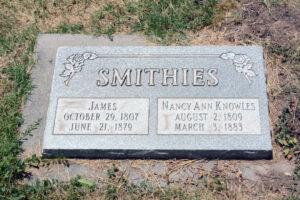 Articles & Resources
Resources
Kenneth R. Mays, Pioneer, 2010, Vol. 57, No. 3, 16-17, front cover.
James B. Allen, Ronald K. Esplin, David J. Whittaker, Men With A Mission, 1837-1841: The Quorum of the Twelve Apostles in the British Isles, 48.