Barnoldswick, Lancashire, England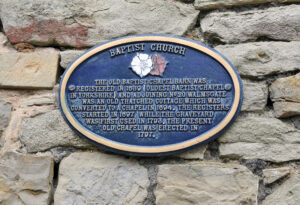 In early 1838 as their mission in Great Britain was drawing to a close, Elders Heber C. Kimball and Orson Hyde resolved to organize and strengthen branches of the Church they had already established. That left virtually no time to work in areas where the work had not yet been introduced. However, word came that they were wanted in Barnoldswick, Lancashire by many who wanted to hear their message. Elder Kimball recorded: "they seemed determined to take no denial, and plead with us with such earnestness, that we could not resist their entreaties and finally consented to go and preach once." When the missionaries arrived, they "found a large congregation already assembled in the Baptist chapel, anxiously waiting."
That chapel is still extant, but it is now a privately owned combination home and business. The minister, Reverend John Spooner, and those in attendance were enthralled by the message: "During the services the congregation was overjoyed, the tears ran down their cheeks, and the minister could not refrain from frequently clapping his hands together while in the meeting for joy." At the conclusion of the service, Elders Kimball and Hyde were invited to Reverend Spooner's house where he "kindly entertained them." The extant structure that housed Reverend Spooner and his family is presently known as the Newfield Edge House. It is located in Barnoldswick not far from the former Baptist chapel where the preaching took place.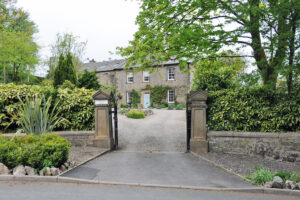 The missionaries engaged in conversation with the reverend and others until a very late hour. The following morning Elders Kimball and Hyde were asked to preach again. Many interested persons were ready to listen and even some of the factories had suspended operation to allow their workers to attend. Sadly, the missionaries had other commitments which required that they continue on their way.
Map and Directions
The former home of Reverend John Spooner where Elders Kimball and Hyde were kindly entertained is located on Moorgate Road in Barnoldswick. A sign on the front gate identifies it as Newfield Edge House.
Ownership Status
The Newfield Edge House is privately owned and not open for tours. It is the same with the former Baptist chapel a short distance away. The privacy of the owners should be respected.
Photos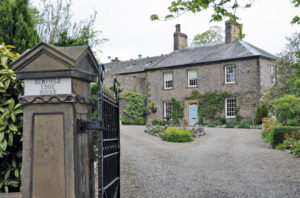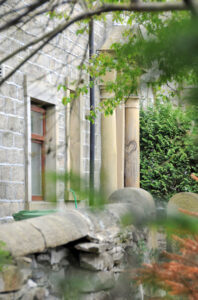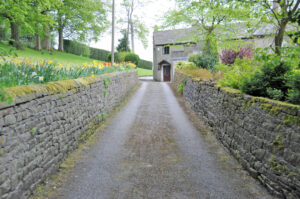 Articles & Resources
Resources
Heber C. Kimball, Journal of Heber C. Kimball: An Elder of The Church of Jesus Christ of Latter Day Saints. Giving an Account of His Mission to Great Britain, and the Commencement of the Work of the Lord in That Land, 1840, 32.