Palmyra, New York Temple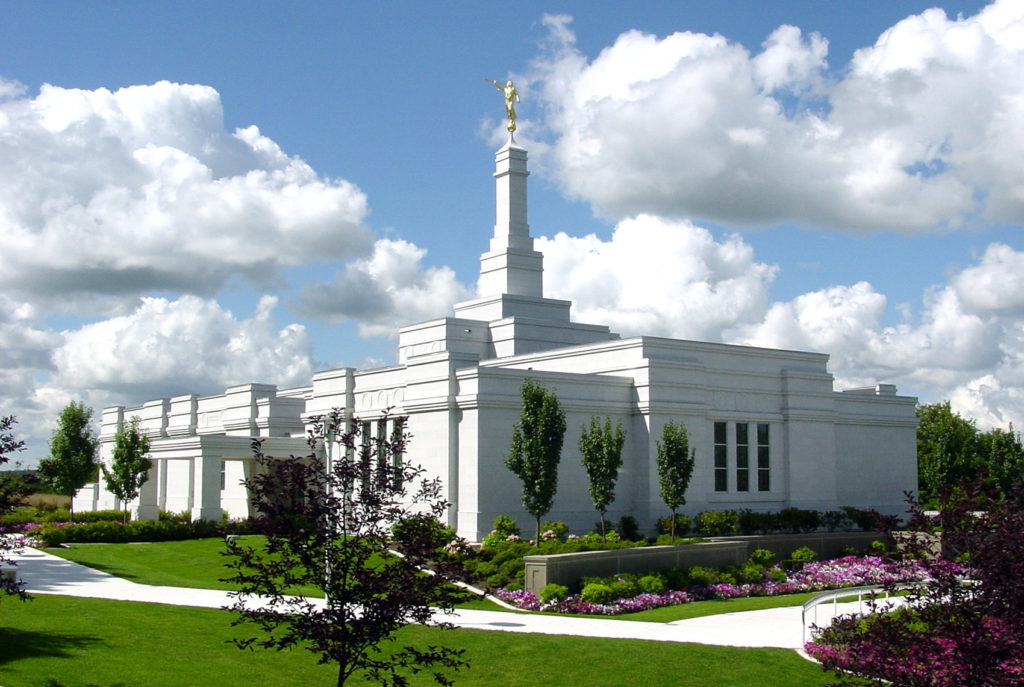 The Palmyra, New York Temple was the 100th announced and the 77th dedicated temple of the Church of Jesus Christ of Latter-day Saints. Situated on a hill immediately east of the path between the Smith log home and the Smith Manchester frame home, it overlooks the Sacred Grove. It was the first temple of the Church built in the state of New York. It was dedicated by President Gordon B. Hinckley on April 6, 2000, the 170th anniversary of the organization of the Church. Because of the high level of interest, the dedicatory services were broadcast through the Church's encrypted satellite system to some 1,300 sites throughout North America.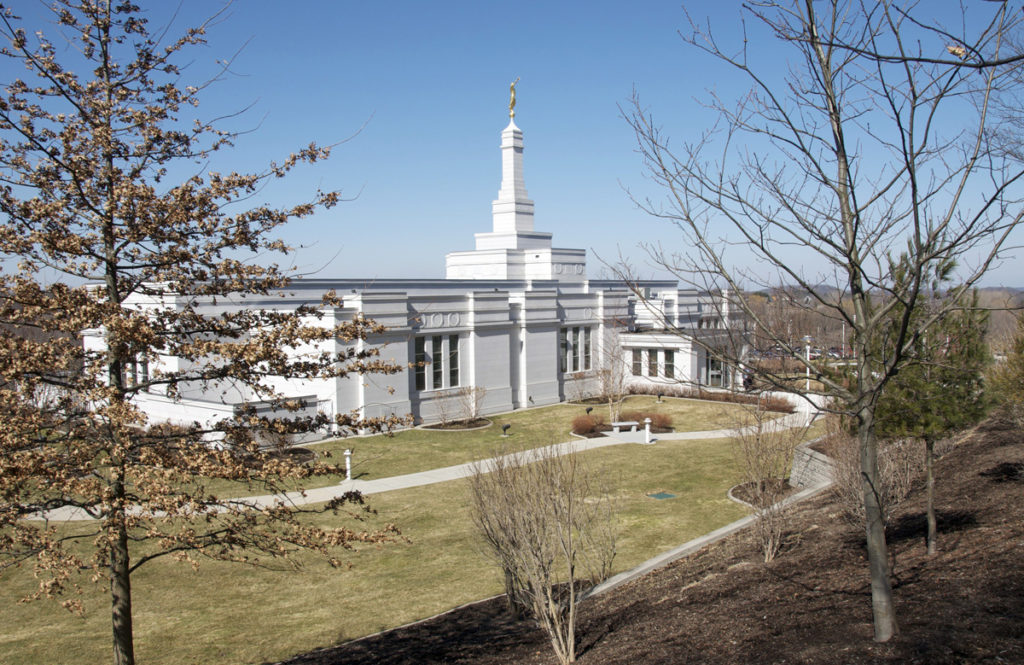 Along with Winter Quarters, Nebraska and Nauvoo, Illinois, the Palmyra, New York Temple is one of three temples built at sites of historical significance. It is listed on this sites registry because so many who come the Palmyra area want to make the temple part of their visit.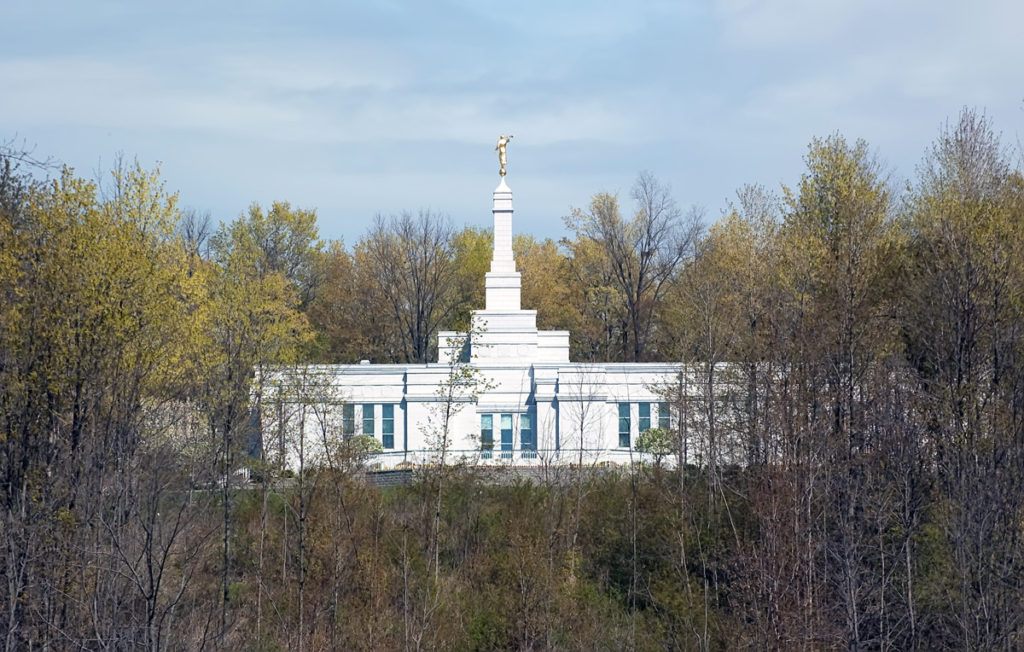 Map & Directions
The Palmyra Temple is located at 2720 Temple Road, Palmyra, New York. It is immediately south of the Palmyra Ward chapel, and east of the Sacred Grove and Smith farm with log and frame homes. The gps coordinates are: 43°02'27.29″ N; 77°14'17.23″ W.
Ownership Status
The Palmyra, New York Temple is owned and operated by The Church of Jesus Christ of Latter-day Saints. It is not open to the public and for Church members an ecclesiastical recommend is required for entrance.  At times, particularly in the summer tourist season, demand to use the temple exceeds available space.  When visiting it is best to call ahead for information.  The telephone number is 315-597-6001.
Photos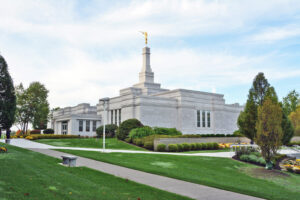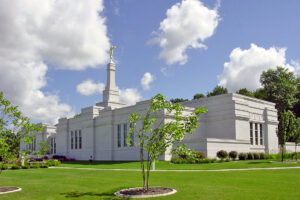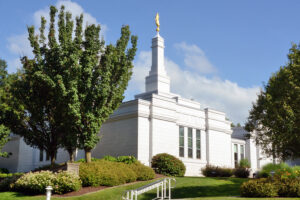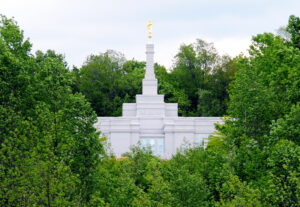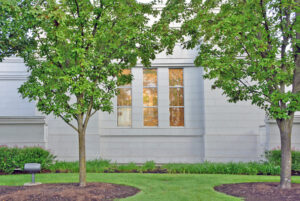 Articles & Resources
Sources
https://www.lds.org/church/temples/palmyra-new-york?lang=eng