Fort Osage, Jackson County, MO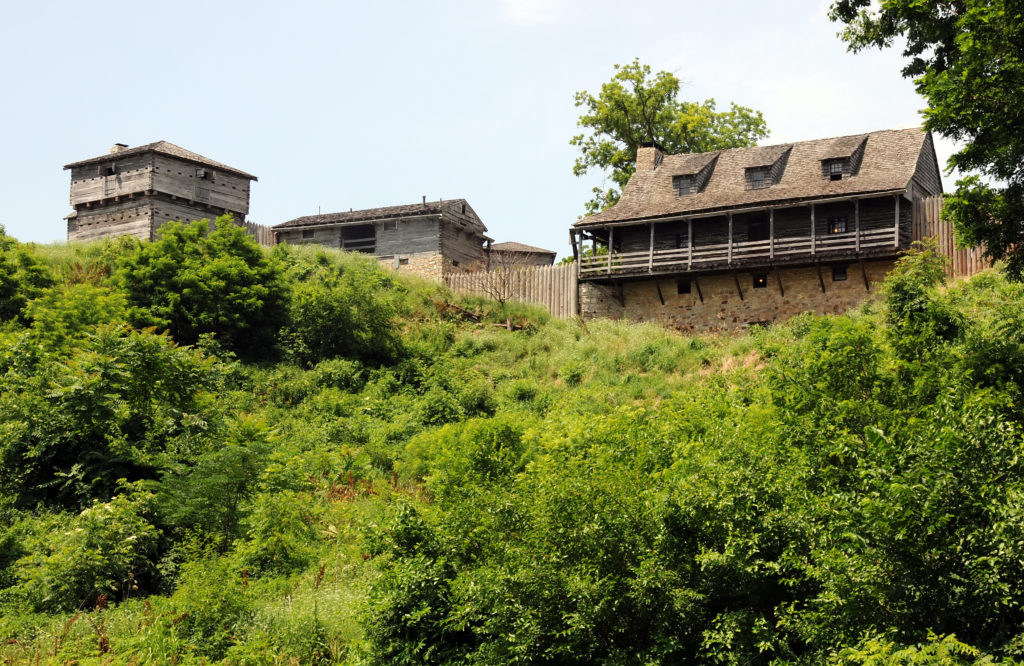 Fort Osage, Jackson County, Missouri was first built overlooking the Missouri River in 1808. The site was originally identified as a potential location for a fort by Lewis and Clark as they journeyed along the Missouri River through the newly acquired land of the Louisiana Purchase. Following the return of Lewis and Clark from their famous expedition, the fort was completed under the direction of William Clark. Its purpose was to provide and maintain a U. S. presence, signaling the intention of the United States to protect its territory. Moreover, Fort Osage was also utilized as a place of trade with the Osage Indians. Its formal existence and operation lasted for nineteen years.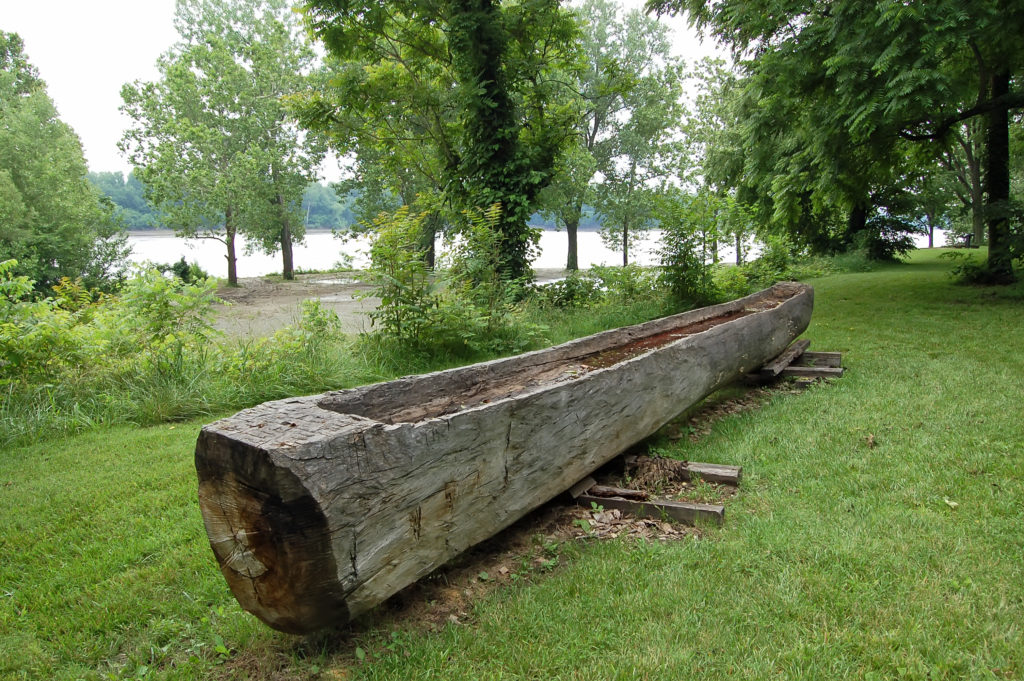 In the summer of 1831, the Prophet Joseph Smith traveled to Missouri for the first time. After concluding his business there, the Prophet and ten others began their journey back to Kirtland on August 9. The 800 mile trip home started on the Missouri River, the northern boundary of Jackson County. Students of Latter-day Saint history will be interested to know that the Prophet's group was able to acquire and utilize some canoes to float east with the current toward St. Louis.
On the first day of travel, the group of eleven traveled uneventfully until they arrived at Fort Osage, where they stopped for the night and had "an excellent wild turkey for supper." Fort Osage is a National Historic Landmark. The fort today is a reconstruction of the original fort from still-extant original plans.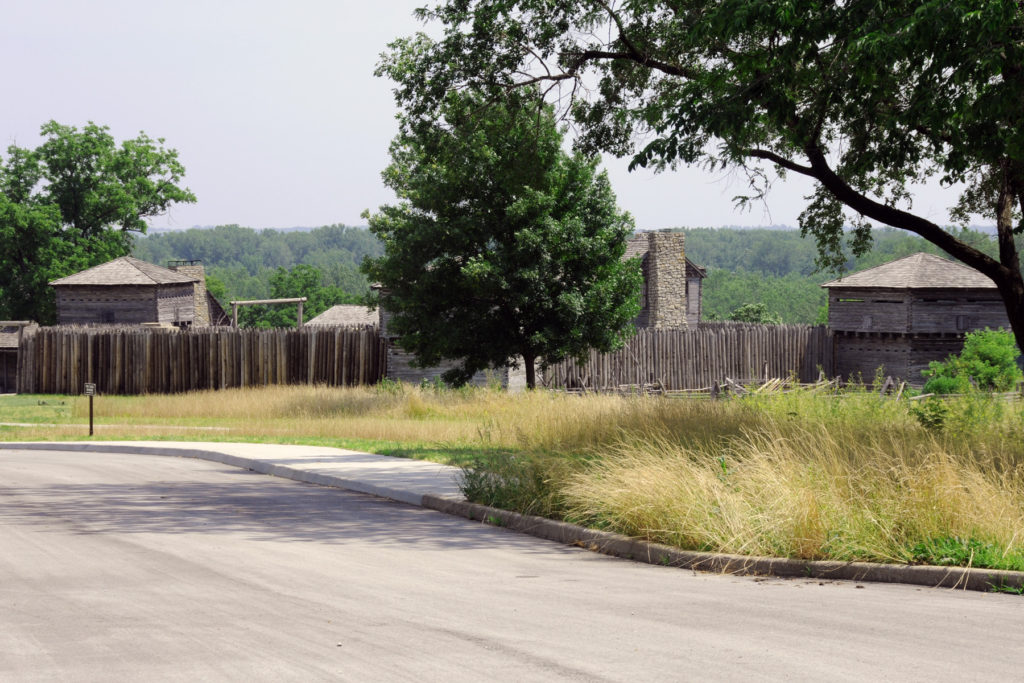 Map & Directions
The reconstructed Fort Osage is located about 17 miles east of Independence, Missouri near the town of Sibley. The gps coordinates of the entrance gate are: 39°11'10.95″ N; 94°11'36.65″ W. The street address is 107 Osage Street, Sibley, MO 64088. The telephone number is 816-650-3278.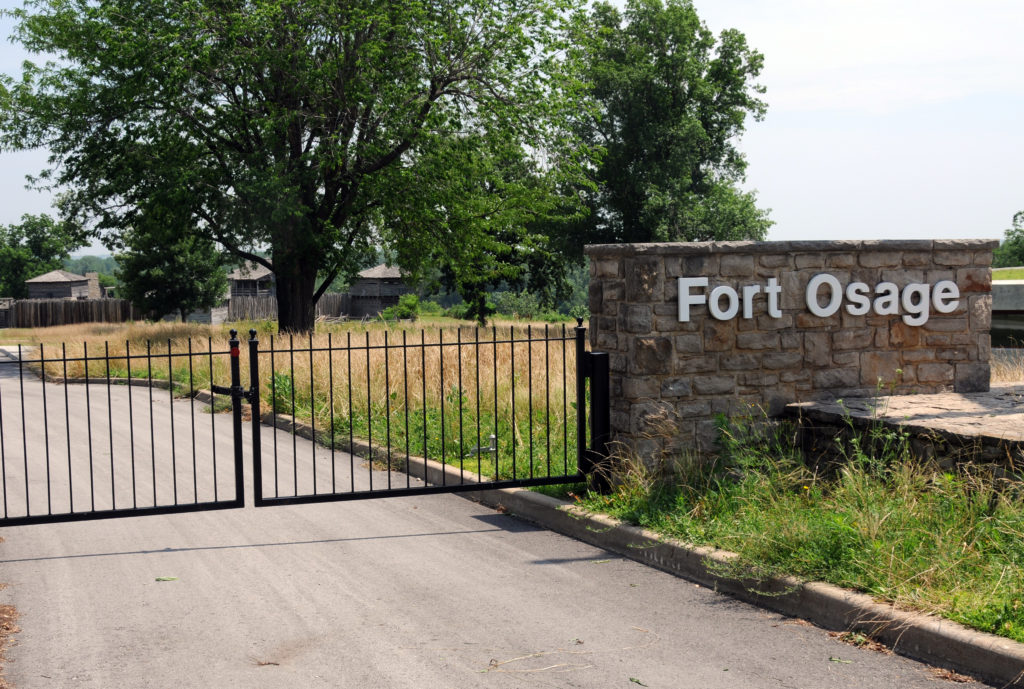 Ownership Status
Fort Osage is a National Historic Landmark owned and maintained by Jackson County Parks and Recreation. It is open to the public Tuesday – Sunday from 9:00 am to 4:30 pm year round. There is an entrance fee for visitors. Presently (2016), the fee is $8.00 for adults, $4.00 for seniors and youth, children under five are free.
Photos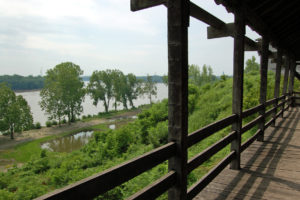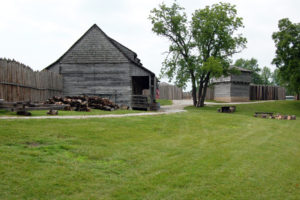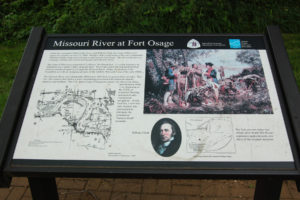 Articles & Resources
Sources
Max H Parkin, in LaMar Berrett, ed., Sacred Places, Vol. 4, 137-138.
Stephen E. Ambrose, Undaunted Courage, 457.
www.fortosagenhs.com