Chesterfield Historic Town Site, Chesterfield, Idaho, USA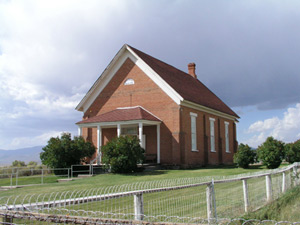 Chesterfield was first settled in 1879 by Chester Call, an LDS Bishop from Bountiful, Utah and Christian Nelson, his nephew. Church leaders from Utah, visiting in 1882, recommended a location for a townsite and directed laying out the town. Brother Call encouraged others from Utah to join him, and the community flourished until the mid-1920s.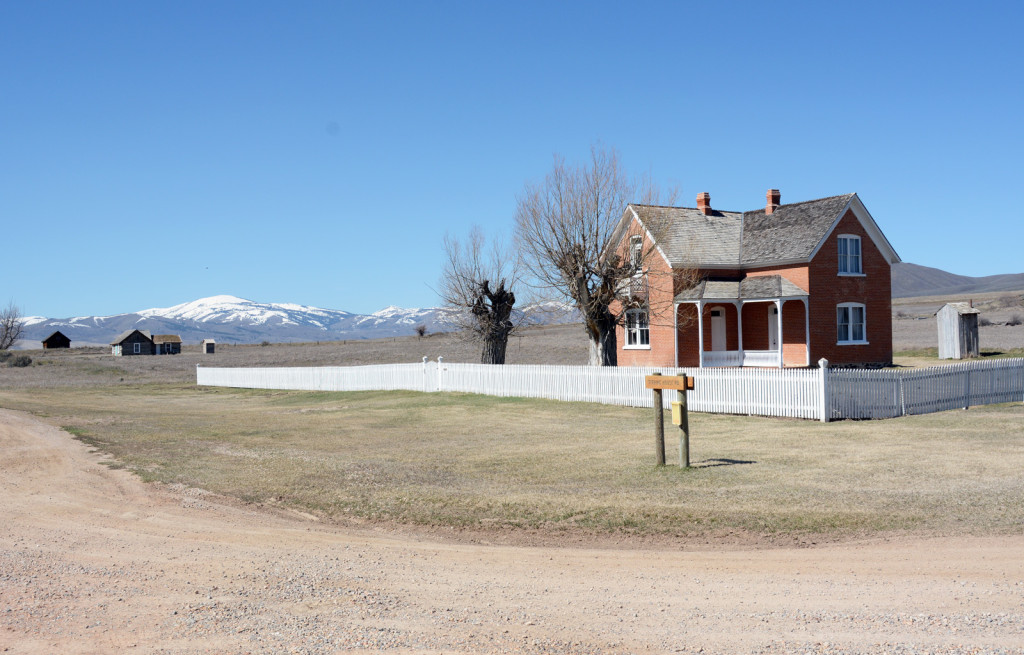 At its peak, it boasted a population of more than 400.1 Harsh, frontier conditions eventually caused the population of the settlement to dwindle to zero. However, it remains a largely untouched example of life in the 19th century.In the late 1970s, the nonprofit Chesterfield Foundation was formally organized to help restore and preserve the community. Through the efforts of the Chesterfield Foundation, many historic buildings have been preserved or restored, including the original LDS meetinghouse, the amusement hall, the tithing office, and the tithing granary. The meetinghouse has since been turned into a Daughters of Utah pioneers museum, containing many artifacts from the Oregon Trail.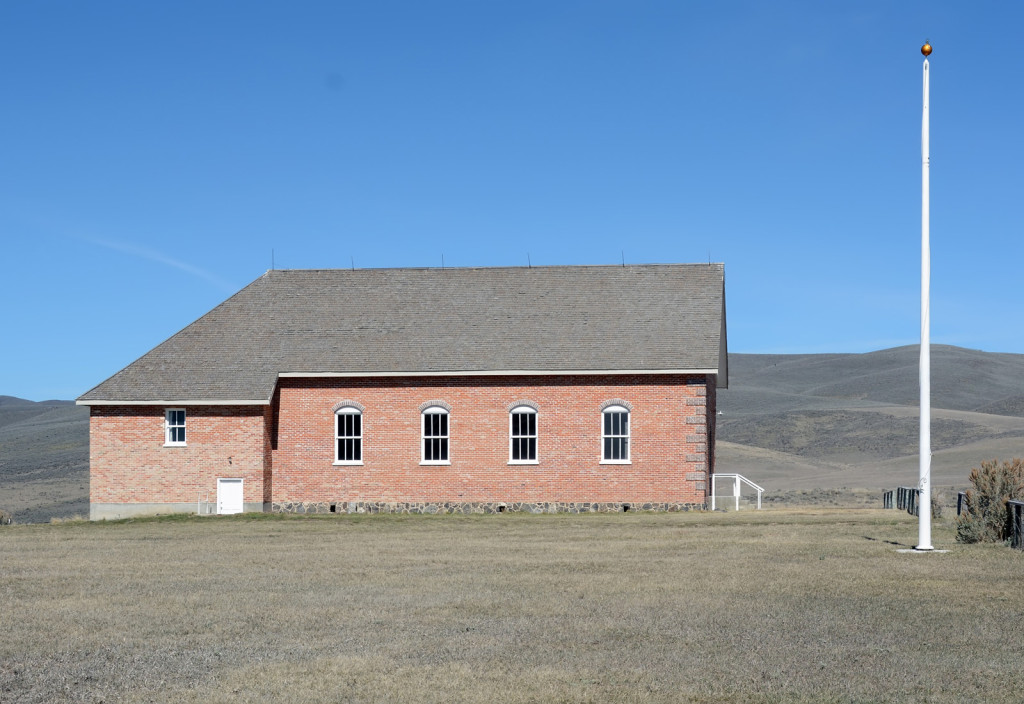 The community was listed on the National Register of Historic Places in 1980. The town site remains as one of the best preserved colonies among some 500 established by leaders of The Church of Jesus Christ of Latter-day Saints after their arrival in the Great Basin.
---
SOURCES
1 Craig Call, "Chesterfield," Idaho State Historical Society Reference Series, July 1972, No. 963.
Special thanks to Mr. Val Roberts for providing resources for the information presented here.
Map & Directions
Phone: (208) 648 -7177
(208) 648 -7124
Admission: Free
Photos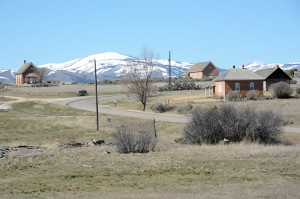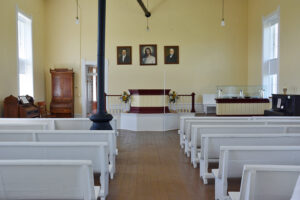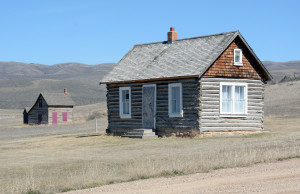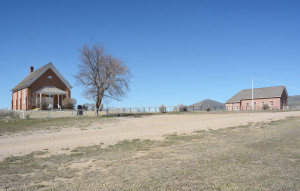 Articles & Resources
Additional Reading
Chesterfield Foundation Website
Craig Call, "Discovering Chesterfield," Sunstone, January/February 1981, Vol. 6, 23-26.
Craig Call, "Chesterfield,"
Idaho State Historical Society Reference Series, July 1972, No. 963.
"Chesterfield: Mormon Outpost in Idaho," Lavina Fielding Anderson, ed., (Bancroft, ID: Chesterfield Foundation, 1982).