Battle of the Bulls Site, Cochise County, Arizona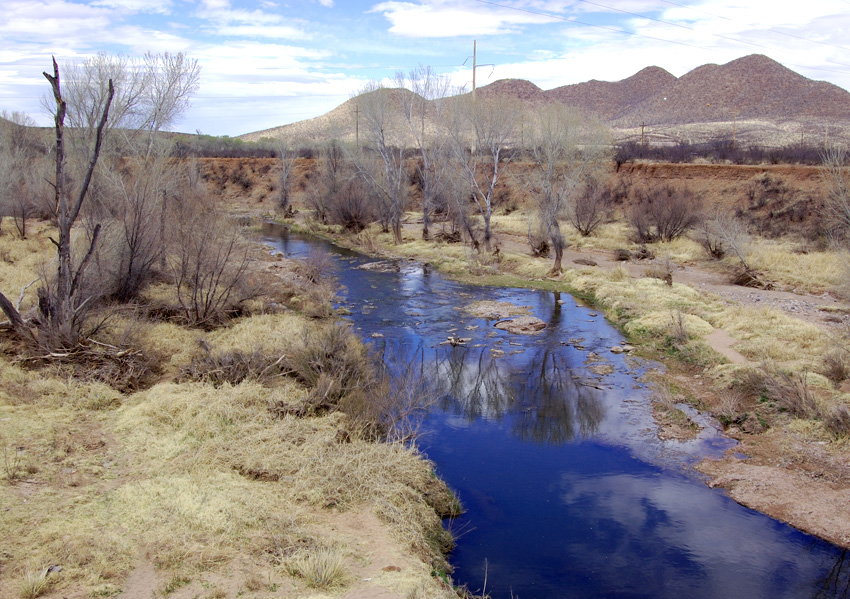 In December 1846 the Mormon Battalion followed the San Pedro River north from the U.S. border with Mexico in what is now Cochise County, Arizona. The change in the landscape provided water, firewood, and meat from numerous cattle roaming the area. On the 11th, the battalion had its only major "battle" of their journey when a number of wild bulls charged and a dusty, chaotic melee ensued. "The rampaging bulls charged on and on. There was great confusion and fear." At least three men of the battalion were injured, three mules were gored to death and some of the wagons had been overturned. At least nine of the bulls were killed by members of the battalion.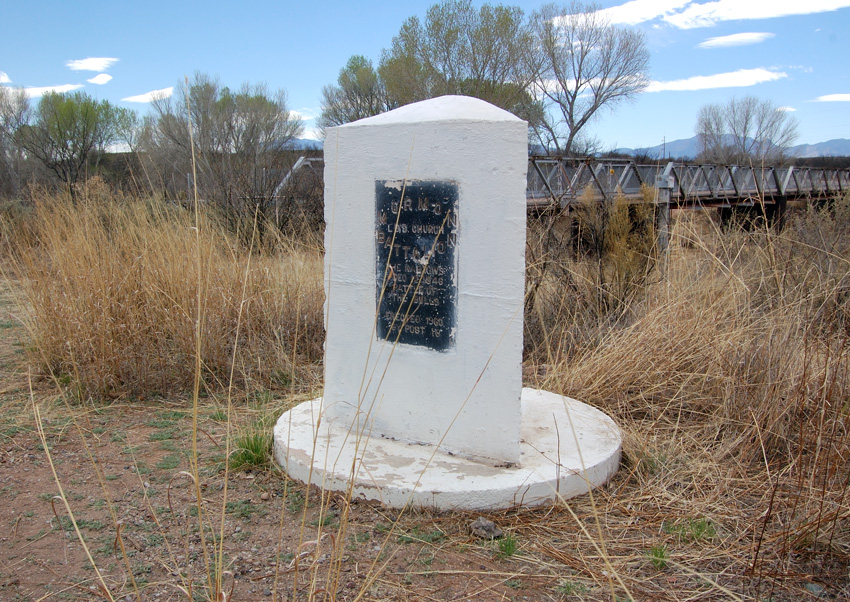 Reports do not state the reason for the attack with certainty. Following the excitement, the group traveled along the San Pedro for a short while and camped for the night. These images show the site where that event unfolded and a historical marker noting it.
Map & Directions
Stanley B. Kimball gives these directions: "From the town of Palominos, AZ, go north on the main road or Palominas Road for 4 miles to Hereford Road, then turn west for 4 miles and take a section-line road for 11 miles north to a tee intersection with a road from Sierra Vista [E. Charleston Road], turn right for 2.2 miles, cross the San Pedro River." The Battle of the Bulls marker is in a parking area on the east side of the river." Another way is to begin at the town of Tombstone and drive southwest on the E. Charleston Road for about ten miles to the San Pedro River. The gps coordinates are: 31°37'35.71″N; 110°10'25.25″ W.
Ownership Status
The site of the Battle of the Bulls as identified by the marker is open to the public. There is no charge to visit the site.
Photos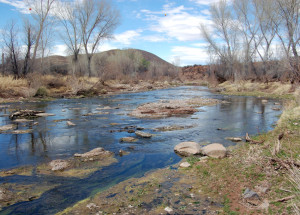 Articles & Resources
Resources
Michael N. Landon and Brandon J. Metcalf, The Remarkable Journey of the Mormon Battalion, 58.
Sherman L. Fleek, History May Be Searched in Vain: A Military History of the Mormon Battalion, 277.
Norman Baldwin Ricketts, The Mormon Battalion: U.S. Army of the West, 1846-1848, 94.
Stanley B. Kimball, Historic Sites and Markers Along the Mormon and Other Great Western Trails, 220-221.