Old Nauvoo Burial Grounds, Nauvoo, IL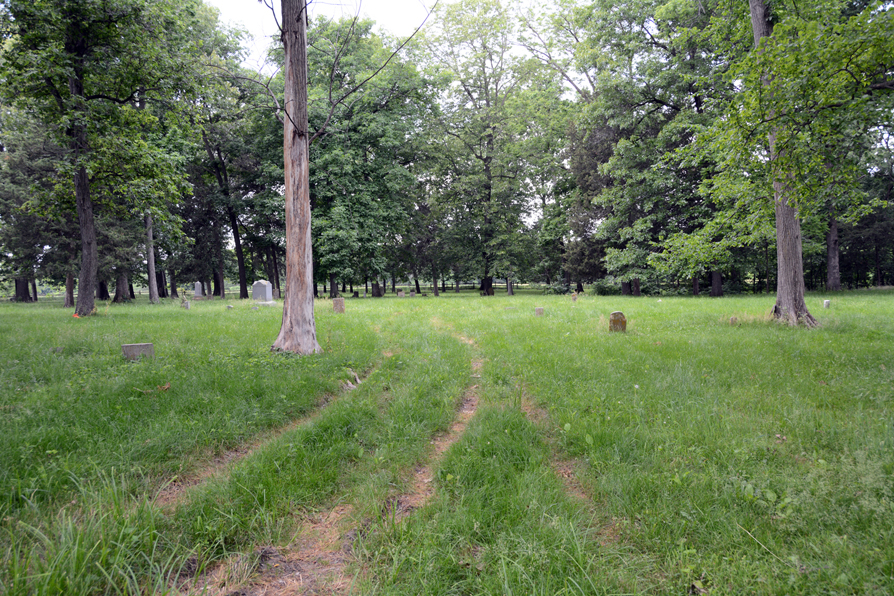 More than 2,000 people are believed to have died in Nauvoo between 1839 and 1846 and many of them are buried in the Old Nauvoo Burial Ground. This cemetery was established in 1842 and approximately 200 of the graves have been located with about 150 of those identified through legible headstones or other sources.1 One of the prominent individuals interred there is Bishop Edward Partridge, the first bishop in The Church of Jesus Christ of Latter-day Saints who passed away on May 27, 1840.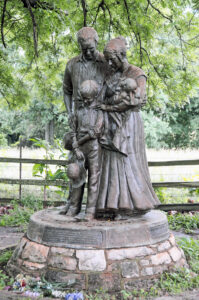 On the grounds is a monument sculpted by LDS artist Dee Jay Bawden. It states: "This memorial shows a pioneer family mourning the loss of a child they have just laid to rest. It honors valiant saints, who lived and died in Nauvoo, particularly during the 1839-1846 period. Many of those buried here are children." The monument also displays a quote from the Prophet Joseph Smith which reads, "The place where a man is buried is sacred to me."2
Since most of the graves cannot be identified, a kiosk was built  listing the names of those who died while residing at Nauvoo. That kiosk was destroyed by a weather event ca. 2020. The cemetery is located approximately two miles east of Nauvoo.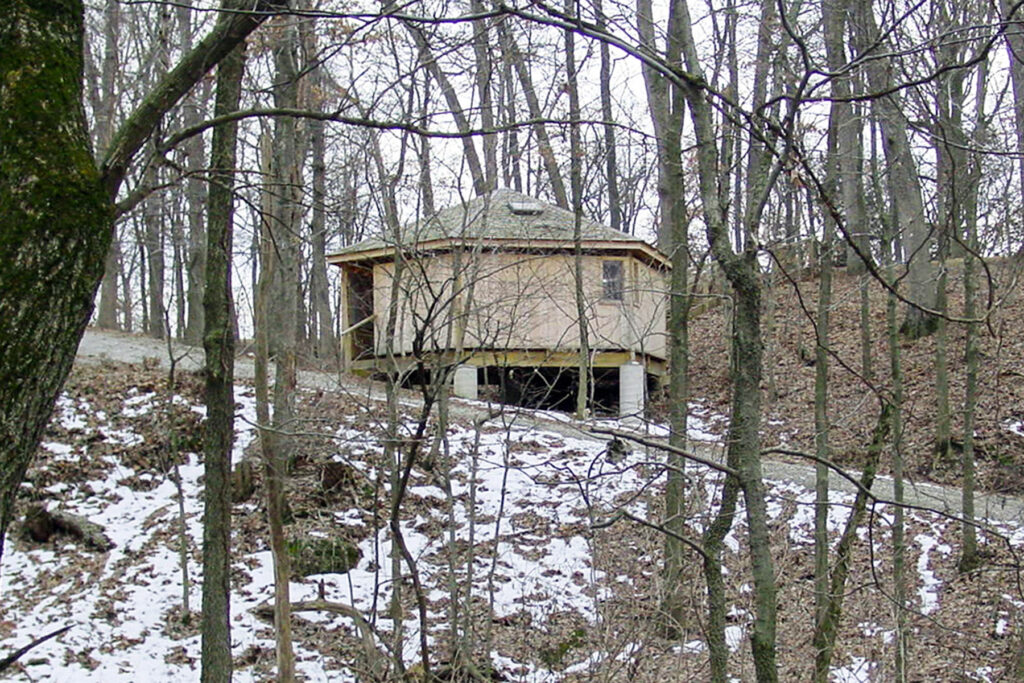 Ownership Status
The Church of Jesus Christ of Latter-day Saints acquired the Old Nauvoo Burial Grounds from the Reorganized Church of Jesus Christ of Latter Day Saints (now Community of Christ) in 1989 and has maintained the property to this day. It is open to the public during daylight hours. There is no fee to visit the site.
Map & Directions
Hours of Operation: Daylight to Dark
Admission: Free
Photos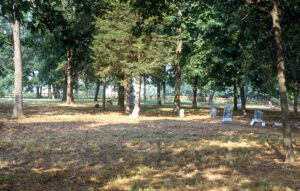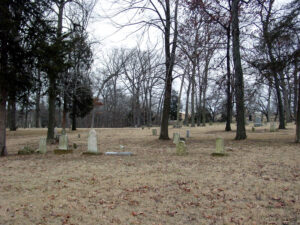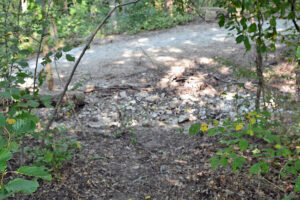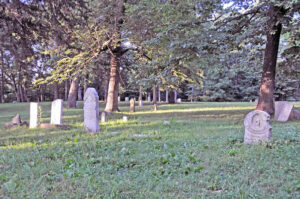 Articles & Resources
Resources
1 "Nauvoo Restoration Now Complete; 'Hallowed' Burial Ground Dedicated," LDS Church News, October 14, 1989.
2 Joseph Smith, History of The Church of Jesus Christ of Latter-day Saints, 7 vols., introduction and notes by B. H. Roberts (Salt Lake City: The Church of Jesus Christ of Latter-day Saints, 1932-1951), 5: 361.