Ribchester, Lancashire, England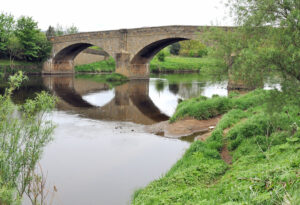 Ribchester, Lancashire, England is a charming village on the River Ribble about twelve miles east of the city of Preston. It has a rich history dating back to the Romans and beyond to the Bronze Age. Many of its stone cottages were built in the 1700s. Since a number of those cottages are still extant, one can easily visualize what the village may have been like when Elder Heber C. Kimball and his companion, missionaries of The Church of Jesus Christ of Latter-day Saints, visited Ribchester on September 25, 1837. A branch of the Church was soon organized there.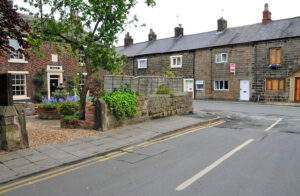 Although they experienced much success in this general region, at Ribchester the missionaries endured significant opposition to the work. As that opposition grew, Elder Kimball was forced to quietly schedule baptisms on a more individual basis to avoid onlookers and the concomitant efforts to hinder his labors. He noted in his journal that, on one occasion, they pelted him with stones. However, by baptizing one at a time, "the mob came up and were disappointed in their vengeance," recorded Heber, "for I came out of the water, and they did not know how many I had baptized."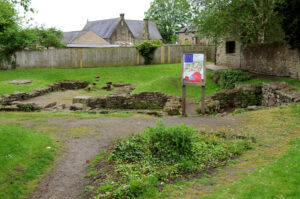 British researcher, author, and licensed guide, Peter Fagg, explains that when "Chester" is part of a British name, it indicates a Roman camp was there. The name "Ribchester" indicates that the Romans established a camp near the River Ribble (seen below). The Romans occupied this area around 79 A.D. There are some historic ruins of a Roman bath complex still there along with informational signage interpreting the site.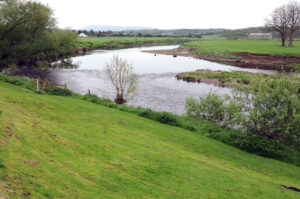 Map and Directions
Ownership Status
Since Ribchester is a village and civil parish, it is open for anyone to visit, including the area of the Roman Baths. There is presently no site or structure associated in particular with the history of The Church of Jesus Christ of Latter-day Saints.
Photos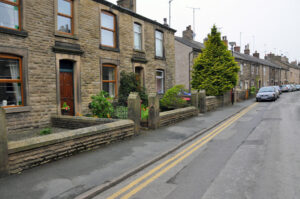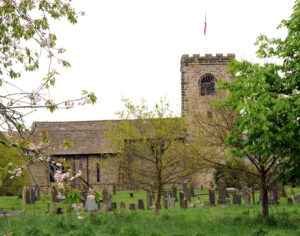 Articles & Resources
Resources
James B. Allen, Ronald K. Esplin, David J. Whittaker, Men With a Mission, 1837-1841: The Quorum of the Twelve Apostles in the British Isles, 48.
V. Ben Bloxham, James R. Moss, Larry C. Porter, eds., Truth Will Prevail: The Rise of The Church of Jesus Christ of Latter-day Saints in the British Isles 1837-1987, 91.