Council Point, Pottawattamie, County, Iowa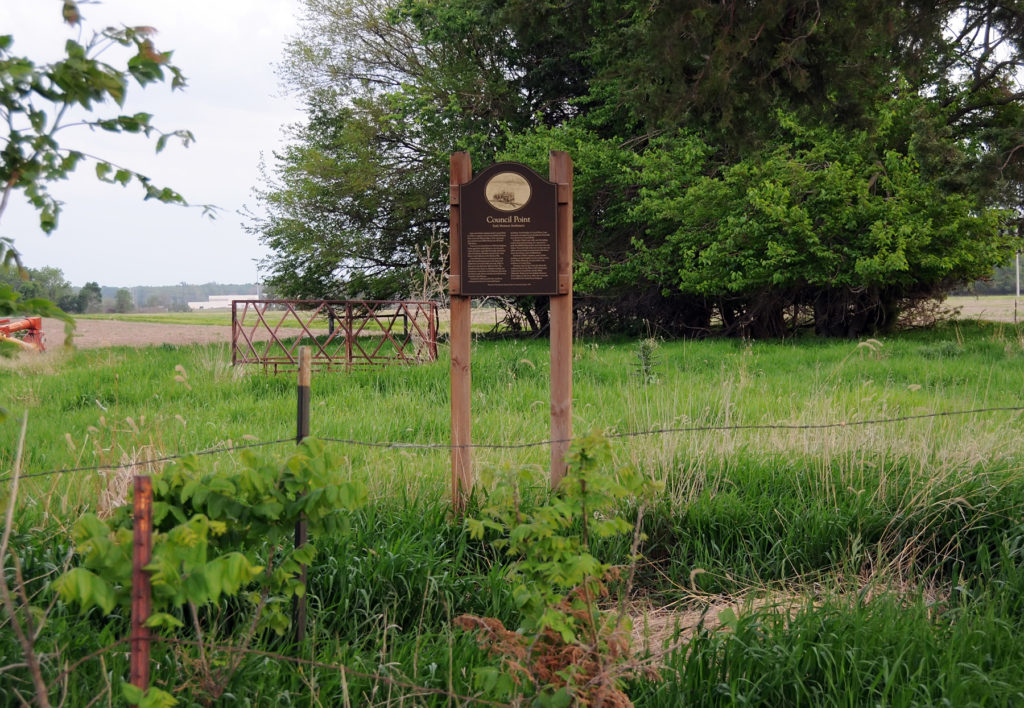 Several miles south of Council Bluffs, Iowa, on the east side of the Missouri River, is a site known as Council Point. It was a support town for the construction and operation of the Middle Mormon Ferry, where the Latter-day Saints and others could cross the river. President Brigham made Council Point his place of residence for a while so that he could oversee the construction of the ferry. The bend in the river where citizens crossed no longer flows where it did at that time. In 1853, floods washed much of Council Point and its structures away. The historical marker seen here honors the memory of this little, but strategically important town.
The marker notes that it was at Council Point that Brigham Young appointed acting bishops to care for the needy. Locals recount that Council Point was the site of a final dance, perhaps July 18, 1846, and farewells between members of the Mormon Battalion and their loved ones. From there, the Battalion continued down the east side of the Missouri on its way to Fort Leavenworth, Kansas and beyond.
Map & Directions
Begin several miles south of Council Bluffs on state 92/U.S. 275 (Veterans' Memorial Highway) where it crosses the Missouri River. Drive east to where it intersects with S24th Street. Turn right (south) and then make a quick right and follow the road which will then bear left and become Gifford Road heading south. Continue south on Gifford until it elbows to the left and heads east. About 100 feet past the elbow on your right (south) side is a historical marker identifying Council Point. The gps coordinates are: 41°12'40.27″ N; 95°52'44.02″ W.
Ownership Status
The marker identifying and honoring the site of Council Point is easily seen from a public street (Gifford Road). However, the marker is physically situated on private property. Under no circumstances should visitors cross the fence onto the private land. The privacy of the owners should be respected.
Photos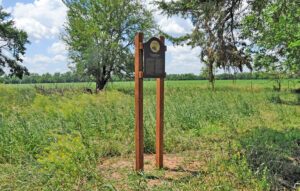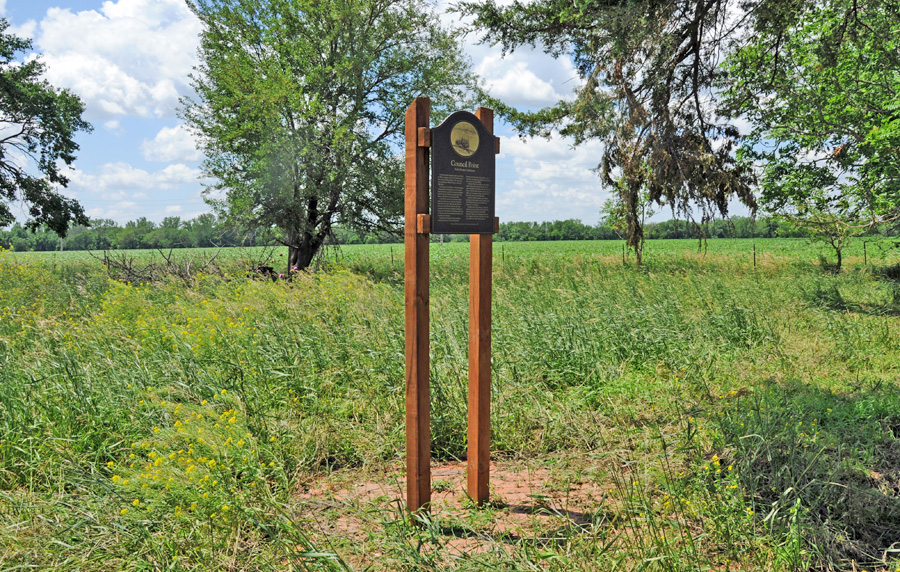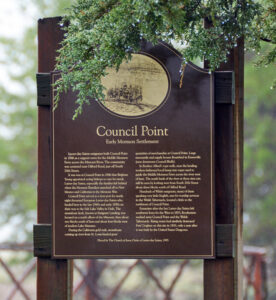 Articles & Resources
Sources
William G. Hartley and A. Gary Anderson, in LaMar C. Berrett, ed., Sacred Places, Vol. 5, 142.
Michael N. Landon and Brandon J. Metcalf, The Remarkable Journey of the Mormon Battalion, 24-25.
Norma Baldwin Ricketts, The Mormon Battalion: U. S. Army of the West, 1846-1848, 8.