Corydon, Wayne County, Iowa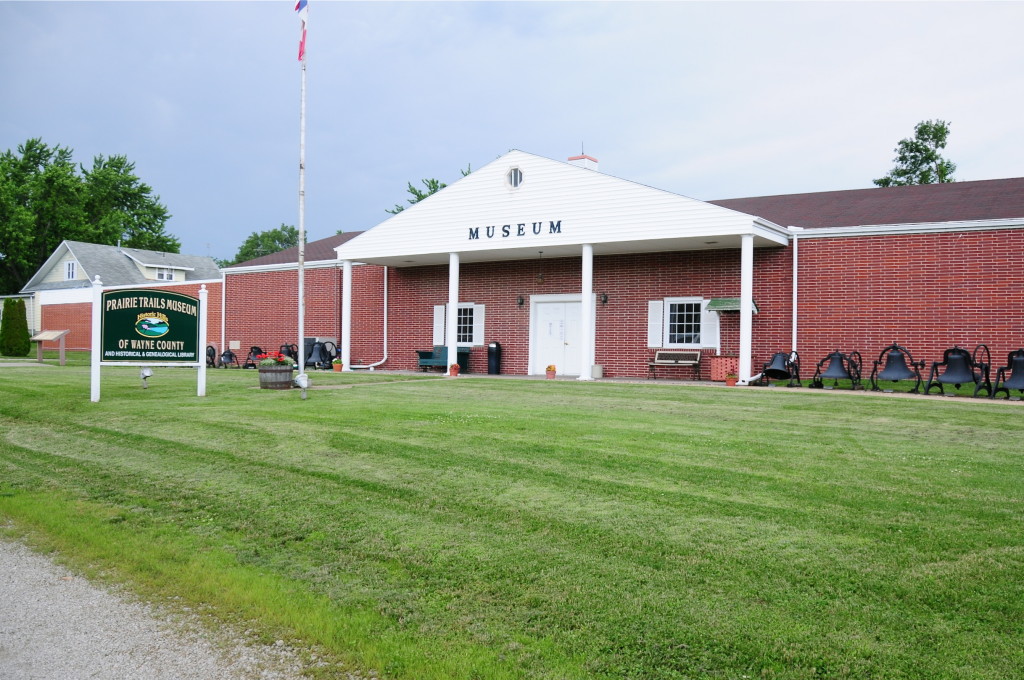 Beginning in the eastern end of Iowa at Fort Madison, much of the eastern portion of Iowa Highway 2 in southern Iowa approximates the Mormon Pioneer Trail. In Wayne County SR 2 goes through the town of Corydon. A must see is the Prairie Trails Museum of Wayne County. Associated with it is a historical and genealogical library. In and of itself, it is a wonderful museum with over 25,000 artifacts in five galleries and many interesting exhibits.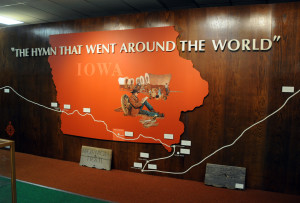 Of particular interest to students of Latter-day Saint history is a large exhibit that interprets the story of one of the Church's most beloved hymns: Come, Come Ye Saints. Corydon is not many miles from the site of Locust Creek Camp No. 2, where it is thought that William Clayton wrote the words to that hymn. He did so just after reading the news that his wife, Diantha, had given birth to a healthy baby boy back in Nauvoo. The exhibit, "The Hymn That Went Round the World," features interpretive panels, a replica covered wagon and team of oxen, pictures and audio excerpts of the Tabernacle Choir at Temple Square singing that hymn.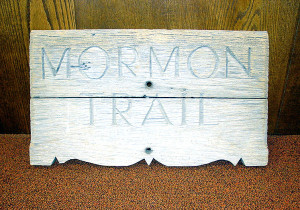 Map & Directions
State highway 2 in southern Iowa runs right through Wayne County and the little town of Corydon. The museum is located on the north side of that road. The address is 515 E. Jefferson Street, Corydon, IA 50060. The phone number is 641-872-2211. The gps coordinates: 40°45'26" N; 93°18'42.83″ W. There is a modest admission charge for the museum.
Photos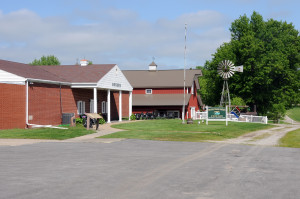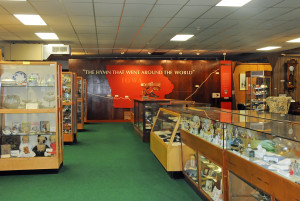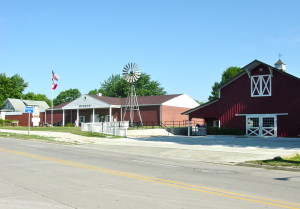 Articles & Resources
Resources
William Clayton, in George D. Smith, ed., An Intimate Chronicle: The Journals of William Clayton, 270-271.
James B. Allen, No Toil Nor Labor Fear: The Story of William Clayton, 199-200.
William G. Hartley and A. Gary Anderson, in LaMar C. Berrett, ed., Sacred Places, Vol. 5: Iowa and Nebraska, 68.
www.prairietrailsmuseum.org
https://www.mormontabernaclechoir.org/articles/william-clayton-journal.html.