Preston England Temple, Chorley, Lancashire
Preston England Temple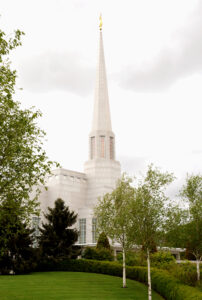 In 1992 President Gordon B. Hinckley announced that a second temple of the Church in England would be constructed. Located in Western England, north of Liverpool and Manchester, the Preston England Temple anchors an extensive Church complex that includes a stake center, missionary training center, family history center, distribution center, patron housing facility, and temple missionary accommodations. Decorating the manicured grounds are mature trees, flower gardens, and a pair of reflection pools near the entrance."
Because of the initial success of the Church in the United Kingdom and its 1837 beginnings in Preston, this temple is called the Preston England Temple even though it is physically situated in Chorley, Lancashire about twelve miles away. The first of all the baptisms in Great Britain took place in Preston. That was the beginning of tens of thousands of converts who came from that land to infuse new life and energy into the Church.
The Preston  England Temple was dedicated June 7-10, 1998, by President Gordon B. Hinckley. Fifteen dedicatory sessions were held.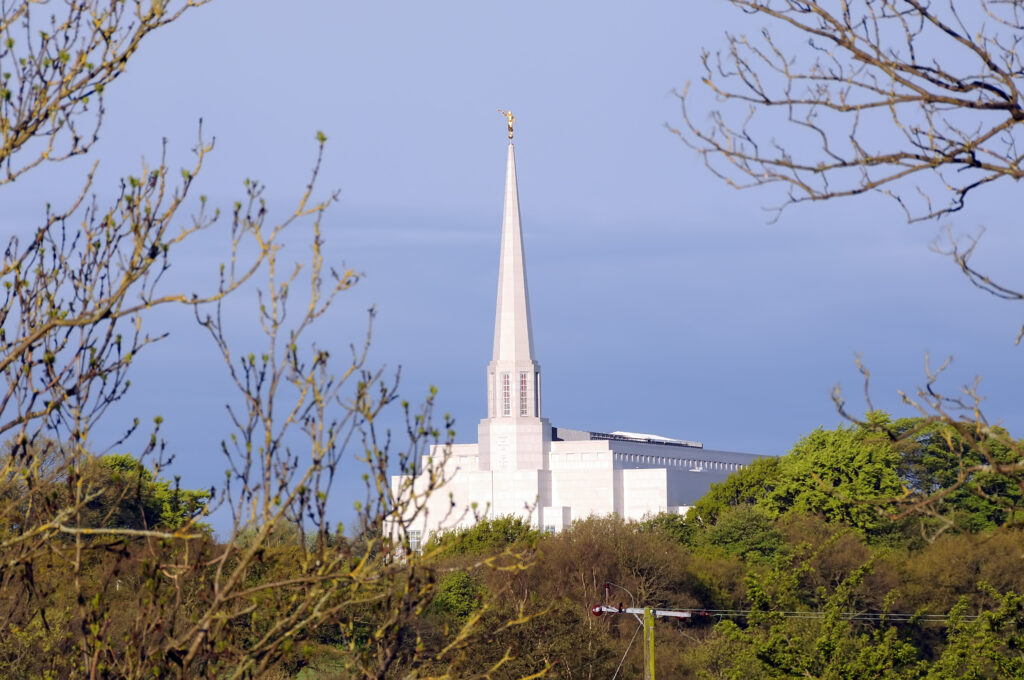 Map and Directions
The physical address of the temple is:
Temple Way
Hartwood Green
Chorley, Lancashire, England PR6 7EQ, United Kingdom
Ownership Status
The Preston England Temple is owned and maintained by The Church of Jesus Christ of Latter-day Saints. A traditional recommend for members in good standing is required to enter the temple. Because of the current pandemic, appointments are required to limit the number of patrons at any given time in order to facilitate social distancing. The temple grounds are open to all during traditional daytime hours. There is no fee required to enter the grounds.
Photos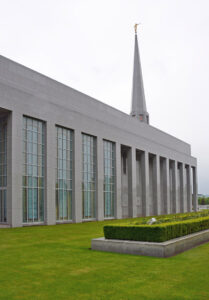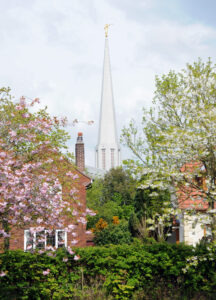 Articles & Resources
Resources
https://www.churchofjesuschrist.org/temples/details/preston-england-temple?lang=eng
https://churchofjesuschristtemples.org/preston-england-temple/