Historic Nauvoo Visitors' Center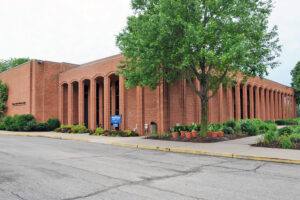 The visitors' center of The Church of Jesus Christ of Latter-day Saints in Nauvoo, Illinois is a wonderful way to begin discovering the historic site of old Nauvoo. It is located at 290 N. Main Street. According to nauvoohistoricsites.org, "the Nauvoo Visitors' Center was built during the period when several historic homes were being restored and prepared for public tours. The main floor contains two theaters, exhibit areas, an information desk, and restrooms. An upper floor houses offices and conference space for missionaries serving in the historic sites."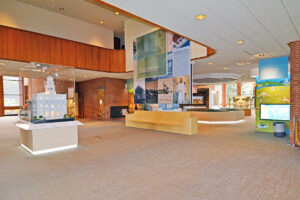 The various displays give insight into such things as the construction of the Nauvoo Temple, the prophetic roles of Joseph and Hyrum Smith, Nauvoo's industry and economy, other of the city's residents and leaders, worship, and the exodus from Nauvoo to the west. Talented performers present live musical productions that portray historical events during the years the Saints resided in Nauvoo. An original sunstone from the first Nauvoo Temple is now situated inside the visitors' center as is model of the Nauvoo Temple with a cut-away view of the interior.
To the south is the magnificent Monument to Women Memorial Garden, a collection of statuary representing the incalculable contribution of the women of the Latter-day movement and womanhood in general.
In the visitors' center, one can obtain information about the homes and shops, maps, brochures and free tickets to several musical shows and rides in horse-drawn wagons. There is not a more a more efficient way to help set one's priorities of how one's time might best be spent while visiting this marvelous site.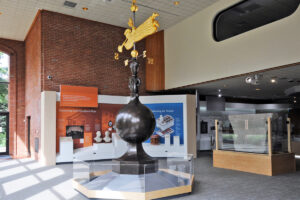 Map and Directions
The formal address of the Historic Nauvoo Visitors' Center is 290 North Main Street in Nauvoo.
Ownership Status
The Historic Nauvoo Visitors' Center is owned and maintained by The Church of Jesus Christ of Latter-day Saints. It is open Monday – Saturday from 8:30 am -6:00 pm. On Sunday it is open from 12:00-6:00 pm. There is no charge for admission or any of the services offered.
Photos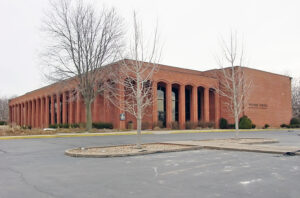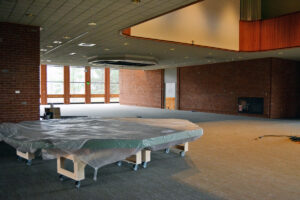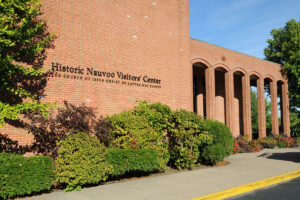 Articles & Resources
Articles and Sources
Kenneth Mays, https://www.deseret.com/2016/8/17/20594147/picturing-history-nauvoo-visitors-center-nauvoo-illinois.
nauvoohistoricsites.org.
Keith W. Perkins and Donald Q. Cannon, in LaMar C. Berrett, ed., Sacred Places Vol. 4, 112-113.