Thomas Roueche Home, Kaysville, Utah
John Taylor was the only man to serve as President of The Church of Jesus Christ of Latter-day Saints who was born outside the United States. After moving from his native England, he was converted to the Church in Canada in 1836 through the efforts of Elder Parley P. Pratt. His call to the Quorum of the Twelve Apostles is recorded in Doctrine and Covenants 118:6. Elder Taylor was present and wounded when the Prophet Joseph Smith was killed in Carthage, Illinois. Following the death of President Brigham Young in 1877, John Taylor presided over the Church as senior member of the Twelve for about three years. He then presided as President of the Church until his death in 1887.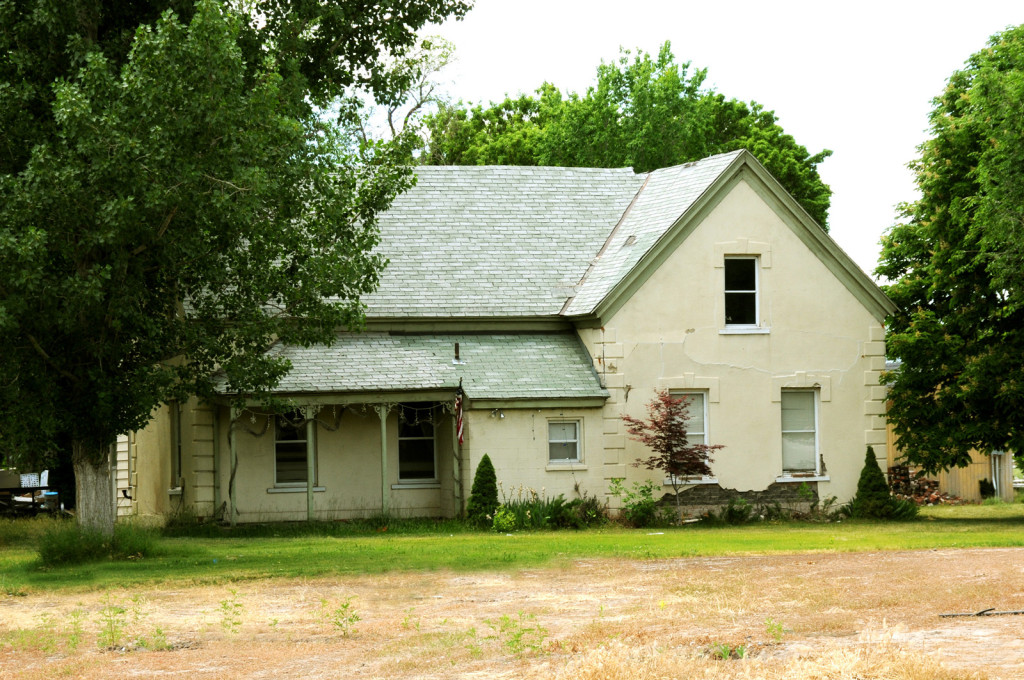 Because of persecution related to anti-plural marriage laws, President Taylor went into hiding at several venues. In November 1886 he moved to his final place of residence at the Thomas Roueche home in Kaysville, Utah near the wetlands of the Great Salt Lake.  He was challenged by loneliness and his inability to serve as effectively as he wanted. He felt keenly the absence of members of his family. He sent messages and financial assistance to his wives and others. There was a constant threat that authorities might find him. Federal marshals and their deputies seeking him were very active in their pursuit.
During that time, conducting Church business was difficult. Rarely was he able to meet with his counselors or members of the Quorum of the Twelve. Methods of communication were primitive by modern standards. He was able to send written communications or personal messages to those leading the Church while he was absent.
Thomas Roueche had served as mayor of Kaysville. He moved his family out of the home into a cabin behind it so that President Taylor could have free access to the home. In summer 1887, President Taylor took a turn for the worse health wise. He passed away in the Roueche home on July 25, 1887. His counselors, two of his wives, members of the Roueche family were present.
Map & Directions
The Roueche home, once located at 1000 S Roueche Lane in Kaysville, is no longer extant. It remained standing for many years, unoccupied at times. It was finally torn down during the winter season of 2012-13. The monument identifying the site is still standing.
Photos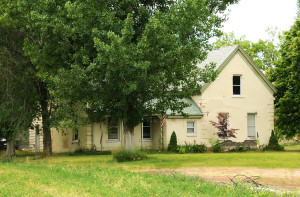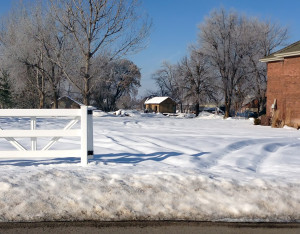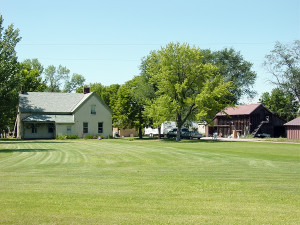 Articles & Resources
Readings
Mary Jane Woodger, ed., Champion of Liberty: John Taylor, 209, 296.
Samuel W. Taylor, The Last Pioneer: John Taylor, a Mormon Prophet, chapter 24.
B. H. Roberts, The Life of John Taylor, chapter XLVI.