Old Florence Mill, Douglas County, Nebraska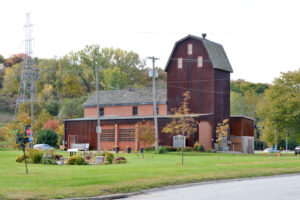 Near the west bank of the Missouri River, just north of present-day Omaha in Douglas County, Nebraska, is the city of Florence. It was once known as Winter Quarters for members of The Church of Jesus Christ of Latter-day Saints who stayed there during the winter of 1846-47 before continuing west to the Salt Lake Valley.
On the opposite, or east side, of the Missouri River was Council Bluffs, Iowa. It was then known as Kanesville. A good number of Latter-day Saints settled there while others were at Florence/Winter Quarters.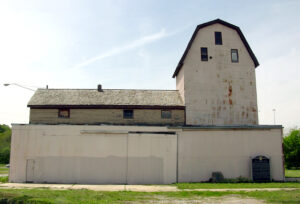 Situated in Florence is an old structure known as the Old Mormon or Florence Mill. An interpretive panel at the mill says that the original mill "was constructed by the Mormons at Winter Quarters during the winter of 1846-1847. Supplying both flour and lumber, the water-powered mill enabled the Mormons to cope more readily with the adverse conditions encountered during their stay in Nebraska."
William G. Hartley and A. Gary Anderson note that construction of the mill started in October 1846, directed by pioneer wheelwright Frederic Kesler Jr. The mill was first operational by March 1847. It was one of the first mills built in Nebraska. The initial cost of the project was $3,000. The mill ground corn and grain into flour and employed about 150 men. It also served as a sawmill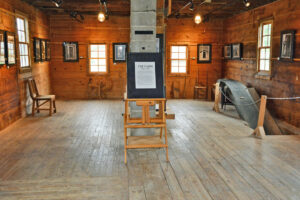 Winter Quarters and the mill were eventually abandoned by the Latter-day Saints. The mill subsequently came to be owned by various individuals and entities. According to Hartley and Anderson, the original mill, much added to, is no longer situated where it was originally constructed. In 1939 it was moved several blocks to its present site. The present-day building contains a few timbers from the original mill. The mill was used until the 1960s. It has since been restored and is presently used to house a museum, art loft and farmers market.
Map and Directions
The formal address of the mill is: 9102 N 30th St, Omaha, NE 68112.
Ownership Status
The old Florence Mill is a privately owned business but invites all to go and view the structure from the outside and enter during business hours. There is no charge to be there. Craft and art products are available for sale.
Photos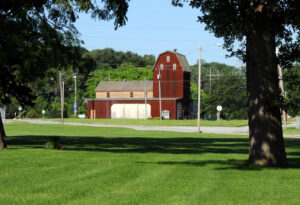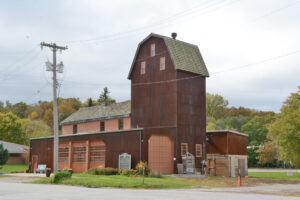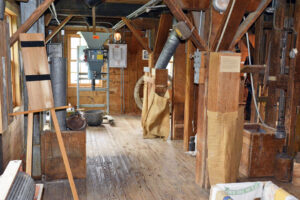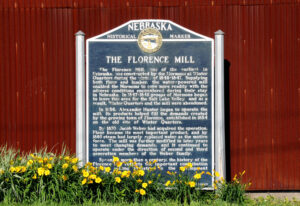 Articles & Resources
Resources
William G. Hartley and A. Gary Anderson, in LaMar C. Berrett, ed., Sacred Places, Vol. 5: Iowa and Nebraska, 210-211.
Interpretive panels on site adjacent to the structure.