Herefordshire Beacon, England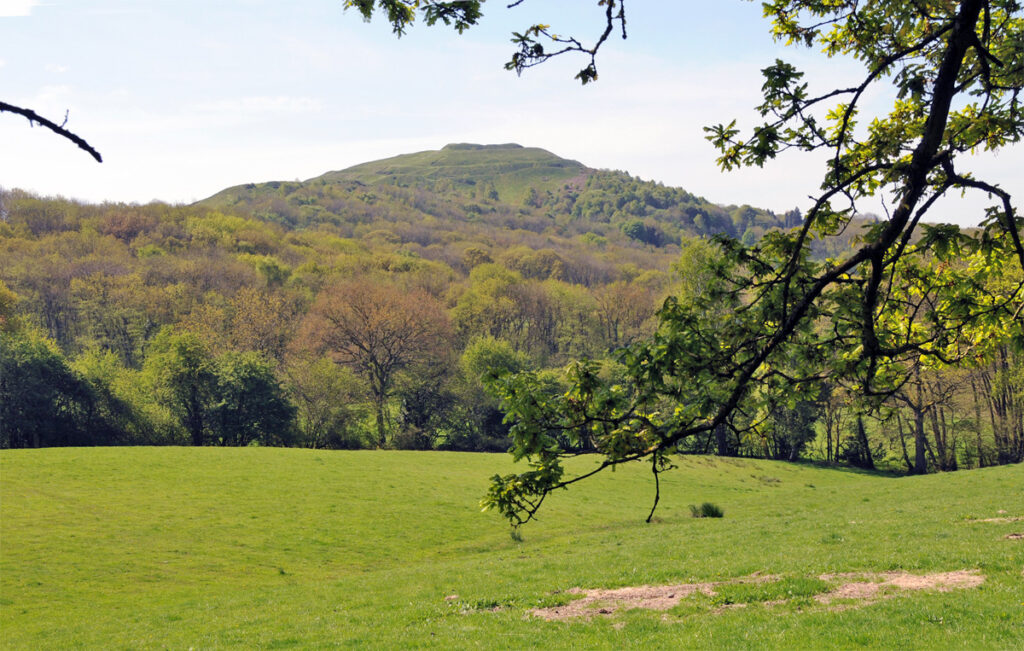 Near the area where the English counties of Worcestershire and Herefordshire meet, a range of hills aligned north-south runs for about eight miles. Known as the Malvern Hills, this range and surrounding areas constitute a region of stunning natural beauty. Toward the southern end of the range is a hill known as Herefordshire Beacon. Dating to the Iron Age, the hill was adorned with circular earthworks or battlements used for defending a hilltop fort known as Roman Camp. This beautiful and historic site was visited by apostles of The Church of Jesus Christ of Latter-day Saints as they were serving missions in Great Britain in 1840-41.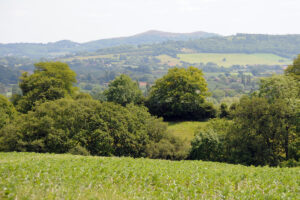 Situated between the John Benbow farm and the town of Ledbury, missionaries would pass by or even ascend Herefordshire Beacon as they criss-crossed the region on their missionary journeys. On May 11, 1840 Elder Wilford Woodruff reflectively penned the following as he stood atop Herefordshire Beacon: "Wilford is the only soul that treads thy soil this day and he alone bends his knee upon the height of thy summer in the midst of the clouds to offer up the gratitude of his heart unto . . . God." On another occasion, May 20, 1840, Elders Wilford Woodruff, Brigham Young, and Willard Richards held what is informally called the "Beacon Conference."  They climbed the hill and united in prayer. Elder Young felt prompted to leave the area and undertake the task of publishing hymns and scriptures for the newly baptized Saints in Great Britain.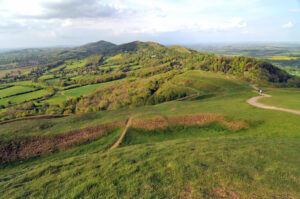 V. Ben Bloxham made this observation: "There is a noteworthy parallel between Herefordshire Beacon and the Hill Cumorah, and between John Benbow/Thomas Kington and Martin Harris. Herefordshire Beacon was made sacred by the divine work of three apostles of the Lord, and thus deserves to be remembered in the history of the saints. And John Benbow and Thomas Kington, like Martin Harris, gave their worldly means as well as their talents to the support of the Church."
Map and Directions
Ownership Status
Since 1923, the hill fort on Herefordshire Beacon has held the status of a scheduled monument, which is a nationally important archaeological site. It is open to the public during daylight hours without charge.
Photos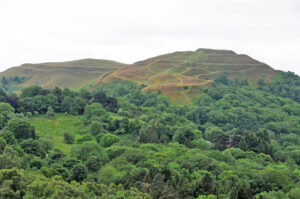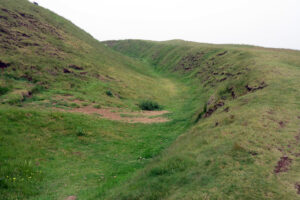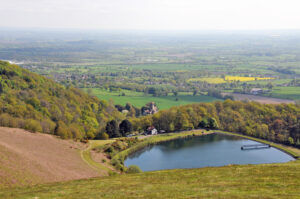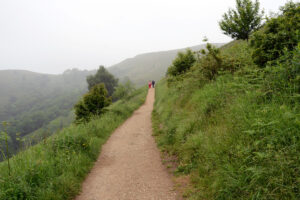 Articles & Resources
Resources
V. Ben Bloxham, James R. Moss, Larry C. Porter, eds., Truth Will Prevail: The Rise of The Church of Jesus Christ of Latter-day Saints in the British Isles, 1837-1987, 142-143.
James B. Allen, Ronald K. Esplin, David J. Whittaker, Men With a Mission, 1837-1841: The Quorum of the Twelve Apostles in the British Isles, 148-151.
Kenneth R. Mays, "Historical Sites in the United Kingdom," Pioneer, 2010 – Vol. 57, No. 3, 20-21.
Wilford Woodruff journal, typescript, 1:447, 451.