Orson and Marinda Hyde house, Nauvoo, IL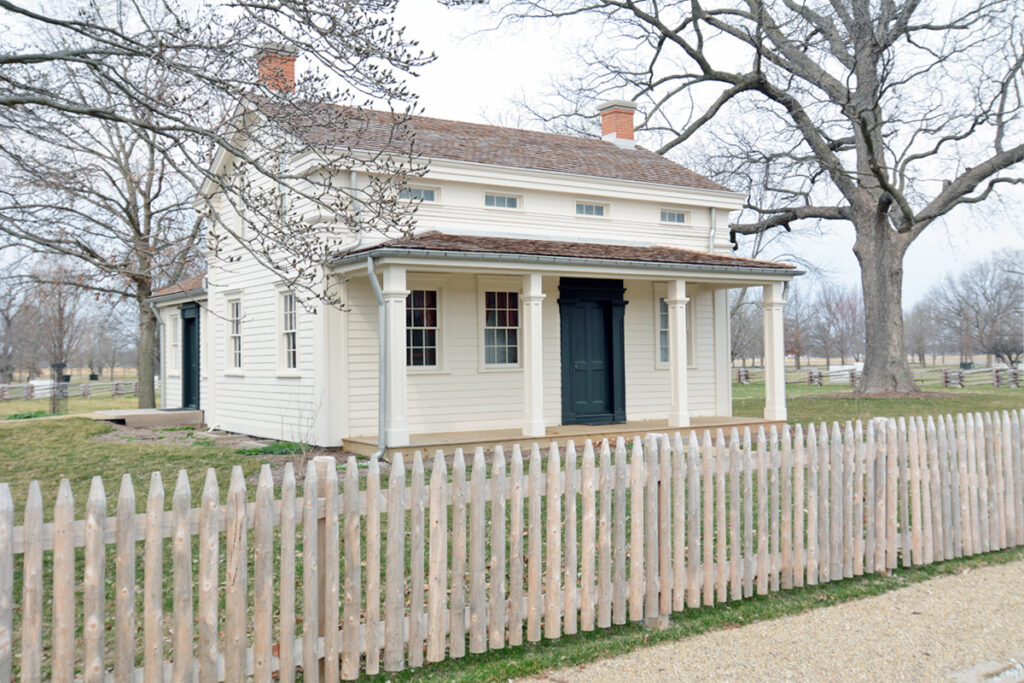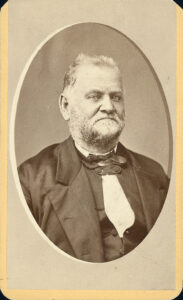 During the Nauvoo period of Latter-day Saint history, there were three general types of homes: log, frame and brick. Records indicate that there were once an estimated 400-500 frame dwellings in the city. One of the relatively few surviving frame homes is a 1½-story structure that once belonged to Elder Orson and Marinda Nancy Hyde.
Baptized into the Church in 1831, Elder Hyde left a remarkable legacy of service in a variety of capacities. His numerous and varied missions include his march from Ohio to Missouri in Zion's Camp (1834). He was called to the original Quorum of the Twelve Apostles of this dispensation (1835) and served as one of the first missionaries in Great Britain (1837-38). His most unique and challenging assignment was his remarkable mission to the Holy Land to dedicate that land for the return of the Jews (1839-1841).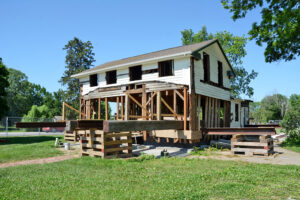 Orson Hyde married Marinda Nancy Johnson in 1834. She was the daughter of John and Elsa Johnson of Hiram, Ohio, in whose home Joseph Smith lived for nearly a year. Tradition holds that residents of Nauvoo collectively built the frame home in Nauvoo as an expression of gratitude for the many years Elder Hyde had spent serving missions, particularly his  journey to the Holy Land. Elder Hyde served in civic offices as well as ecclesiastical, in Nauvoo, while crossing the plains, and in the Utah Territory.
Over the years, the Hyde home has been used as a residence and office for various purposes in Nauvoo. In 2019 it underwent a major renovation to ensure its preservation well into the future. It is now part of the Homes of the Apostles Tour in Nauvoo.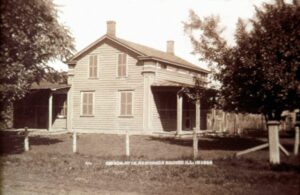 Map and Directions
The Orson and Marinda Hyde house is 690 South Hyde Street in Nauvoo, IL.
Ownership Status
The Hyde house in Nauvoo is owned and maintained by The Church of Jesus Christ of Latter-day Saints. The exterior may be viewed at any time. The interior may be seen by taking a tour hosted by service missionaries. There is no charge for the tour. A virtual walk-through tour is found at: https://www.nauvoohistoricsites.org/buildings/hyde-home/
Photos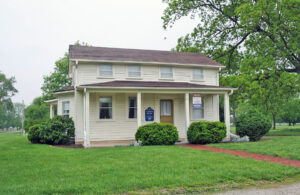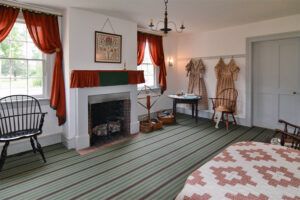 Articles & Resources
Resources
Keith W. Perkins and Donald Q. Cannon, in LaMar C. Berrett, ed., Sacred Places Vol. 3, 156-157.
Richard N. Holzapfel and T. Jeffrey Cottle, Old Mormon Nauvoo:Historic Photographs and Guide, 113-114.